You are at a beautiful beach or snow-capped mountains, taking videos of your whole trip and the scenic view. You come back home, trying to send these memories to family and friends, uploading it on Facebook and Instagram, but you can't. It says the size of your file is too big to send. So, you look for ways to reduce the size of your videos, but you lose the quality. Your result is a blurred, low-quality video. What do you do? Using a video compressing software will reduce the size of your video while retaining the quality.
What is video compression?
It is the process of reducing the data of the video for lesser storage and lower transmission bandwidth requirements. It reduces the size of the file by removing unnecessary information from the original video.
There are two types of video compression software-
1. Cloud-based
2. On-premises
Video compression software works on an algorithm that is responsible for making the size of the video smaller called 'codecs', which means compression /decompression.
Who can use video compression software?
• Web designers who use videos on their websites/blogs can use this software as it gives better SEO, eventually getting better rankings in search engines.
• Videographer who need to optimize their video while editing, to send it back to their clients.
• Those who want to upload videos on social media platforms.
• Anyone who wants to send videos to others for personal work.
We have enlisted the top 10 free video compression software, so you get to choose from the best software solutions in the market –
1. Handbrake
Handbrake is a free, open-source video compression software and probably the best one in the market currently. It is used by beginners as there are some basic technical features that are easy to understand and use, at the same time, a professional can use this too, as it has advanced features. So, this is a wholesome software, with something for everyone.
Features –
• Can compress videos in different formats
• Compatible on Windows and Mac
• You can use it for web background or header videos
• Different presets available
Cons –
• Not a cloud-based software
• Graphic user interface is complex

2. Wondershare UniCoverter
It is not just a video compressor software but also edits, burns, converts your audio, video, and images. It has a great set of tools to optimize your videos. It is fast, simple to use, and it supports many images and video file formats. It has a free version and a paid version. The paid version has many more advanced features. It works on both Windows and Mac OS.
Features –
• It can download videos from YouTube and other sites
• Drag-and-drop feature
• Available in different languages
• It has a scheduler
Cons –
• Cannot convert video above 100 MB in free version
• Free version does not allow editing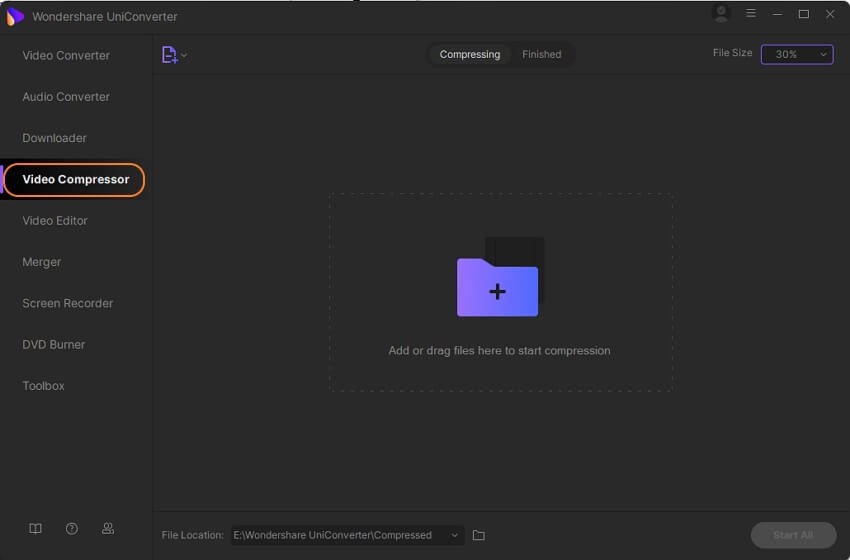 3. Freemake compressor
This is one of the most trustworthy video compression software for Windows OS and used by a million people from the past many years. It works with many different types of file formats. Freemake compressor is compatible with many devices and it reduces the size of your file to any limit you want. Beginners can benefit from this software as you do not need any pre-requisite knowledge about video compression.
Features –
• You do not need a separate video editing tool, as this software has one.
• Easy to use
• Works on all file formats
• You can limit the size of the video exactly according to your requirements
Cons –
• Upgraded version has to be paid for
• Watermark on the final video

4. VSDC converter
It converts your files to different formats and also burns your video files to DVD. It uses moderate CPU and RAM so that the software does not strain your computer. You just have to drag-and-drop the file you need to compress or browse it. It works on Windows OS. It is an easy-to-use software and has features to support audio file conversion too.
Features –
• Audio and video conversion
• Beginner-friendly
• Previews clips
Cons –
• Does not support iPhone and Android

5. Any video converter (AVC)
It lets you download videos from different streaming platforms like YouTube and Netflix. Unlike other software solutions, AVC does not gain revenue from ads on its free version. Of course, the paid version has great features, but the free version will not disappoint you. It works with many file formats, and the speed is fast. Editing is easy.
Features –
• Once the file is compressed, it works on any device and OS
• Intuitive interface
• You can manipulate the file format to the one that you desire
• Hassle-free 4k downloading
Cons –
• Does not work on Linux OS
• Charges for the upgraded version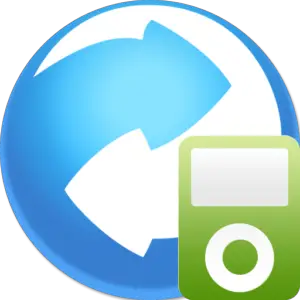 6. Windows movie maker
It is a fast, freeware, easy to use software by Microsoft. It is installed in the system without wasting the user's time. It works as a default on your computer for viewing files. It does not work with all file formats, so you may need to convert them using a different converter. The compressing process is easy.
Features –
• Interface is easy
• Video quality is not compromised
• Process is not complicated
Cons –
• Does not support all file formats
• Need to convert files externally before compressing

7. Movavi video converter 
It is one of the few software solutions that has a library of optimization profiles and pre-programmed conversion. It is easy to learn, with fast results. It is a single-click process, with all the main features displayed on the main window. The conversion retains the quality and supports iPad, iPod, Windows, Mac. It has a simple interface.
Features –
• Drag and drop feature
• Built-in editor
• Extremely fast
• It has a library of features
Cons –
• No other version except the trial one is free
• Does not features like burning DVD, downloading of online videos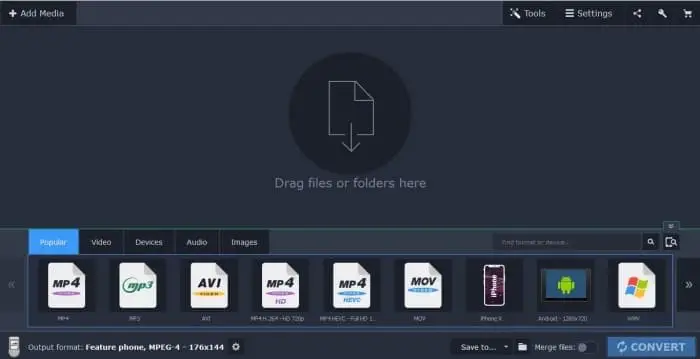 8. Format factory
You do not need any technical knowledge to use this software. It reduces the size of the file and works on Windows OS. It converts all media files in different file formats. Not just a video compressor, Format Factory can convert many audio files into one audio file, subtitles of a movie into a text file too. It compresses files to fit into portable devices also.
Features –
• Combines two or more files
• Format conversion tool
• Software updates
• Portable version available
Cons –
• Need to change the file format to the one that the OS recognizes
• Portable version is not smooth
9. FFMPEG
It is open-source software that works on Windows OS. It supports many file formats and is a powerful tool. It records audio and video files too. It requires you to have some coding knowledge as it is a command-line tool. It has an easy interface. IT can extract only the file format you specify, like an audio or a video, by mentioning your choice.
Features –
• Basic operations are easy
• Supports many file formats
• Recording of audio and video files
Cons –
• Quality of the video might reduce
• Advanced operations are difficult to understand for beginners

10. AVIDEMUX
This software is available online as a free-source video, that works on Windows, Mac OS as well as Linux OS. You can apply filters to the video, change the bit-rate, codec, frame rate. It is easy to get started with, as you just have to select the file you want to compress.
Features –
• Queuing the projects
• Supports many video formats
• Cuts your videos into different sections, making it easier
Cons –
• Getting used to the software can be difficult
• Process of video compression can be confusing