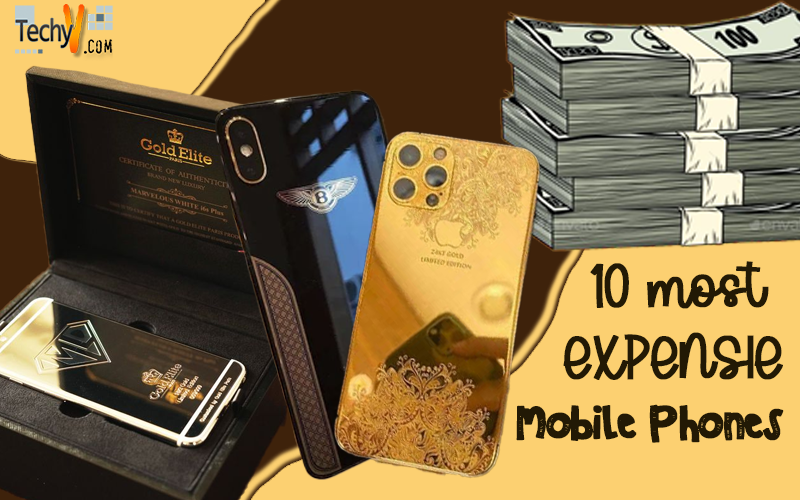 When Apple's iPhone X touched one lakh mark, many of you might have thought this to be the most expensive mobile phone, but this is not so true. Only a few people are aware that there are many high-end smartphones available in the world. These high-end phones are made up of or embedded with precious metals like gold, silver, platinum, etc.
Here, are some of the costliest mobile phones in the world:
1. Diamond Crypto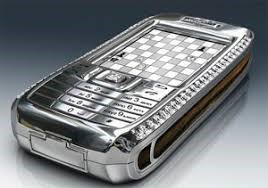 This device is now outdated but still ranks as one of the most expensive smartphones in the world. It costs around 8.02 crores in Indian rupees. It contains 50 diamonds out of which ten diamonds are blue.
2. Honor Note 10 Rolls Royce edition
Huawei's sub-brand honor has partnered with luxury car brand Rolls Royce. The phone costs around Rs. 1,02,730. This smartphone has a massive 6000 mAh battery, 6 GB of RAM, 128 GB of internal storage, 16 MP and 24 MP AI assisted camera and PDAF features.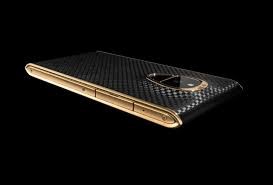 Sirin Solarin was released in May 2016 costing around Rs. 9 lakhs in India. This smartphone runs on Android Lollipop OS and comes with 4040 mAh non-removable battery. It offers 4 GB RAM and 128 GB internal storage. It has 23.8 MP rear camera and 8 MP front camera.
4. Goldvish Eclipse
Goldvish Eclipse contains a framework of precious metals. Its price starts at $7,688 (approx. 5.5 lakh rupees). It runs on Android and has a 5.5-inch scratch resistant touchscreen. It comes with a 5MP front camera and 13 MP distortionless rear camera with six lenses.
5. Tonino Lamborghini 88 Tauri
Lamborghini Tauri is a luxury smartphone of luxury car maker Lamborghini. The phone contains metals like gold, silver and different colors of calfskin leather. It costs around $5,250, about 3.7 lakhs in Indian rupees. It comes with a 20 MP rear camera and 8 MP front camera.
6. Gresso Regal Gold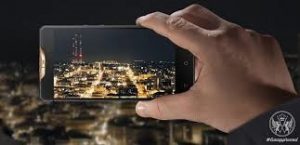 and offers 2 GB of RAM and 32 GB of storage. When it comes to its price, it costs around $6,000. It features a 13 MP rear camera and a 5 MP front camera.
7. Vertu Signature Touch for Bentley
This luxury smartphone was a result of the partnership with luxury car owner brand Bentley. Its price starts at $9,000. When it comes to hardware, it packs a Snapdragon 810 processor, 4GB RAM, and 64 GB internal storage. This 5.2-inch sapphire display smartphone packs 21 MP rear camera and 2.1 MP front camera.
8. VIPN Black Diamond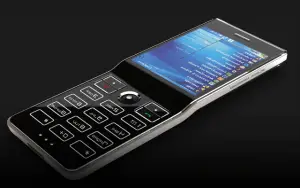 Sony Ericsson launched VPN black diamond. It costs around $300,00 which is nearly about 2.07 crores in Indian rupees. It has a diamond on the navigation button and other on the back of the phone. It has a framework of mirror detailing, polycarbonate mirror and organic LED technology.
9. Falcon Supernova Pink Diamond
This smartphone costs $48.5 million (approx 349 crore Rupees). This Falcon Supernova is an iPhone 6 which comes in rose gold, 24-carat gold, and platinum. It also has a huge pink diamond on the back. It comes with a 4.7- inch display, 1 GB RAM, 16 GB, 32GB, 128Gb internal storage. This device runs iOS and has 1810 mAh non-removable battery.
10. Black Diamond
The black diamond is iPhone 5 in actual. Costing around $15.3 billion, It comes with a super expensive black diamond.