The eCommerce industry is a lively place. In an eCommerce business, you always want to find a new way to increase sales. Hence, you develop and keep track of the market to be on the top daily. In this vast and fast-forward world of eCommerce, it is hard and frustrating to cut through the clutter of opinions and advice.  Hence, to help improve your eCommerce marketing, it is advisable to follow and listen to eCommerce influencers who regularly share their valuable insights.
Who Are These Influencers?
Influencers are people having massive followers on social media sites. They spread the word with word-of-mouth marketing. Here, we list the top 10 eCommerce influencers every entrepreneur must follow.
1. Steve Chou
Steve Chou is the leader in eCommerce. His wife determined to quit her job to raise a family.  To spend valuable time with their growing family, he and his wife Jennifer started their business online, Bumblebee Linens, through which he can connect with many entrepreneurs and business owners. Steve pursued his graduation in electrical engineering from Standford University. But he never turned away from his passion for entrepreneurship.
2. Steve Hutt
Steve Hutt is one of the most well-known influencers. His profound eCommerce 16 years of experience helping, building, and growing eCommerce companies is unprecedented. He is the founder of Ecommerce FastLane, where he shares his tactics, strategies, and best practices for his $50,000,000 sales with his first eCommerce business in 2000. He also runs an eCommerce blog and podcast where you find fascinating materials on customer acquisition, conversion, and retention.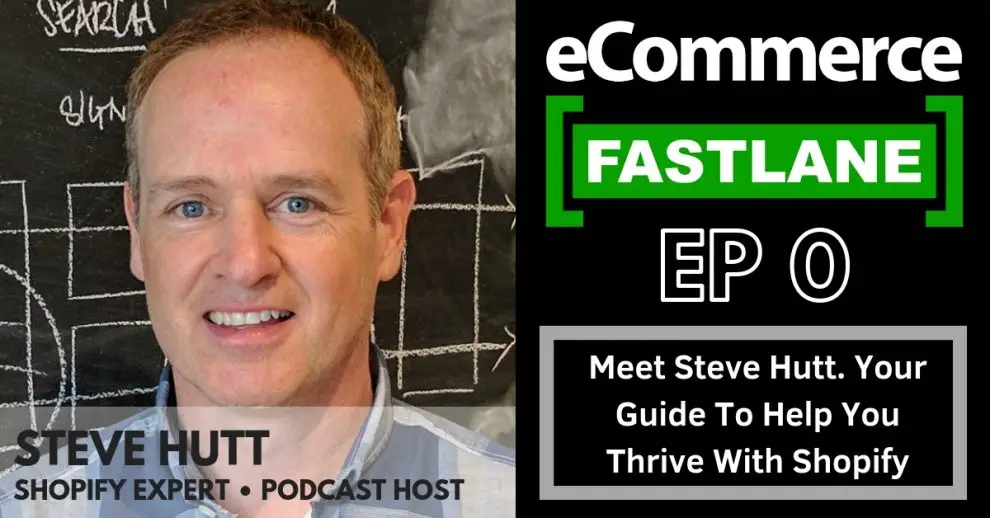 3. Zia Daniell Widger
Zia Daniell Wigder, former VP and Research Director at Forrester, is presently Chief Global Content Officer of Shoptalk. She is currently in charge of developing 100+ sessions on the agenda and recruiting 300+ senior-level speakers from startups, established brands and retailers, venture capital firms, real estate developers, and more. Zia has extensive experience in strategy, eCommerce consulting, and digital business. She is the world's leading expert in eCommerce globalization.
4. Kristi Hines
Kristi Hines is a professional blogger, freelance writer, ghostwriter, and social media enthusiast.  Her writings are available on Crazy Egg, Moz, Social Media Examiner, Search Engine Watch, Search Engine Journal, Content Marketing Institute, HubSpot, SalesForce, and Unbounce.  Hines has above 400 pieces in 60+ publications and shared on social media platforms over 300k times. She has made her reach by promoting herself on her channels with huge followers.
5. Pat Flynn
Pat Flynn is an entrepreneur, American blogger and podcaster. He has his blog website Smart Passive Income, where he teaches and documents his experience creating passive income streams for his online business. Smart Passive Income blog podcast is one of the top iTunes "Business Podcasts" with more than 60 million downloads. His YouTube channel has over 281k subscribers with over 17 million views on his videos.
6. Tim Ferris
Tim Ferris is an entrepreneur, American investor, author, and lifestyle guru. Tim Ferris is an entrepreneur, American investor, author, and lifestyle guru. He is a marvelous individual, a digital entrepreneurship expert, and, most importantly, a lifestyle seeker. Tim is the author of the worldwide bestseller, The 4-Hour Workweek, translated into 40+ languages.  He is also listed as one of the "Most Innovative Business People" since he is an angel investor and startup advisor. The Tim Ferris Show is his business podcast.
7. Amy Porterfield
Amy Porterfield is a talented online marketing expert and multi-million-dollar digital course business founder. Through the best-selling courses and top-ranked podcast, Online Marketing Made Easy, Amy has created a way for the newest online entrepreneurs to avoid the overwhelm and generate exciting momentum as they build a business they love. She has 14+ years of marketing experience and creates online programs to teach entrepreneurs and small businesses.
8. Neil Patel
Neil Patel is New York Times bestselling author. Additionally, he is an entrepreneur, marketer, blogger, and co-founder of Crazy Egg, NP Digital, KISSmetrics, and Quick Sprout. Neil helps new eCommerce businesses grow big and fast. He gives you all the data you need to develop your marketing strategy day in and day out.  He is called one of the top influencers on the web today.
9. Richard Lazazerra
Richard Lazazerra is an eCommerce expert and A Better Lemonade Stand founder. It is an online eCommerce incubator to inspire, educate, and support multiple eCommerce business owners. He worked with Shopify for some time and helped grow the company from 60,000 to 200,000 merchants as a part of its growing team. Richard states that his mission is to create and cultivate new and successful entrepreneurs.
10. Andrew Youderian
Andrew Youderian is the eCommerce Fuel founder, a wonderful community where eCommerce store owners can help each other grow their stores and build deeper relationships. This community forum is the best place for experienced merchants to give and take valuable insights. He quit his job in 2012 and started his first eCommerce business, Right Channel Radios. This business produces over $1 million in annual revenues.
Conclusion
The influencer marketing scene is continuously evolving. Experts display their ability to influence consumer decisions like no one could have imagined, and they inspire millions of people today. It is crucial to look for the uniqueness of each influencer based on wants and needs.