Aviation is one of the best travel industries that require individual efforts from so many members. With the proper technology, airlines are making their optimum steps to ease the passenger procedures and have an improvement in the customer relationship. The following are ten such technologies that are useful inside aviation.
1. BLOCKCHAIN TECHNOLOGY
Following the financial sector, Blockchain technology is getting popular in the Airline industry. Recently, Air France had experience with Blockchain technology. By applying the technology, Airlines can save the passenger's data by physical ID proof. This method helps in building robust security systems for managing customer data.
2. ARTIFICIAL INTELLIGENCE

The airline industry is now using AI technology to get upgraded customer service. The Airline uses technology for multiple areas. They are using Artificial Intelligence to create offers and services for their travelers. They also have a recognition tool for reading passports and filling all details from passengers' data.
3. ROBOTICS

Airlines are using Robotic technologies for easing customer management, car parking facilities, and baggage handling. Last year, the industry introduced a socially-aware robot called 'Spencer Robot.' The robot can see people nearby through its sensor and handles any social situations with them. The human-friendly Spencer Robot can identify individual passenger, families, and a large group of people and even manages complaints about their social rules.
4. WEARABLE TECHNOLOGY

Airline services are just beginning to use wearable technology for giving better customer service on flights. Holo lens from Microsoft helps Japan Airlines to provide training for the new crew members and engineers. From Holo lens, the mechanics can learn about engine technicalities and other mechanisms. British Airways started apps for the Apple Watches to store boarding passes and give updates about flight arrivals and departures.
5. BIG DATA ANALYTICS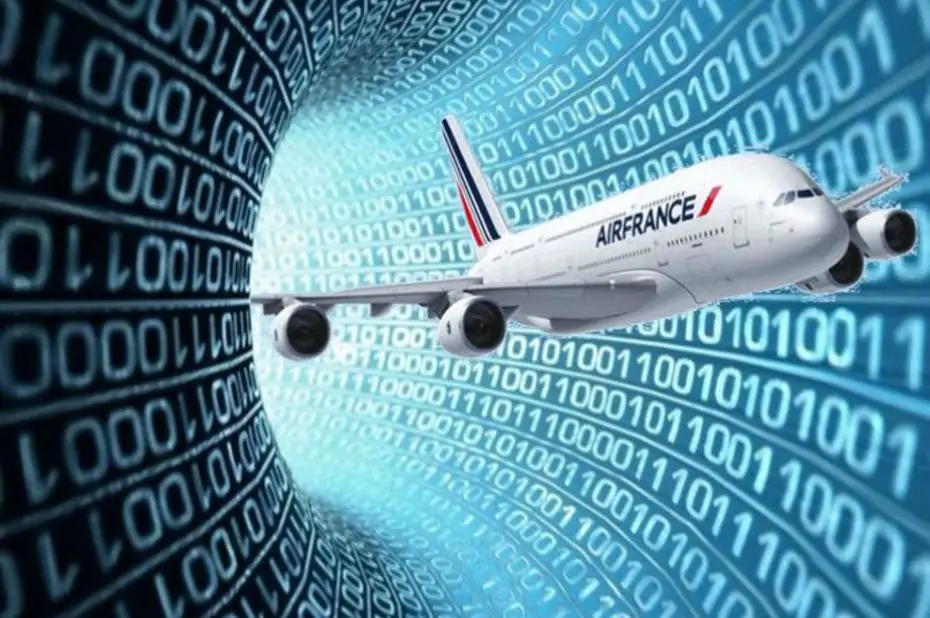 Airlines are analyzing data of passengers experience, their individual purchase history and offers for customers. United Airlines follow the 'collect, detect, act' system to analyze their customer profile, preference, and previous purchases, etc. By this system, even United Airlines gets a 15% revenue increase. South West Airlines also has taken partnership with NASA for indicating potential safety issues. They are using machine-learning algorithms for warning any anomalies and for preventing any potential accidents.
6. AUGMENTED REALITY AND VIRTUAL REALITY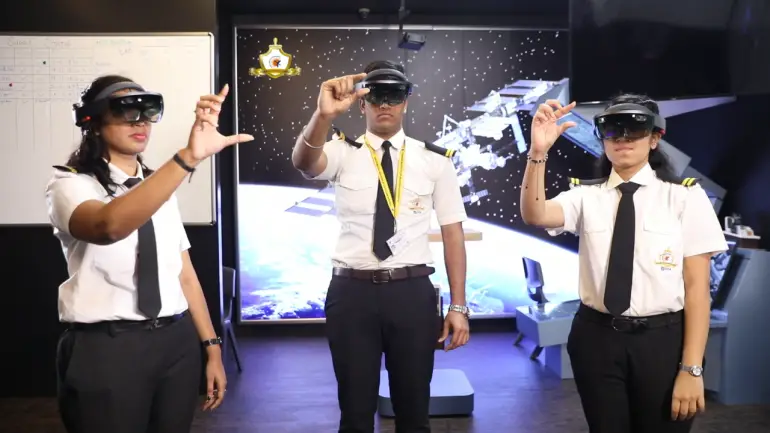 Airlines are using the trending AR and VR technologies for enhancing their airport experience. The AR technology helps passengers in the airport to navigate to their complex layout and serves the air traffic controllers to keep planes safe.
7. BEACONS TECHNOLOGY

Beacons technology helps in easy navigation of passengers between different terminals of an airport. It also helps the airport officials to know where passengers are and can send proper information to them. This technology can even update the boarding gate numbers, shops around that airport, and arrival and departure statuses of flights.
8. BIOMETRICS

Biometric technology helps airlines to have safe and delightful travel experience. In 2015, the Biometric technology took its introduction with the 'Happy Flow' project. The New Zealand Airways now uses Biometrics-enabled bag drop to speed up the check-in process.
9. INTERNET OF THINGS

By using the Internet of Things, the airways can monitor anything from engine performance to IFE systems. The sensors will automatically detect faults and help the maintenance team correct the issues in the plane immediately. At most, the sensors will identify individual passenger's health issues and makes it easy to respond to their needs.
10. MOBILE SOLUTIONS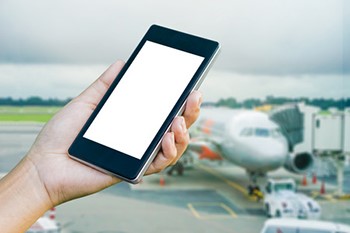 The airline industry has completely shifted from papers and notes to using smartphones for connecting with their customers. From booking to arrival, everything is possible through smartphones. Delta Airlines have their virtual boarding passes before 24 hours through their mobile app for easing the check-in procedures of passengers.