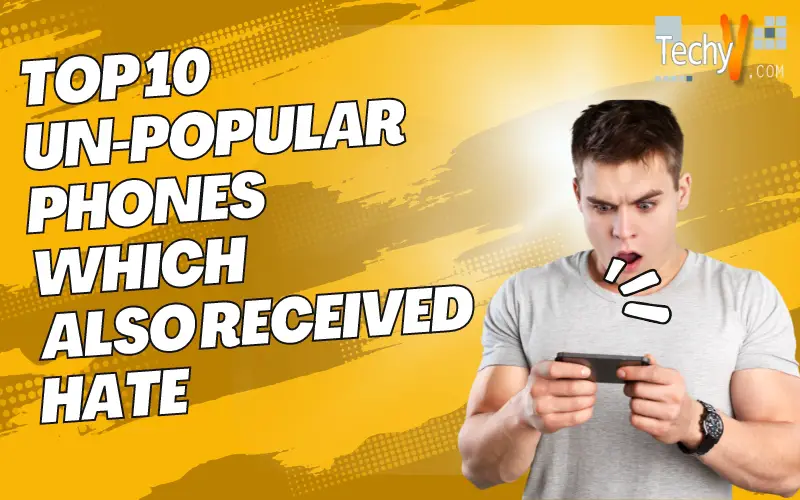 Nowadays, almost all significant phones have touch screens and several capabilities that are considered industry standards, such as voice assistants and GPS navigation. They're fantastic, yet the majority of them have a lot of characteristics. However, the history of bad phones is littered with actual original versions. Others weren't clever enough, while some were too smart for their good. They frequently accomplished both, either by omitting necessary features altogether or by removing additional ones that weren't necessary. Such phones aren't exactly the cause for rejoicing. However, they deserve to be remembered anyway. They might even provide some advice for businesses that are already developing new concepts.
1. Microsoft Kin One And Kin Two
Microsoft unexpectedly released two phones in the spring of 2010 that weren't based on Windows Phone, the ambitious new smartphone platform it was about to introduce. Given that the Kins lacked an App Store, they might not have qualified as smartphones. However, the company's devices, which were marketed for "the social generation," did come with a plethora of features made specifically for trendy young people who enjoyed Facebook, Twitter, MySpace, and other networking sites.
2. Blackberry Storm
Research in Motion, the company that created BlackBerry and was at the forefront of the smartphone industry at the time, didn't take Apple's new device very seriously when Steve Jobs revealed the initial iPhone in January 2007. However, RIM reluctantly gave the traditional BlackBerry Experience an iPhone-like gloss with the debut of the BlackBerry Storm in late 2008. The famous BlackBerry physical keyboard was replaced by a touchscreen on the Storm, and when you pushed it, the entire display responded as if it were a single key.
3. Motorola Rokr E1
The customers who had made Apple's iPod a phenomenon by 2005 were drooling over a device that could function as both a cell phone and an iTunes-compatible music player. They received one when Steve Jobs unveiled the Rokr at an Apple event in September. The phone, however, was nothing like an iPod; it could only store a meagre 100 songs and required you to download them from a computer using a dated, very slow USB 1.1 connection.
4. Nokia N-Gage
At the height of Nokia's dominance, this attempt to compete with Nintendo's Game Boy Advance with a hybrid Symbian-based mobile and the game system was a blatant act of arrogance. The N-Gage cost three times as much as Nintendo's portable, and it had a large aspect ratio and strange button arrangement that made Sonic N and other titles less pleasurable to play. It didn't help that the Game Boy Advance was backwards compatible with the complete Game Boy library whereas the N-Gage only came with six games at launch. The speaker and earphones were located along the top edge of the N-Gage, which was maybe the worst aspect because it gave the impression that people were speaking through tacos.
5. Samsung's Galaxy Note 7
In contrast to other phones on this list, the Samsung Galaxy Note 7 was expected to be a premium device and received excellent marks from critics before it was released in August. However, it is also the only phone on this list that has been prohibited from use in aircraft by the Federal Aviation Administration due to faulty batteries that were prone to bursting, burning, and catching fire. Samsung's original recall failed to address the issue; one new Note 7 even caught fire on a plane; as a result, the company decided to give up and stop selling the device in October. Furthermore, Samsung bricked Note 7 fans' phones with a software update, just in case they had any second thoughts about ignoring the recall.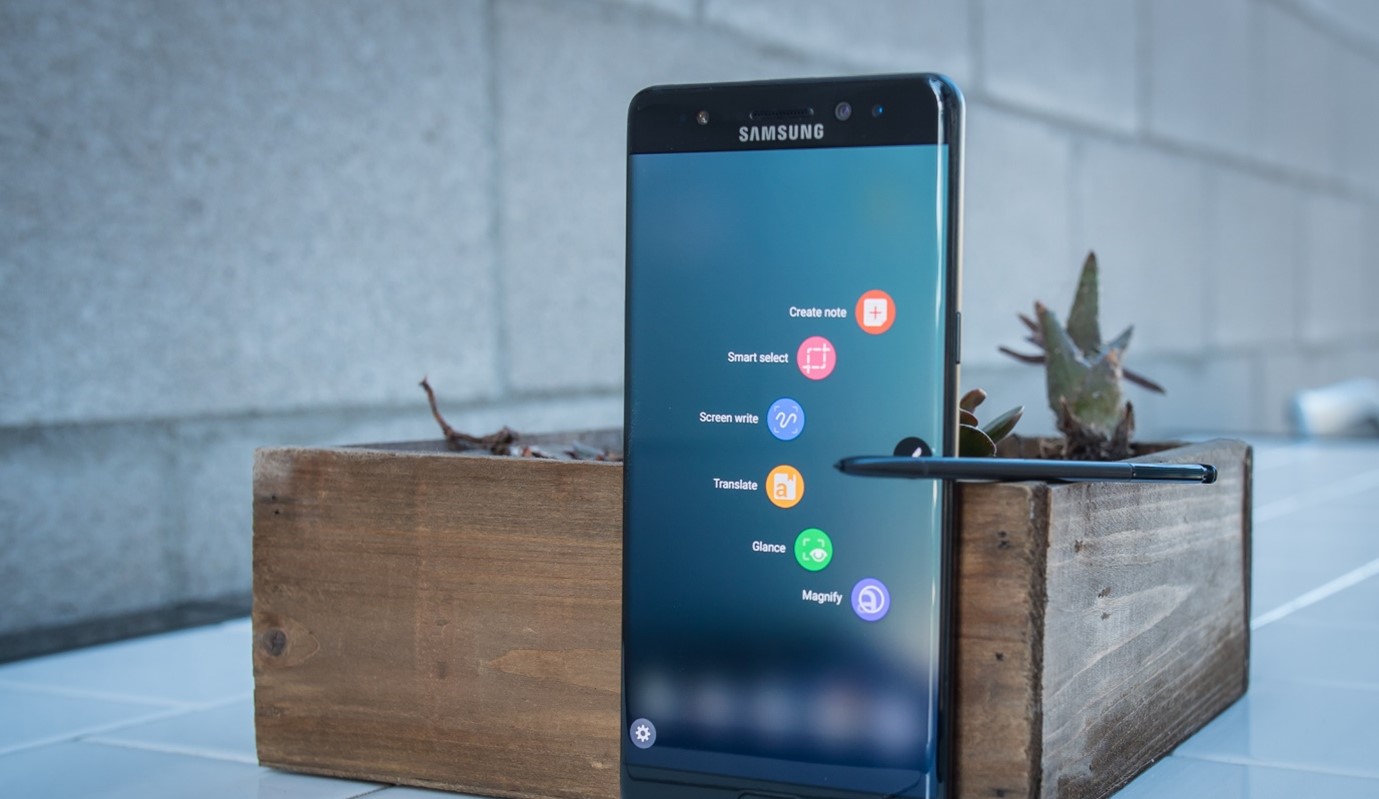 6. Blackberry Z10
A late (and frequently delayed) attempt to update BlackBerry phones for the touchscreen age, the Z10 was the first phone to run on the BlackBerry 10 operating system. Despite having excellent hardware, BlackBerry 10's lack of apps was a deal breaker, and the operating system was full of little annoyances. There was no reason for anyone but the most ardent BlackBerry enthusiasts to ever consider the Z10, and even they would have been better served to wait for the Q10's keyboard debut later in the year.
7. ZTE Open
If there was ever a software business you wanted to naturally support, it would be Mozilla. The nonprofit organization's Firefox browser permanently improved the web. Additionally, the objective of its Firefox OS was admirable: to offer an operating system for use in incredibly affordable devices for emerging markets where even a cheap Android phone could be out of reach. However, the ZTE Open performed substantially worse than somewhat more expensive phones at making phone calls, taking pictures, and other common functions. Additionally, Firefox OS—which was intended to be clean and straightforward—felt blatantly primitive.
8. Motorola Aura R1
Taking pictures and using the internet were two of the most popular wireless phone features a decade ago. In case you hadn't noticed, both photos and web pages are rectangular. However, the Motorola Aura R1, a dumbphone with a round display, has fundamental problems seeing objects with corners. Moto, like Vertu, was obsessed with creating a phone that had the look and feel of a high-end handcrafted wristwatch; the Aura even included a glass that allowed you to view the rotating gears as you swivelled it open. That was fantastic, but it was a waste of Moto's time because the iPhone was busy revolutionising the phone industry.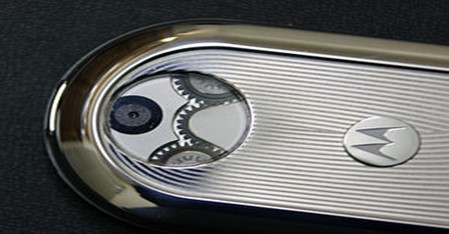 9. Aesir AE+Y
This phone was co-created by renowned designer Yves Béhar and Danish company Aesir. It had no apps or connect to the internet, making it as stupid as the most basic burner phone. However, the business embellished its lily with expensive elements like a ceramic case and covert buttons. Even the standard plastic screws were replaced with metal ones.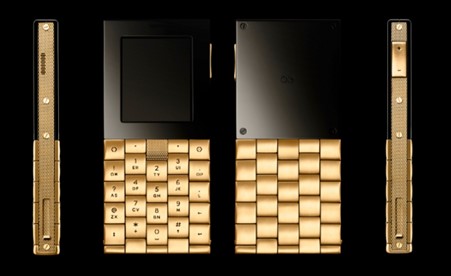 10. Vertu Constellation Quest Blue
One of Nokia's most successful designers, who pitched the notion of an ultra-luxury phone division in 1997, came up with Vertu, a spin-off from the company. The first phones from the company weren't released until 2002, but when they were, they were made of priceless materials, encrusted with gems, or cost. Vertu was more interested in glamour than in technology: Nearly five years after the release of the original iPhone, the glitzy Constellation Quest Blue was introduced. It ran the antiquated Symbian operating system and lacked a touchscreen. What was the price of it? The price was only disclosed upon request, therefore we are unsure.