Nowadays, as everything is going digital, like payments, form filling, documents, shopping, etc., in the same way, signatures there also can be e-signature or electronic signature that you can add in your any document, just like you sign a document or paper in real time. These e-signatures can help you to save time and money as well, which is spent on hard copies. But the question is how can you add e-signatures to your documents? And the answer is the e-signature applications. Yes, there are numerous e-signature applications available online on the Google Play store that will help you to make your work easier and quicker. Here are some of the best e-signature applications that you can use for yourself.
1. Adobe Fill
The free Adobe Fill and sign application allows you fill in, sign, and send any form quickly. With Adobe Fill, you can easily create your signature with your finger or a stylus, then apply your sign or initials to the form. You can even click a picture of a paper form and fill it in on your mobile or tablet, then e-sign and send it directly through email or any other method without printing or faxing needed.

2. DocuSign
DocuSign eSignature app is one of the best e-signature applications by which you can send & sign agreements from practically anywhere, at any time. With DocuSign, you can e-sign your docs for free without any monthly limit. It is capable of supporting all the popular file types, such as PDF, Word, text, images (JPEG, PNG, TIFF), Excel, and more. In addition to their free signing experience, they also offer premium plans with advanced features.
3. Digital Signature
Digital Signature is one of the excellent signature makers and signature creator applications. It is very easy to use in many situations, such as digital sign, name signature, e-signature, email signature, and very handy in document signature. For signing your documents, you can either use its manual signature feature or the auto signature feature according to your needs.

4. Adobe Sign
Adobe Sign is one of the trusted and popular e-signature applications. With Adobe Sign, you can quickly e-sign docs & forms, send them to others for e-signature, track your docs and get signatures done instantly with in-person signing. It also sends reminders to those recipients who have not signed the document yet. It provides full-proof protection for both the sender & the signer during the signing process.

5. SignNow
The signNow signature application is a great tool that lets you to sign documents in PDF, Word, and in many other formats. With signNow, you can create your personal sign utilizing the e-signature maker. Type to sign, draw to sign, or upload an image of your signature and quickly send signed documents to one or multiple recipients.

6. SIGNply
SIGNply is a simple and secure digital signature application to sign docs as if they were paper. With the free version of SIGNply, you can sign up to 150 PDF documents every month and its business version permits you to sign any other type of document. It doesn't store any signatures, the signatures are generated in each transaction, for the signing of a specific document by a specific person.

7. Sign Doc
Sign Doc application will help you to create, manage, and draw digital signatures over multiple documents. There is no need to sign up or register on Sign Doc to use it. They also do not utilize any of the cloud or server storage so as to ensure your privacy. Not only this, you can also use this application as a Pdf Maker/Pdf Viewer & Editor.

8. Doc Sign & Digital Signature
This is the advanced application that provides you with an e-signature to run along with this digitized world. Now you can sign any doc sitting anywhere with the Doc Sign & Digital Signature app. It has Auto mode and Manual mode; its Auto mode contains 100+ styles of digital signature and Manual mode contains a drawing view for digital signature. All in all, it is a great e-signature app for you.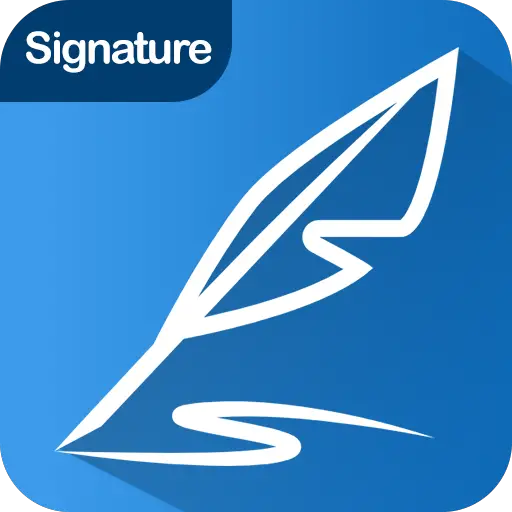 9. OP.Sign
OP.Sign is a good e-signature and scanner application that lets you scan, sign, and ask others to sign docs such as PDF, Word, and Docx files securely. With OP.Sign, you can easily share your docs with others, get live updates on the doc, like who signed the documents, and who did not, and track all your signatures in this single place. Signers will also be able to sign the docs via a web browser without downloading the application.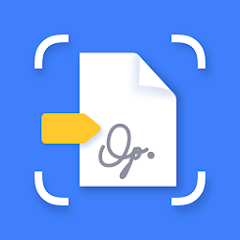 10. Signeasy
Signeasy is a convenient way to sign documents and send documents for signature. It can efficiently work across all of your devices, like smartphone, tablet, and desktop, from any location and with any document format (PDF, Word, Excel, JPG, PNG, etc.) Signeasy also supports over 24 languages for the convenience of their users and is capable of integrating with cloud storage apps for importing & saving signed documents.