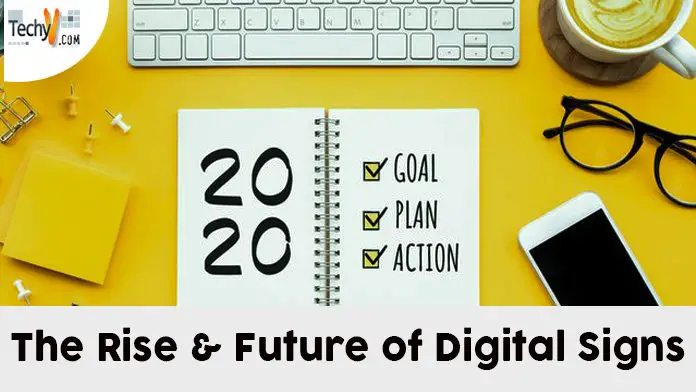 Nowadays, digital displays are being extensively used by companies for a number of uses, apart from promoting their products. There are no two ways about the fact that digital signage has taken over the world. Technologies are constantly evolving and bringing more innovative and exciting ideas into the market. Listed below are a few trends that are expected to rise in the area of digital signage in the near future.
Automation through artificial intelligence
Artificial intelligence has made its way into most of the industries, including digital signage. This feature can now be used to automatically start the display at the fed time and date. The system can also identify when it requires a reboot and does it itself. It also helps save the information about those who stop against the screen to view it. Also, the system can decide whether certain content needs to be displayed or not.
Interactive and touch screen displays
Touch screens have entirely transformed the way we think about things. Nowadays, several restaurants use this feature for tabletop ordering by the customers. Softwares like VIEWitMEDIA can help you to make the best use out of digital signs. This feature is not limited to the restaurant business, but they make use in a large number of sectors like schooling, advertising, and corporate offices. You can expect to see further innovations in this sector that will shape the future of digital signage.
Deployment of cloud-based software
Traditionally, the content to be displayed on the digital screens was fed in a USB drive that was then connected to the screen. It made the screens challenging to update because that means pulling the USB drive out and temporarily disrupting the display. Also, there was a risk of the disc being lost, which was dangerous for security reasons. Cloud technology, however, has completely changed the scenario. This facility allows updating the content instantly and conveniently without breaking the display for longer durations.
Live-streaming
Streaming of live content has become possible with the advent of cloud-based deployment in digital signage systems. The screens can be used to play live matches, latest news, or movies. This technology can be very advantageous in corporate offices where the boss can instantly connect with all the employees at the comfort of his or her seat through streaming himself live on various screens displayed around his property.
Face and voice recognition
About ten years from now, you can expect digital signage to have evolved to a point where it can recognize your face or voice. This technology can be of great use in restaurants or cafes where a frequent customer visits the area, the screen installed around that place can recognize his face and confirm the reservation that you've requested through a phone app. Digital screens fixed at your home will also be able to recognize your voice, and this way, you'll be able to manipulate their display from the comfort of your home.