Quotes are somehow a part of our lives as we generally read quotes every day, either on social media platforms, in books, in newspapers, or anywhere else. However, if you are a writer or love to write your thoughts in the form of beautiful quotes and are looking for a good application that will help you create incredibly beautiful image quotes, then you have come to the right place because today we are going to provide you with a list of the top 10 image quote creator applications that will provide you with every tool you need to pen down your unique and incredible thoughts with an excellent image background and design.
1. Picture Quotes
Picture Quotes is the best app to convey your messages or quotes you want with text on images. It is very straightforward to use the app as you just need to choose an image on which you want to add a quote, then select one of the custom image quotes or create your own, and if you wish to, then you can also add color or photo texture to the image.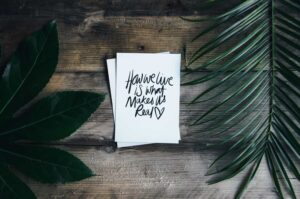 2. Quotes Creator
Quotes Creator is one of the fantastic quote maker applications by which you can share your own thoughts or words with a picture. With Quotes Creator, you can also add your own watermark, logo, and QR code to your image quote. It also offers customizing options such as background, text colors, text size, and fonts, or you can also choose your image from your phone's gallery to be used as background.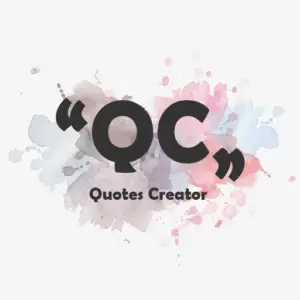 3. Quotes Writer
Quote Writer application is a quote maker app where anyone can quickly & easily create quotes for any social media platform. And if you want to create amazing quotes with a very minimal design look online, then this is the simplest & suitable application as a considerable quotation generator.
4. Quotes Maker
Quotes Maker app allows you to create beautiful and inspirational quotes & pictures. With Quotes Maker, you can write your name on images with unique font styles, add stunning stickers or emojis, set the best background, you can also draw a nice pattern and make your name different and stylish. It also offers ready-made 200+ quotes templates to make your quote more stylish.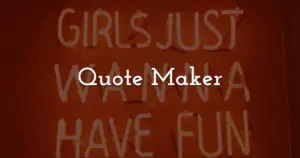 5. Your Quote
Your Quote is currently utilized by over 5 million writers worldwide in 12+ languages, and it has over 100 million amazing original posts on the platform. It also helps you go professional with your writing journey with its paid stories feature by which you can price your post and get your followers and well-wishers to either buy or subscribe to you for a reasonable fee per month.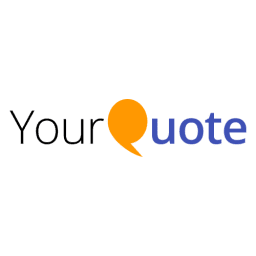 6. Picture Quotes and Creator
You can easily create your own image quotes utilizing available sample images or with your own picture within a minute with Picture Quotes and Creator Application. It allows you to change font type, color, alignment, line height, font size, add text to images, change background color, background image, etc.
7. Quotes Creator by Think Peak Studio
This application is especially for those who create their own quotes. It has a collection of 2000+ quotes with 25+ categories that allows you to find numerous quotes into different category. You can also add text with 70+ different types of fonts for creating different kinds of quotes & occasions.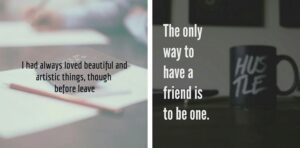 8. Ultimate Picture Quotes
Want to create your own unique picture quotes? Then this is the application for you by which you can easily and perfectly create your best quotes. With Ultimate Picture Quotes, you can add 15+ fonts, 15+ shades, 10+ shadows, image effects, background to make your quote fantastic.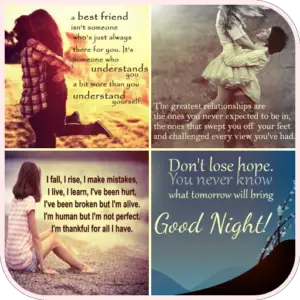 9. Text On Photo – Photo Editor
Create your own stunning quotes with text on photo – photo editor. With Text on photo, you can try trending filters for text over photo application and popular image effects with text over the image. Texts can also be added to an image with gradient & solid color or transparent background. All in all, it is a fantastic quote creator application.
10. Pro Quotes Creator
It is one of the easiest image quotes creator applications you can have. Not only quotes, but with Pro Quotes Creator, you can also make event posters, birthday flyers, party flyers, educational posters, real estate flyers, festival posters, etc. It has all the essential tools you would require to create an incredible image quote.