Here are some of the top tools for e-commerce business websites that you may utilize to improve efficiency.
1. Wix
This well-known website builder is one of the most excellent methods to create an eCommerce business website without learning an entire programming language. There are more than 500 professionally designed templates available on Wix. To accommodate various enterprises, these are grouped into categories. For example, without learning to code, you can create a stunning and captivating e-commerce website using Wix's drag-and-drop builder.
2. WooCommerce
WooThemes and WooCommerce were acquired by Automattic, the business that owns WordPress, in 2015. WooCommerce is an open-source plugin for WordPress, not a separate site builder, even though you may use it to design and develop an online store. When building your store using standard drag-and-drop methods, you can select dedicated WooCommerce hosting and launch it immediately. The best aspect is that WooCommerce is free to use, yet if you want a competitive store, you'll need to buy a few add-ons.
3. Magento
When it comes to creating scalable websites, Magento is difficult to beat. One of the best eCommerce tools available is this one. Due to its open-source nature, Magento may be readily scaled and is free to download. However, thanks to its excellent backend user interface, you can choose from many options. However, the possibilities for customization are virtually limitless; you can quickly and easily change the template or the theme in any way you like. Additionally, the community is fantastic, and the forums are an excellent resource for novice website builders. Additionally, Magento comes pre-configured to support several payment gateway choices. As a result, it's one of the most excellent eCommerce tools for expanding your store because it allows you, as an online company owner, to incorporate several payment options easily.
4. Semrush
Without a potent SEO tool, you will struggle to drive visitors to your e-commerce site. No matter how fantastic the product you are selling is, if people are unaware of it, they won't buy it. One of the top e-commerce tools, Semrush (formerly SEMRush), was established in 2008 and provided you with all the knowledge and data necessary to start a successful SEO strategy. Semrush offers a variety of link-building and auditing tools that may be used to increase buzz and develop an SEO plan to increase traffic. For example, you may cross-compare your online store with up to five other websites and access a variety of traffic metrics.
5. Ahrefs
Although Ahrefs began as a tool for link building, the company quickly moved away from it as its leading service. Ahrefs is one of the most excellent eCommerce tools for researching keywords and evaluating various phrases because of its wide variety of keyword filters and the enormous range of metrics it can track. Ahrefs is all you require if you were to spend money on a top-notch research tool to comprehend where you are in an e-commerce niche entirely. It's well worth the entrance fee! One of the top eCommerce SEO tools available at the moment is Ahrefs.
6. KWFinder
You should invest in a top-notch keyword research tool if you are serious about expanding your internet presence. Use KWFinder to thoroughly understand various keywords so you can decide which ones to target. Several great tools, including filtering results and SERP analysis, are available with KWFinder. Additionally, it includes an easy-to-use user interface that shows you all the possible modifications and their impacts from above. Further, the dashboard has been simplified for a tidy data presentation. It might not provide in-depth evaluations like Ahrefs provides (Ahrefs can also calculate keyword intersect and find virtually every single keyword that your competitors rank for). Although KWFinder doesn't provide you with the overall picture like Ahrefs, it still does an excellent job of letting you know where you stand.
7. Jungle Scout 
Jungle Scout is included on this list because it makes it easier to search for popular products on Amazon, the largest online retailer in the world. However, if a product is in high demand, you should concentrate on selling it. Jungle Scout is an excellent resource for conducting product research. This eCommerce marketing software's powerful Niche Hunter feature enables you to locate lucrative niches and then concentrate on targeting them. Additionally, it includes a built-in product tracker and an extensive product database. You can even go through a sizable supplier database to determine which provider is moving the most merchandise.
8. Nakivo
The all-in-one solution for backup, replication, recovery, and disaster recovery of physical, virtual, cloud, and hybrid environments is NAKIVO Backup & Replication. You can schedule and control data protection tasks from a single dashboard via a web-based interface accessible from any place with Internet access. You can plan backup workflows to run automatically using the provided solution. For example, you may control and manage planned workflows from a single window using the Calendar Dashboard functionality.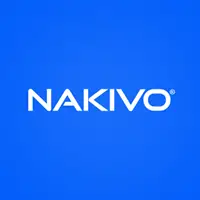 9. Rewind
Rewind is a utility that records daily backups of your database and enables you to restore deleted files quickly. Doing this can prevent hours of potential downtime and the time and work required to restore your website.
10. Veeqo
Owners of online stores may handle orders, send packages, and sync inventory with the omnichannel inventory management application Veeqo. Veeqo seamlessly interacts with various e-commerce and shipping companies, including Shopify, Rakuten, Magento, WooCommerce, Royal Mail, DHL, and many more. Veeqo is an excellent option if you require an all-in-one platform to maintain a tight grip on your inventory.