There are many scammers on the digital platform who can gain access to your sensitive information, hack sources on your mobile phones, computers, or any other digital gadgets. Cybersecurity is a component that provides protection. They will protect your systems, apps, programs, and devices from digital attacks and unauthorized access. Their main aim is to assure your privacy and safeguard your internet-connected systems. This article will provide you information about the major cybersecurity companies around the globe so that you can safeguard yourself and your organization.
1. Cloudflare
At the top, we have Cloudflare, which is currently providing safety to 25 million Internet properties. Cloudflare has made its user's lives easy. Before you load a website, the request from the computer goes to a server and then returns to the web page that you requested. At times what happens is, there are many requests at a time, due to which the server crashes. Hence, owners of internet properties fail to provide fast and reliable content, leaving customers unsatisfied, but Cloudflare has solved all of these problems. In addition, Cloudflare is providing security to more than 4 million customers globally from unauthorized sites and cyberattacks. The unique feature of Cloudflare is DNSSEC which guarantees that the correct server is being redirected to you. If you are a blogger, content writer, app maker, or anyone who cares about their customers and safety, then Cloudflare is the right option.
2. CrowdStrike
It is one of the leading companies of cybersecurity and is the first and only company to become the next-generation antivirus (AV), endpoint detection and response (EDR), and a 24/7 managed hunting service. In 2014 Sony Pictures was hacked by a group of hackers, "Guardian of Peace," who stole information from the Sony network. This case was investigated by CrowdStrike and unmasked the hackers. Other cases like the 2015 cyberattacks on the Democratic National Committee, and the 2016 email leak involving the DNC, were investigated by CrowdStrike.
3. Fortinet
Two brothers, Michael Xie and Ken Xie, founded Fortinet in 2000. The company's first product, FortiGate, gives multi-layered advanced security, can identify issues quickly, provides protection from all sorts of threats, and has got validation from NSS labs. The company has also introduced wireless access points, which will secure Wireless LAN access for your enterprise. Other unique systems include sandboxing (works as a network shield), and messaging security. The company has also launched two firewalls to bring SD-WAN to remote areas or environments that are not easy to control, accounting for factors such as ranging temperatures and vibrations.
4. Okta
Okta is a company in San Francisco, founded in 2009. Its objective is to provide security to various other companies. To achieve this, they provide cloud software. This software helps companies to safeguard a user's authentication into an application, which means the company will get the right person and no scammers or frauds. They also ensure that the user's application or the information they have given is safe with them. The safety of both the participants is assured. More than 10,000 organizations, including Slack, T-Mobile, Takeda, JetBlue, Nordstrom, Siemens, Teach for America, Twilio, and people across the globe, have put their trust in Okta for the security of their customers.
5. Palo Alto Networks
It is a multi-tasking company, and more than 70,000 companies trust PANW across the globe. It was listed 8th in the Forbes Digital 100 in 2018. The company has a security consulting team that identifies cyber threats, known as Unit 42. Cyber cases like Mirai botnet, the LuminosityLink Rat case, and many more were solved by them. They are being named in the MSRC's Top 100, Microsoft's annual ranking of top 100 security researchers. Network security, cloud security, endpoint protection, and various cloud-delivered security services are being provided by PANW. The company products include next-generation firewalls, running PAN-OS, offered in multiple forms, including- Panorama, Traps, and Wildfire.
6. Qualys
It is a Cyber, Network, IT, and Information Security company. Qualys is the first-ever company to use SaaS (software as a service) model to manage vulnerabilities. The exciting feature of Qualys is that it can access any device that has an IP address, which enables them to detect threats on any networked assets. Qualys has won many awards for its security software solutions and was ranked among the 5000 fastest-growing private companies in the USA by Inc. Magazine. It is in partnership with big companies and organizations like Amazon Web Services, Microsoft Azure, Cognizant Technology Solutions, Deutsche Telekom, DXC Technology, Fujitsu, HCL Technologies, IBM, Infosys, NTT, Optiv, SecureWorks, Tata Communications, Verizon, and Wipro, and is also a founding member of the Cloud Security Alliance (CSA).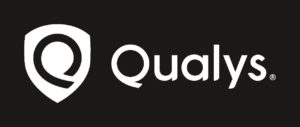 7. Rapid7
This company was founded by Alan Matthews, Tas Giakouminakis, and Chad Loder in the year 2000. Rapid7 can solve your security concerns by collecting data from your environment and then ensures your security by removing threats and keeping a check on malicious behaviours. If you want to work without worrying about your privacy, then Rapid7 is the right company to hand over your concerns to. Their team will work smoothly in the background and will quickly detect any type of cyberattack on you or your company/organization.

8. McAfee
It is an American computer security software and one of the top leading antivirus programs. It can work on any of your digital gadgets. It has also won awards for its antivirus program, which works well on Android, Mac, IOS, and Windows. The company invents security tools for mobile phones, computers, and server devices. Some of the known products include McAfee VirusScan, Intrusheild, McAfee E-Business server, etc. In 2004, The Intel Security Group purchased the company, but in 2017 Intel had a deal with TPG capital, and then Intel Security got converted into a joint venture. On average, McAfee solves around 62.7 billion daily threat queries, and 688 threats are being discovered every minute. Protect yourself and your dear ones from threats, malware, viruses, and unauthorized access with the help of McAfee.

9.Varonis
Varonis is a software company with cybersecurity experts who have developed a security software platform that will allow organizations to track, visualize, analyse and protect unstructured data. The unique feature of Varonis is their Metadata Framework, created to tackle many challenges related to cybersecurity which has different versions. Varonis has been specialized in protecting human-generated data (type of data which is being produced by the employee and can be in any form, emails, text, audios, PowerPoint or any sought of documents), which contain personal information. Such data is at risk of getting cyberattacked. But with the help of Varonis, you can be tranquil, and the software will not have any type of load or compromise your speed. It also performs User Behaviour Analytics (UBA) that will identify malicious behaviours.
10. Zscaler
It is one of the top leading companies that operates the world's largest cloud security platforms. Millions of users and the world's top networks have put their trust in Zscaler. The National Health Services of the UK is using the Zscaler cloud to ensure the security of millions of their users. Two products that the company has produced include Zscaler Private Access, which will ensure that your internet crowd and access to your organization's internal apps are secure. With the help of ZPA, you can easily access without the need of a VPN. The second product is Zscaler Internet Access, through which a management can control whom they want to give access to and whom they do not. They ensure that nothing confidential is being leaked outside or anything unacceptable enters. Overall, it is designed for a smooth relationship between organizations. Zscaler is being used by Siemens to ensure the security of its 350,000 users in more than 180 countries.