Companies are moving away from traditional hardware for storing their data. Cloud storage capabilities have replaced existing technologies. Not only for storage, but Cloud services can be used for online Development, hosting a website, editing documents, among other various purposes.
In this article, we would be introducing the top 10 cloud service providers who have made it easier for companies to move on to cloud platforms.
1. Amazon Web Services
2. Google Cloud Platform
3. Microsoft Azure
4. Adobe
5. IBM Cloud
6. VMware
7. SAP
8. Oracle Cloud
9. Verizon Cloud
10. Salesforce
1. Amazon Web Services
Amazon Web Services, popularly known as AWS, is one of the safest cloud service platforms available. It offers a wide range of Infrastructure Services like data storage, networking services, computing power, and website holding capabilities. AWS platform allows users to build trustworthy and flexible applications.
2. Google Cloud Platform
Google Cloud Platform uses Google data centers to provide many resources such as Virtual Machines, Virtual Storage systems, and various software that can be accessed remotely. Google Cloud Platform has been among the most popular cloud platforms for developers.
3. Microsoft Azure
Previously known as Windows Azure, this cloud computing system allows the use of the various OS, databases, and programming languages. It can be used for development, deployment, and managing custom applications throughout the Worldwide network.
4. Adobe
Adobe works on the Software as a Service (SaaS) model. It provides many products like Document Cloud, Creative Cloud, and Experience Cloud. It is a one-stop-shop for digital documentation.
5. IBM Cloud
IBM offers the IaaS, PaaS, and SaaS through all cloud delivery models. Development of custom Cloud Communication systems for your IT workspace is easy with IBM cloud.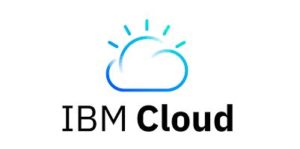 6. VMware
VMware has been an undisputed leader in Cloud Virtualizations and infrastructure. It provides flexible services for Agile Model Developers. Compared to other Cloud Service Providers, it is cheaper and maximizes your organization's profits by combining the available resources with the cloud platform.
7. SAP
It is considered the best cloud provider for application development. SAP provides a universal platform called SAP HANA for all its cloud services. It has well-built networks, cloud collaboration techniques, and advanced security features.
8. Oracle Cloud
Oracle Cloud is available as IaaS, SaaS, and PaaS. It helps to develop and share data across various applications. This cloud service is handy for organizations with high-workload.
9. Verizon Cloud
Verizon cloud services have provided organizations with strong security and high-performance environment. It gives the flexibility to choose the services required for the business. It provides data integrity across all the applications.
10. Salesforce
It offers various services that include CRM, Enterprise Resource Planning, customer service, mobile application development, and sales. It helps in automating processes with the help of its cloud platform.
Each of the Cloud Service providers has its pros and cons. Today, the concept of "One-size-fits-all" no longer stays true. One should always document the needs of the organization before deciding which cloud service provider works best in your case.