Citymapper
Citymapper allows you to plan your outing in a perfect way. It is similar to Google Maps but is more trouble-free and reliable. It displays you real-life departures and also has Uber integrated to its applications. It is available only for 30 cities and regularly keeps you updated regarding all the cancellation and rescheduling.
Doulingo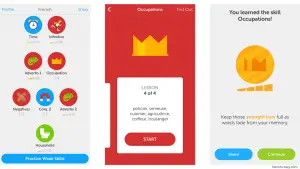 Doulingo is an English learning application that allows you to learn the basics of the language. The app is interactive and fun to learn. It should be necessarily installed before your start your journey abroad. It corrects your grammar and improves our vocabulary.
XE Currency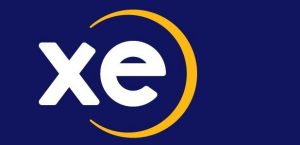 The most difficult thing when you travel abroad is to understand about money and convert accordingly to meet your needs. XE allows you to understand the exchange difference between countries and the exchange rates. The app works both online and also offline using the cache data that is stored from the last update so one can work even with limited internet connectivity.
Trip It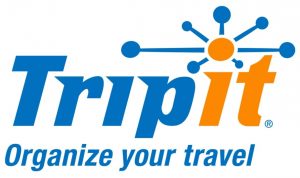 Trip It is like an on the go personal travel agent for only you. It binds up all the data from your tour and makes it into a single layout so that everything gets sorted. One just needs to send all the data and information regarding their journey to the application may it be tickets, hotel bookings, etc., it binds up everything for you and converts it into a single file for your ease.
Splitter
Splitter allows you to split your expenses when you are traveling with your friends and in a huge group. When one is in a big group, it becomes increasingly difficult to track all the expenses and so with this application that becomes ease. One just needs the information about the money spent and the one who paid for it and automatically does the work and gives the required output.
App in the Air
The App in the Air allows you to get all the details of your flight and also comes with an offline mode; you can have the details even when you don't have net connectivity. The app divides your air travel details into four categories mainly check-in, then boarding of flight, then take off and finally landing of the same.
7.   Google Translate
The language translator application for travelers. It offers you to translate any language to any other language without much difficulty. It offers some of the best services and is a very uncomplicated and efficient application. The astonishing feature it offers is that you can click a snap of the text and it automatically translates the text to your clear language.
LiveTrekker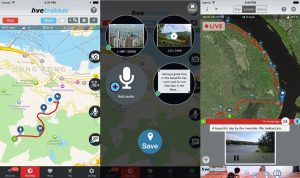 LiveTrekker allows you to keep track of your covered areas. It helps to keep better-logged details of your trip and also helps you to monitor the speed of your journey and the different altitudes you stay. It also allows you to create audio, video, and pictures and helps you keep a multimedia journal.
Wolfram Sun Exposure
It keeps you informed about the weather at your destination and keeps you updated about the daily weather so that you can plan your outing accordingly and enjoy your holidays without any interruptions. The UI is simple and really amazing.
Time Out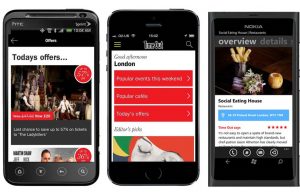 This application allows you to know what things you can do in a particular city. It features most of the famous places that one needs to visit and explore. Many people earlier visited the places which helped it getting featured and is listed in the app only after it gets positive reviews.