As we are all set to welcome 2017, this article is about selecting top 10 camera gears launched in 2016, to assist us to freeze a memorable moment. The introduced models also represent the advancement of technology in the field of imaging.
Nikon D500
Almost seven years have passed since Nikon launched the D300S in the market. On January 2016, Nikon came up with the much-awaited successor of its' D300S model, D500. Nikon D500 is an APS-C DX format professional DSLR camera, designed especially for sport, event and wildlife photography.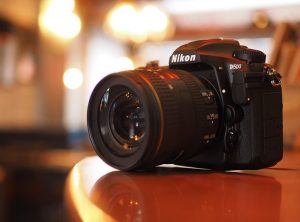 Technical Specifications:
20.9MP APS-C (DX-format) sensor
153 autofocus points
Weather proof (Dust and water-resistant) sealing for sports and wildlife photography
10 fps (frames per second) shooting
3.2 inch touchscreen display monitor
Viewfinder having wider field of view with 1X magnification
Dual Memory Card slots (SD and XQD)
Built in Wifi, NFC, Bluetooth that enables better sharing of images
Records video in 4k resolution at 30fps and in 1080p at 60fps
Regular ISO up to 51,200 and expandable ISO up to 1,638,400 (HI 1 to 5)
Battery life lasts for 1200+ images
With the high-tech details, amazing low light performance with higher ISOs and low noise, Nikon D500 has already become a favourite model for most of the photographers.
Price:  Rs. 1,32,950
 Canon EOS 1D X-Mark II
Canon EOS 1D Mark II model introduced in 2016 has definitely raised the bar high in the field of photography and imaging.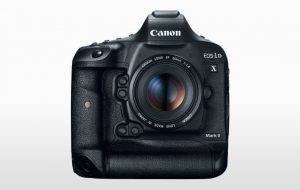 Technical Specifications:
2MP full-frame (FX) CMOS sensor
14 fps during Continuous shooting, 16fps during Live-view shooting
Regular ISO up to 51,200 and expandable ISO up to 409,600
62 million dot LCD touch-screen monitor display
Viewfinder with 0.76X magnification
61 point Autofocus points
Battery exhausts after 1210 shots
Packed with latest updated technology, the camera's unmatched speed of performance and designed to meet the needs of photojournalists, event and sports photographer, this camera by Canon will definitely gain recognition.
Price:  Rs 4,55,995.
 Sony A6500
Alongside the DSLRs dominating the market, mirrorless cameras are silently gaining ground in the photography and imaging world. And in this segment, Sony has put forward some major contribution, by developing mirrorless models that are good enough to give a tough competition to DSLR performance – the latest contribution being Sony A6500.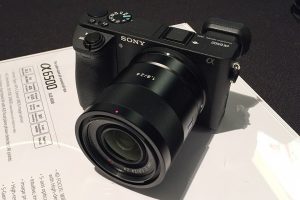 Technical Specifications:
24MP APS-C CMOS sensor with 425-point phase detection
Capable of capturing 307 images during continuous shooting at 11fps
3 inch touchscreen LCD display monitor
ISO ranging from 100 to 25600 that gives incredible low light performance
Capable of recording 4k resolution videos
Price: Rs. 1,19,990
Hasselblad X1D
The company that manufactured cameras for taking pictures of the first human landing on the Moon, Hasselblad, has recently come up with a new mirrorless medium format model X1D to add into the experience of photographers. However, unlike Nikon D500 and Canon EOS 1D Mark II mentioned above, Hasselblad X1D is not one of the fastest cameras to enrich the experience of wildlife photography. But, it is still a favorite for landscape and street photography for its' whooping 50MP sensor, which definitely makes it one of the top notch cameras available in the market now.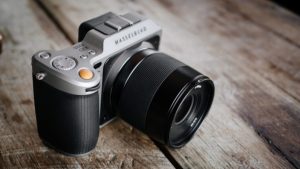 Technical Specifications:
50MP 33X44mm sensor
ISO ranging from 100 to 25,600
3fps continuous shooting
3 inches 920,000 dots LCD touch-screen
Two memory card slots
Wifi and GPS facilities are also available
Price:  Rs. 6,11,900 without the taxes.
Sigma 500mm F4 DG HSM Sport
Sigma has introduced the all new 500mm f4 lens for enhancing the experience of wildlife, nature, and sports photography. Currently, the lens is available in Sigma (DG, OS, HSM), Nikon and Canon mounts.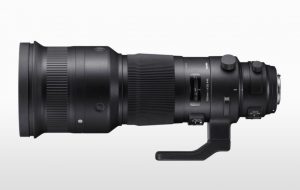 Technical Specifications:
Maximum aperture is f4 and minimum aperture is f32
Angle of view is 5o
9 rounded diaphragm blades
Minimum focusing distance is 350cm
Maximum magnification is 1:6.5
Endures adverse weather condition, which makes it favourable to use the lens in outdoor shoots
The lens comes with some added accessories- LH1388-01 Carbon Fiber Hood, Filter Holder, Caps, Case.
Sony G-master 70-200mm      
The unparalleled image quality, fairly compact build and other features make this telephoto lens by the makers of Sony, one of the best camera gears in 2016.
Technical Specifications:
Focal length is 70-200mm
Angle of view is 23
Minimum aperture is f22 and maximum aperture is f2.8
Contains 11 circular aperture blades
Minimum focus length is 0.96m
Maximum magnification ratio is 0.25X
The lens is dust and water resistant
To add further to these features, the lens also has a Fluorine coating, and the lens is provided with a Hood (ALC SH 145), Caps, along with accessories.
Price: Starts at Rs. 1,29,990.
Tamron SP 150-600mm F5-6.3 VC G2
 If the pricey telephoto lens model is keeping you from owning one, then Tamron SP 150-600mm F5-6.3 VC G2 is the perfect lens for you. G2 stands for 2nd generation, representing several modifications implemented by the manufacturer for customer satisfaction and unparalleled performance in wildlife photography. This lens is the first zoom lens that stands in the Tamron SP lineup.
Technical Specifications:
The lens covers 35mm films, FX and DX format cameras
9 rounded blades
Minimum aperture is f32-40
Angle of view ranges from 16.4on full frame cameras, and 10.5on small format
Focuses on objects at a minimum distance of 8.9ft
Maximum reproduction ratio is 1:5.0
The lens is available with a Plastic bayonet HA011 hood.
Tokina AT-X 14-20mm
Usually a wide angle zoom lens costs too much making it impossible for any amateur photography to afford any such lens. But, with the new Tokina At-X 14-20mm lens their dreams may come true. The l
Technical Specifications:
Minimum focusing distance is 11.02 inches
Angle of view is 91.68
Minimum aperture is f22 and maximum aperture is f2
Maximum magnification provided is 0.12X
9 aperture blades are present
This lens is very useful for landscape and scenic photographs, and it comes with a BH 823 Hood.
Price: Around Rs 48,000.
Manfrotto Befree Live
Tripods are large and heavy, and it becomes inconvenient to carry them around for photography or videography. However, to make things easier, Manfrotto has introduced a new light-weight alternative, Beefree made of Aluminium, to shoot images easily. It can bear the weight of most of the cameras, and lens.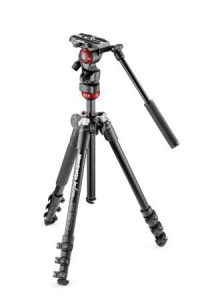 Technical Specifications:
The tripod is made of Aluminium alloy
Maximum height is 144cm
Minimum height is 34cm
It can bear load up to 4kgs
The weight of the tripod is around 1.4kgs
Price: Rs. 12,880
Tamrac G elite G32
The Tamrac G elite G32 Pro is specifically designed for travel. It features a unique butterfly multi-access system which helps in carrying all the photography gears one may need for shooting.
One can pack in DSLR cameras or mirrorless cameras, 500mm to 800mm lenses, flash units, tablets or laptops, tripods, phones and other accessories too.