Video Editing Software is a tool that can create, edit, split, cut, merge the videos or movies. There are various software tools available freely, whereas some require subscription plans to access extra and advanced features. Video editing software has become much more essential in business and many other fields. It has become easier to make any simple video more interesting and attractive. Additionally, the video editing tool can be used in the educational field to make the learning process more interesting. Now, let us see the video editing software for macOS operating systems.
Movavi Video Editor:
Movavi Video Editor is the best video editing software for macOS. It has advanced features incorporated in it. It is easy to use and includes features of audio, recording audio, webcam, fast process, smart video production, a huge set of filters, transition effects, sharing media or videos to others, built-in music, etc. There is a Movavi effect store that can be accessed to use a large number of titles, transitions, animated stickers, designs, and slides. It also adds an effective background to your video. But, to access all these features, users need to pay an amount of Rs. 5199.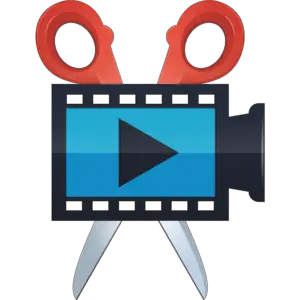 Filmora:
Filmora video editing software aids professionals to create high definition videos. It supports the resolution up to 4K. It incorporates features like an audio equalizer, supports GIF, splits screen, video & audio controls, multiple layers, video stabilization, grading color effects, advanced text editing, frames, social sharing, chroma key, screen recording, and scene detection. This software provides a free trial period for new users. The subscription plan to access advanced features starts from $39.99. The great advantage of this software is it allows split-screen, where the users can play two different videos at one time.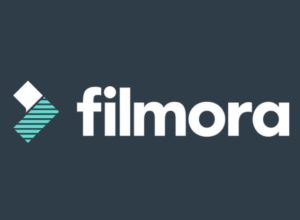 Apple iMovie:
Apple iMovie, easy to use video editing software for macOS operating system. It allows users to create high-resolution videos with multiple effects and transitions. Other features included are automated video editing, video color setting, crop & rotate video clips, video stabilization, controlling the speed of the video or audio, import videos, photos & audios, a huge set of themes, transitions & filters, etc. The additional feature of this software is it allows multiple projects to open simultaneously. This software is available freely on macOS and iOS.
Final Cut Pro:
Final Cut Pro is yet another top video editing software for macOS. It also incorporates a large set of features. This application is specially designed for professionals. The most outstanding feature of this tool is it supports 360-degree video editing to offer real-time visual effects. Additional features are moving & trimming video clips, multi-cam editing, a huge library of themes, transition effects, advanced color grading, supports HDR videos, asset management, plug-ins, various soundtracks, voice-overs, 2D & 3D titles, VR handling, and more. There are two versions of this software, a free and a Pro. The Pro version is available at $299.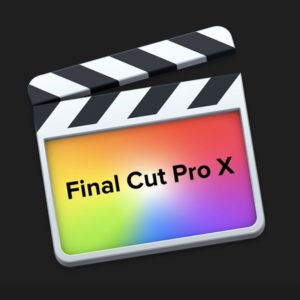 ZS4 Video Editor:
ZS4 Video Editor is one of the most-used software tools compatible with macOS. The main feature of this tool is it allows media of any format like audio, video, photo to combine into a single file. Additional features of this tool include unlimited audio, video tracks, multiple effects, cross integration of audio & video, keyframes like cropping, zooming, panning, rotation & key-color, video & audio looping, controlling the speed of videos, distortion effects, color adjusters, etc. This tool is available free to install on macOS.
Kdenlive:
Kdenlive video editing software is comprised of full of advanced features. In this software, the video editing is done on the MLT frameworks, which depend on FFmpeg, frei0r, movie, ladspa, etc. The features included in this software tool are multi-track video editing, multiple shortcuts, configurable interface, 2D files for projects, a huge library of effects & transitions, control the color and sound of video and audio files, proxy editing, automatic backup, keyframe effects, etc. This software is an open-source tool for everyone. So, no need to pay a penny.
Lightworks:
Lightworks video editing software is based on cloud technology. The outstanding use of this software has been made in Hollywood movies like The Wolf of Wall Street, LA Confidential, Pulp Fiction, etc. The best part of the Lightworks tool is it uses Blackmagic Fusion, which creates virtual effects in the video. Other features include drag and drop interface, content management, video routing, rendering effects, blend modes, chromakeys, plug-ins, Multicam sources, configurable multiple monitors, shortcuts, exporting, etc. This software offers a free trial period. Later, a subscription plan of $24.99 per month is required to access the advanced features.
DaVinci Resolve 14:
DaVinci Resolve 14 is a specially designed tool for color grading the videos. It incorporates multiple tools for color correction, audio post-production, and video editing. This tool supports the videos having the resolution up to 4k. The advanced features include a huge set of professional editing tools, color correction tools, media, multi-user collaboration, 3D tools, YRGB 32-bit float image processing, etc. There is a free trial period offered. But, the version of DaVinci Resolve 14 Studio requires an amount of $299 to access its features.
HitFilm Express:
The HitFilm Express video editor enables users to create high-quality movies at home. The features included in this tool are tracking & screen simulation, realistic shotgun effects, masking & layering technique, color grading tools, import the files, animate 3D models, Muzzle flash effects, blaster effects, lightning effects, iconic titles, etc. This software comes with multiple packs like starter pack, premium formats, audio-visual pack, colorist ack, destruction pack, films look pack, atmospheric lighting pack, sci-fi adventure pack, mocha HitFilm, and Boris 3D objects. Each pack requires a specific amount to access its features.
Adobe Premiere Pro:
Like Lightworks, Adobe Premium Pro video editing tool is also used to make films of Hollywood. This tool incorporates multiple features and enhances the way of video editing. The features of this tool include VR editing, VR rotate sphere, VR audio editing, a huge library of effects & transitions, video titling, labels, lumetri support, multiple video types, direct publishing, etc. This software comes with five packages, free, individual, business, students & teachers, and schools & universities. The individual pack consists of the basic features, and it requires paying $29.99 per month.