Email marketing software is a service-based software. Marketers use this software for various services like to grow a list of email subscribers or build customized email templates. Automation of email communication is possible using such software; the selection of email templates is possible. Email campaign software needs a powerful email builder and needs to be mobile-ready. See a preview of your template using the built-in design available in many email campaign software. Easily grow your business using such software.
1. Constant Contact
Constant contact has email marketing features that help to grow your brand. Launch, email marketing campaigns, to engage your customers or build websites. Use the tools available in this software to boost your sales. The easy-to-use feature of this software allows email marketing campaigns to be easy. Customize the email editor of this software and design your emails such that they are unique. Email marketing automation feature is available to engage your audience and build relationships. Trigger email series with this software and design welcome email for new subscribers. Use automated emails to get your customers coming back to buy products online.
2. SendInBlue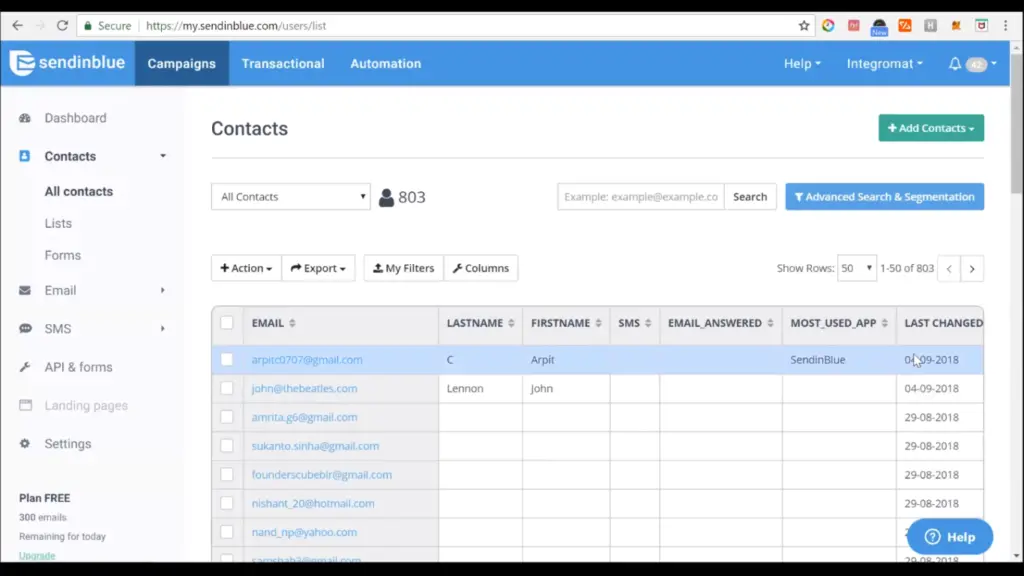 Grow your platform by communicating using email marketing software like SendInBlue. Focus on the important stuff and let the autopilot feature perform email marketing with the help of automation. Design your emails quickly using this software and communicate with customers directly using SMS marketing. Set up the engagement and deliverability feature of transactional email messages. The segmentation option is available to send emails to a targeted group of audience. Use the free trial version to experience the features of this software. Monitor the performance of this software. Easy to use online editor helps you to build beautiful designs.
3. GetResponse

Improve your business by growing your audience and promoting services using this GetResponse. You can even sell products and do marketing online with the help of emails by using this software. Send engaging emails and make marketing automated. Many professional templates are available in this software with easy design tools. Send updates and offers by using a one-time broadcast. Get more subscribers by automating follow-up emails, trigger emails after website visits and purchases, and get engagement with customers by using targeted recipient groups. Perfect timing and Time Travel delivery tools deliver emails at the perfect time. Increase share posts using email. A guide is available for you to learn to use this software.
4. Drip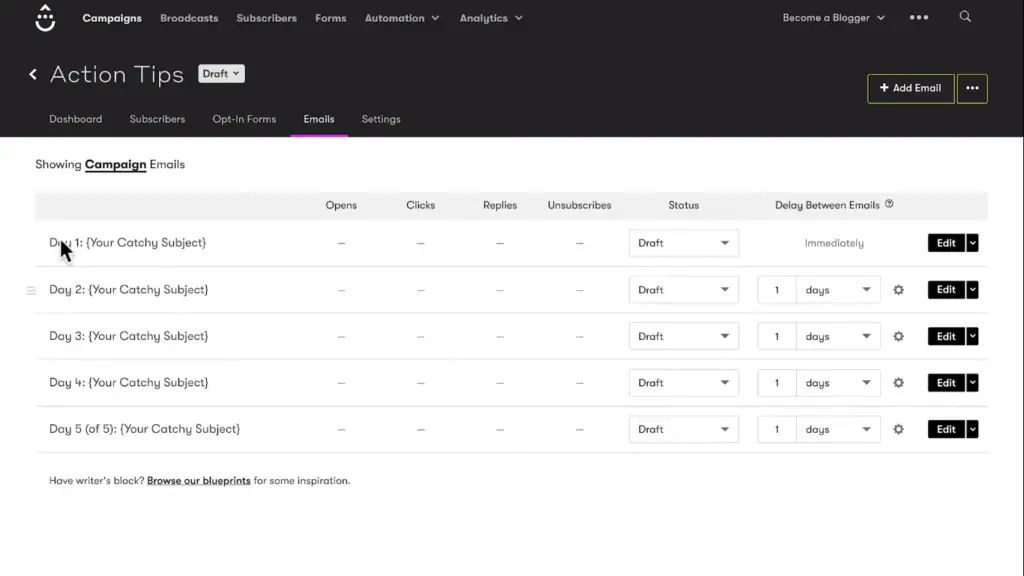 Direct marketing to acquire customers by using Drip. Send marketing information repeatedly over long periods to get leads in marketing through emails. Drip campaigns allow you to send emails at a specific time to engage contacts. Use automated tools available online to send emails using Drip. Sending multiple emails to prospects will familiarise them with the brand such that they might use the product in the future. Repetitive exposure to a product through email will make them purchase it. Beginners can use this software easily as it is user-friendly. Understand the intention of customers and their purchasing behavior using track metrics in this software. If you are selling many products and want to market them using email, then use Drip.
5. Keap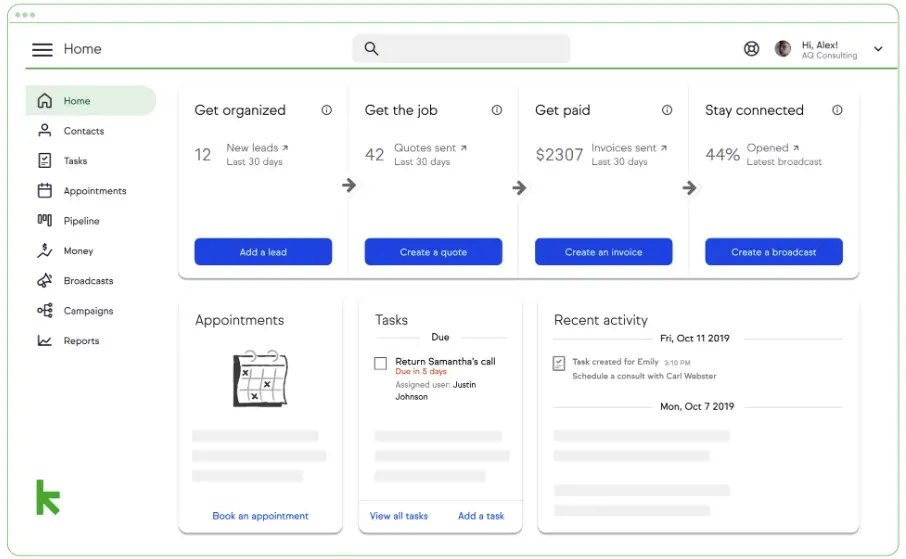 Marketing agencies, bloggers, and eCommerce websites use email marketing as a strategy to get customers. Keep is one such email campaign software. Grow your email list using this software and combine email marketing and Customer Relationship Management (CRM). Build customer profiles and create targeted marketing campaigns. The dashboard showcases data about your sales information and customer's financial history. Use the drag-and-drop automation builder in this software to create emails easily. Advanced segmentation and subscriber tagging tools are available too. Test this software using the 14-day free trial option. Store all interactions in one place. Set up appointments and get quotes from your CRM.
6. AWeber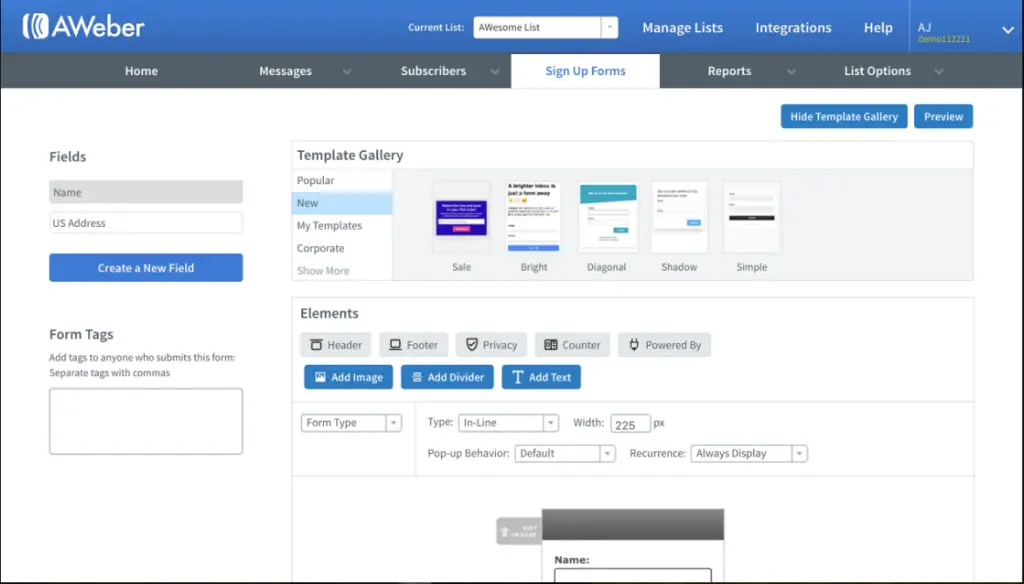 AWeber creates emails that look amazing using custom email templates without writing any code. With the use of Artificial Intelligence, create emails in seconds. Automate the content of your email by broadcasting the latest posts from blogs. This software helps to optimize your marketing efforts through personalization. Deliver the right message to the correct person at the right time by assigning triggers and flows to your emails: tag people and target emails to the right audience. Personalize communications using tagging options. Automation in this software helps to reduce the time for your marketing efforts. Analyze the results of your marketing efforts by looking at pre-built analytics.
7. ConvertKit

Grow your business using email campaign software like ConvertKit. Custom landing pages help you to get creative ideas and share them with your followers. Create a good relationship with your followers by creating emails with valuable content to develop trust. Earn income by sending the right emails about your products to the right people. Create a free account to have a landing page for yourself. Email automation helps the email campaign easily. Visual builder is available in this software to analyze how your emails will benefit your business. Advanced email segmentation features and in-depth subscriber management features are available.
8. ActiveCampaign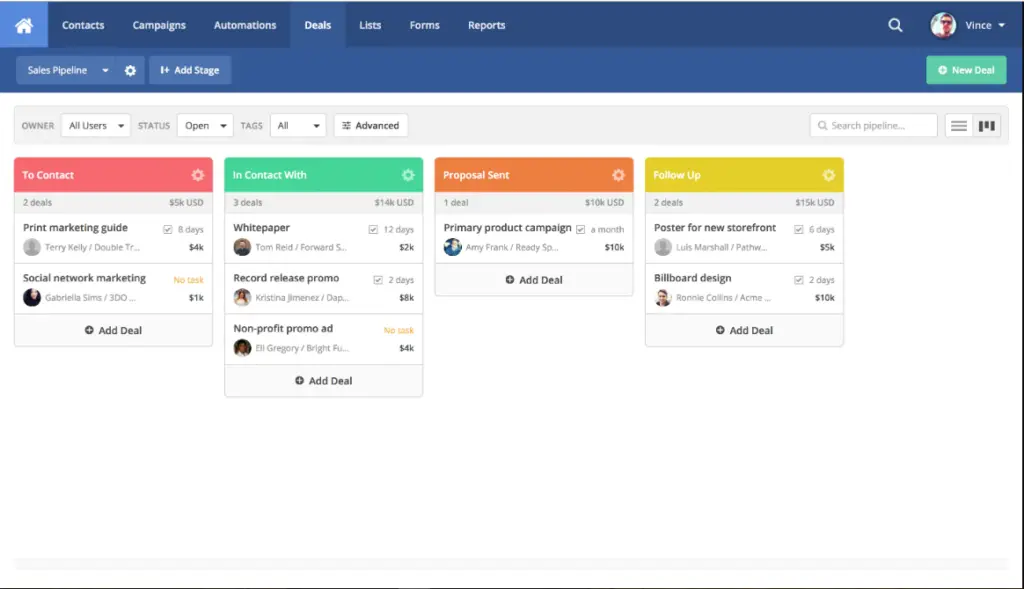 ActiveCampaign helps to activate your customer experience by using email marketing features. Automate your marketing and create a fantastic experience for your users. Start your free trial of this software by entering your email address on the website. Find the right prospects to grow your audience by using precise targeting. With segmentation features, send each contact what they want to see and give people the correct information so that they will engage with you. Personalize your marketing to get better results. Add tags automatically when a person visits your website and add content in your email according to their preference.
9. Pardot

Paradot is an email marketing solution that allows you to connect with customers through email. Create beautiful email campaigns to deliver to your audience. Watch a demo of how this software works for each feature. Fast formatting options are available in the intuitive email builder. Integrated testing and reporting features are available. There is also an auto-responder feature for your forms and landing pages. Custom from address and signature based on the account assigned for the targeted audience. Target effectively using automatic segmentation. Spam filter check-up option is available too. This software contains an industry-leading email infrastructure with excellent deliverability. Einstein Behavior Scoring feature tells you which customers have strong buying signals.
10. Campaign Monitor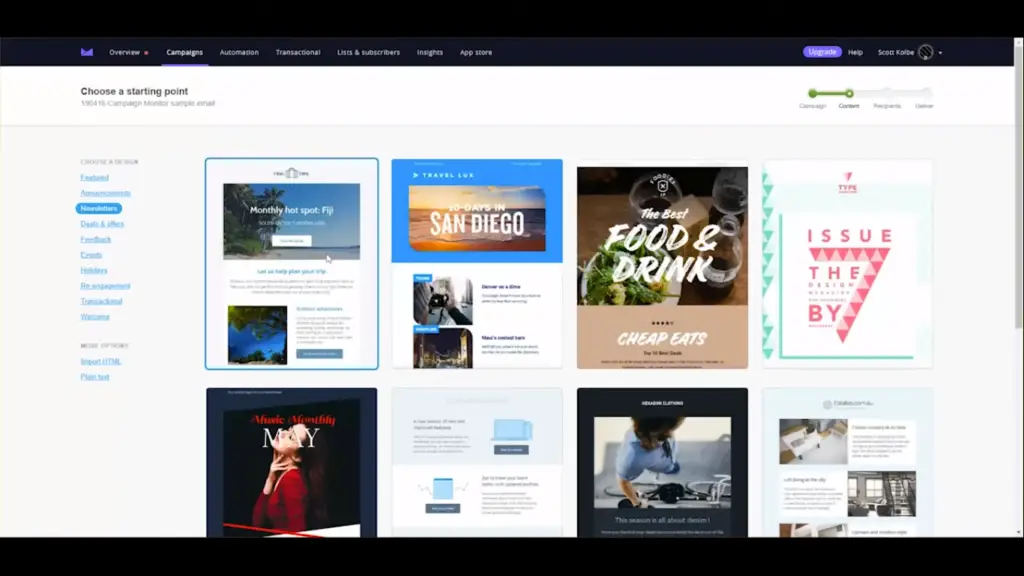 Campaign Monitor gives the best results through email marketing to improve your business. The drag-and-drop option makes this software simple to use. Get started with this software for free. Countdown timer helps to increase the urgency of your marketing service. Visual journey designer is available in this software to create more emails to keep your audience engaged. Use a detailed list and smart segments to improve your marketing to have personal contact with your audience. Send relevant emails related to the interest of individual users. Increase sales and have a long-term relationship with customers. Introduce yourself to new customers using signup forms. Get an aggregate view of your performance by using a full analytics suite.