Chrome is one of the popularly used browsers across the globe. It is very fast and incorporates all the essential features. Users feel very comfortable using the Chrome browser for faster and better results. There are multiple add-ons for Chrome that offers multiple features to users. These add-ons are referred to as Chrome extensions. These extensions are nothing but software tools. The only difference is there is no need to install these extensions as a desktop application. The following are the top ten best Chrome extensions with their functions.
1. LastPass:
LastPass is one of the most-used Chrome Extensions. This chrome extension tool is used to save and manage passwords securely. The LastPass tool is capable of generating strong passwords and creating any random password for every user account. The best feature of this tool is that generated passwords are secured from hacking. It incorporates the feature of cross-device syncing. The security offered is very high due to two-factor authentication. So, the LastPass tool is the most useful and highly-featured that keeps all user information safe and secure.
2. Evernote Web Clipper: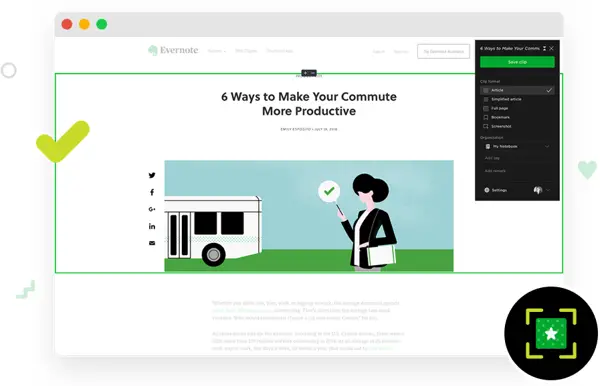 Evernote Web Clipper is another highly used Chrome Extension by many users. The main function of this tool is it allows users to capture images, full-length articles, and any other information in one place. It not only supports Chrome but also Safari, Internet Explorer, Firefox Mozilla, and Microsoft Edge. After installing this Chrome extension, users can save any content, image in an offline mode for future use. It also incorporates an annotation tool in it to highlight any important part of the note. Additionally, users can share saved notes with others.
3. Save to Pocket: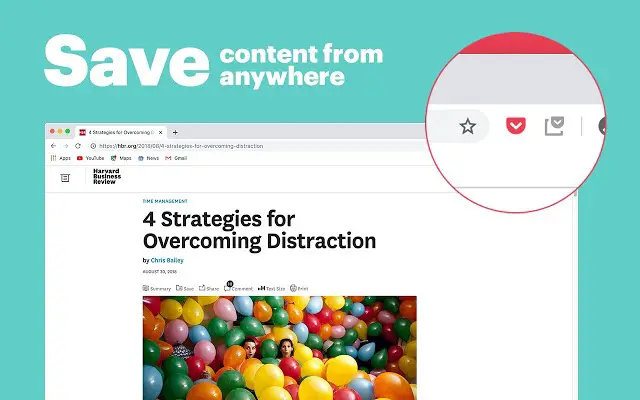 Another Chrome extension for saving important web pages is the Save to Pocket. Whenever the user reads web pages and desires to save it, this tool is the best to save. After saving any web page, this tool notifies users. Additionally, users are provided with a provision of adding tags, archives, undo save, viewing saved lists, and many others. There are two versions of this Chrome extension, free and premium. The premium version has more additional functions than the free version. This tool also supports saving any type of data from Twitter as well.
4. FoxClocks:

FoxClocks is yet another popularly used Chrome extension that has multiple advanced functions. It also supports working with Firefox Mozilla and Thunderbird. As its name suggests, this Chrome extension tool enables users to get time around the world. Also, it provides local time. This tool enables users to view the time of any country across the globe. It uses a small clock in the status bar to display the time. Additionally, users are offered a provision of choosing the desired time format from the format set. Users can also create their formats easily.
5. Tab Wrangler: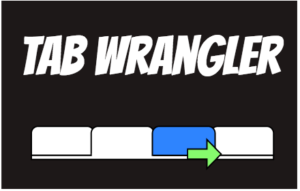 Tab Wrangler is a powerful Chrome extension, whose function is to automatically close the tabs of the Chrome that are not being used by the user. So, this extension tool of Chrome assists users to have their focus on the tab that they focus on. The features of this tool are highly robust. The Tab Wrangler offers the URLs and domain names of the sites that users never want to close automatically. Additionally, it has a Tab lock that allows you to lock the particular tab. These locked tabs will never close automatically.
6. Ghostery:

Another powerful Chrome extension for privacy is the Ghostery. The major and primary function of this Chrome extension is it blocks all advertisements, stops and prevents trackers, and increases the efficiency and speed of the websites. This Chrome extension tool has a built-in ad-blocking feature that blocks ads and removes clutter. There are trackers on websites. So, the Ghostery tool allows users to protect the website from trackers. Additionally, it is also capable of increasing the speed of loading the web pages and optimizes the page performance.
7. Adblock Plus:

Adblock Plus, as its name indicates, is a powerful Chrome extension that allows users to block advertisements occurring on the web pages. So, after installing this sturdy Chrome extension tool, users can get rid of unwanted and annoying advertisements. The features of this tool are preventing pop-ups, pre-roll, and mid-roll video ads on YouTube, and more importantly, it tracks and prevents malicious malware and spyware. As it prevents ads from the web pages, it increases the speed of loading web pages. Also, users can watch YouTube videos without any disturbance.
8. PushBullet:

Pushbullet is another fully-featured and powerful Chrome extension tool that connects devices of users. It is also compatible to work as an extension with the Firefox Mozilla browser. This tool is an all-in-one extension that has multiple advanced features. The features include sending messages from the keyboard, displays all WhatsApp messages, texts, phone calls, and other notifications, and many others. This powerful extension tool enables users to send links to any of his or her devices. Additionally, users can chat with friends and share any files.
9. Stylish:

Another open-source Chrome extension used widely is Stylish. The major function of this Chrome extension tool is to alter any website with a large set of color schemes and hundreds of beautiful and attractive themes. It also incorporates a set of backgrounds and skins for websites. It is one of the leading and powerful Chrome extension tools. Using this tool, users can customize background, color, skin, social media accounts, fonts, and many other elements of websites. Doing this will enhance the look of the website and grab the attention of millions of people. It has a built-in CSS stylish editor.
10. The Great Suspender:
The Great Suspender is yet another free and open-source chrome extension. The main function of this tool is to avoid Chrome crashes and reduce the use of system resources. Additionally, it closes all tabs that are not used by the user and frees the memory of the system. Doing this will increase the speed and performance of the tab that is in current use. Users can download this tool from the official Chrome Web Store. The advantages of using this tool are it boosts the performance of the web, easily suspends unused tabs, and records the history of suspended tabs.