10 Must-Have Apps for your Samsung Device
1. DU-Battery Saver & Fast Charge:
Samsung devices are notorious for weak battery lives. This free app, available on Google Play Store, ensures to double your battery life performance. You can extend your battery life with a single touch of a button. Various control features for power management like controlled use of mobile data, running apps, and brightness settings are also available. One-tap optimization was never easier.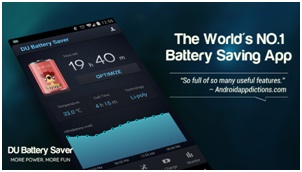 2. Avast Mobile Security and Antivirus:
If you are looking for a robust antivirus app to enable tension-free internet browsing, here is your app. It will regularly scan your device and secure your phone from all annoying malware, spyware or viruses as dangerous as Trojan. It will make sure you run safe downloads. It is as good as its Windows version.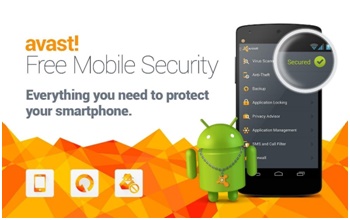 3. Clean Master:
Add this to your wish list today, if you aren't already using it. Some devices have this app preinstalled. It is a trustworthy malicious app killer, battery optimizer, and memory saver. If your device is slow, it will tell you which app is lagging and ask your permission before it kills the running process. It is a top-rated app of its kind.
4. Rock Clock:
It is a fun app. If you love sleeping and find it hard to get up every morning, Rock Clock is the best app for you. It will set your goals as a customized message and rock you out of sleep. Struggling to get up early for a jog, your cardio, your school project? Rock Clock is a cool choice, and it is free. I think we can safely conclude those conventional alarm clocks because this one works like magic.
5. Truecaller- Caller ID and Block:
Truecaller's main feature is to identify who is calling, even if the name is not saved in your contacts. It can also block unknown and unwanted calls. Now, the new dialer is smart too; you can see when your friends are free to chat. This app is a lifesaver and hence, a must have on your mobile.
6. Airbrush:
There are apps for taking selfies, and there are also photo editing apps. So, when you take a selfie in an app similar to Retrica, B612 or Candy Camera, you can easily edit the photo by selecting one of the many filters available. You can use a photo editing app like Picsart, Adobe Photoshop, etc., to give it a final touch. Airbrush will combine these two and give you the perfect selfie-taking experience. It provides you with the natural looking edit without over-doing it.
7. InShorts- News in 60 words:
The fast and busy schedule will make you compromise your newspaper time. But who needs the traditional methods when the little device in your pocket can provide you with all of it? It provides the latest and important news of the world in bits and pieces to keep you up-to-date.
8. ICE – In case of Emergency:
Emergency information will be stored and can be readily available in times of need. During medical emergencies, it can show your previous medications, tablets to be taken, nearest hospital contacts, etc. A few close favorite contacts will be stored. The best part is that it will be accessible from the lock screen. So, if you pass out, and someone is unable to unlock your phone, this app will come in handy.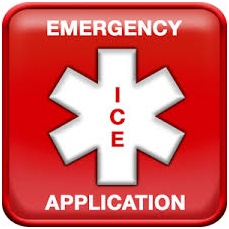 9. Shake Flashlight:
It is a simple app but can be very helpful. Most Samsung devices miss out on the pre-installed flashlight apps. Sometimes when you need the flashlight immediately, the app hangs or has too many options. This app will work as a minion from the movie Despicable Me (the way they light up on shaking). You just have to turn on the screen and start to shake your phone. Easy!
10. Offline English Dictionary:
When you know what you want to say but just cannot remember the word, or when you just cannot remember what a word means, all you have to do is type in the search bar. It is a must-have for those with a knack for writing. You cannot roam around with a pocket Oxford dictionary all the time.