Watching movies, images or anything visually bigger has inspired so many people around the world, and since the rise of good techs, there is this introduction of home theatres and projectors are in the peak of selling. Thus, let us brief into the top ten best projector brands.
1. GEMMY DELUXE INFLATABLE

Gemmy Deluxe is the best match for the evening party events. Even 100 to 200 individuals can watch within their height correctly and is suitable for displaying photo slide-shows during events. It is wide enough and rigid to fix and disconnect.
2. VIVO MOUNTABLE PS-M-084
The Vivo mountable has a black color backdrop and it will remove the light piercing into it. The four-sided solid borders are notable for they enhance the picture contrast perfectly.
3. BENQ TK800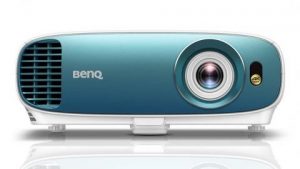 BenQ TK800 supports 4K screening, and it uses XPR technology. Its positive features are sharp 4K and HDR images, with big, bright, and colorful pictures. It even has excellent input for gaming. The only con is too much noise during the echo mode.
4. ELITE SCREEN SPECTRUM SERIES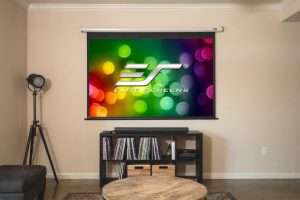 The Elite screen would be able to give the best theatre experience at home. The Elite screen has a feature of 180-degree viewing angle, so it provides the best home-theatre effect. Since it has a mildew-resistant, it is safer to use in outdoors with humid weathers.
5. JVC DLA-X5900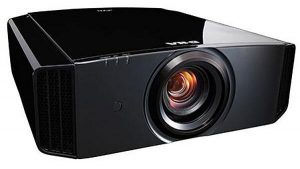 As JVC's D-ILA technology is best in the last ten years, it gives the best cinema screen effect. From this year they have added the HDR performance inside the projector, and they have the options for built-in games.
6. VISUAL APEX 132HD

Visual Apex screen is made up of UV protected material, which is safe for use in the daytime too. It can display 2-D and 3-D screens. They are not suitable for folding, thus restricting wrinkles while delivering and the picture image is perfect.
7. OPTOMA UHD65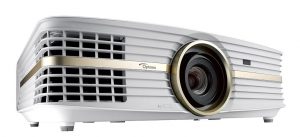 Optoma is an all-rounder projector which will support both 4K and HD picture. It contains a DLP projection system and gives sharp images in both bright lights and blackout conditions. Its pro features include the affordable price for 4K technology projector, with sharp and bright pictures.
8. ANTRA 16:9 PSF-150AG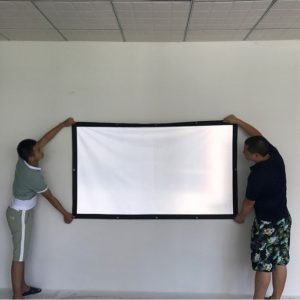 Since Antra contains contoured alloy, the projector can give a retro look to the screen. It has the best clarity for watching movies, with steel bars which are durable to fix and its reasonable price is fit for giving it as a gift for occasions.
9. JAEILPLM OS100 2-IN-1

Jaeilplm OS is a light-weight device which is tremble-free and is available for adjustment in four-legs. Thus one can attach the projector for whatever height, as per the need or choice. It even has additional equipment for raising the instrument for the whole hall size.
10. EPSON DUET 80-INCH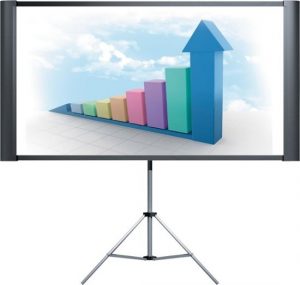 Epson can play for both business purpose and home theatre screens. One can adjust their projector size in normal 4:3 to widescreen size 16:9 without any effect to the picture or the images on the screen.