Backup software tools are the most commonly used applications. The backup software tool enables users to store any data, like files, folders, documents, software data, etc. safely into it. However, the backup software develops a duplicate file for future use. The files on the computer may get lost or corrupted due to various reasons. In such circumstances, backup files can be used. These software tools are available for personal as well a business use. Additionally, these applications can also compress the data files and folders to save space. The following are the top ten best backup software tools for Mac OS X, along with their characteristics.
1. Acronis True Image 2020: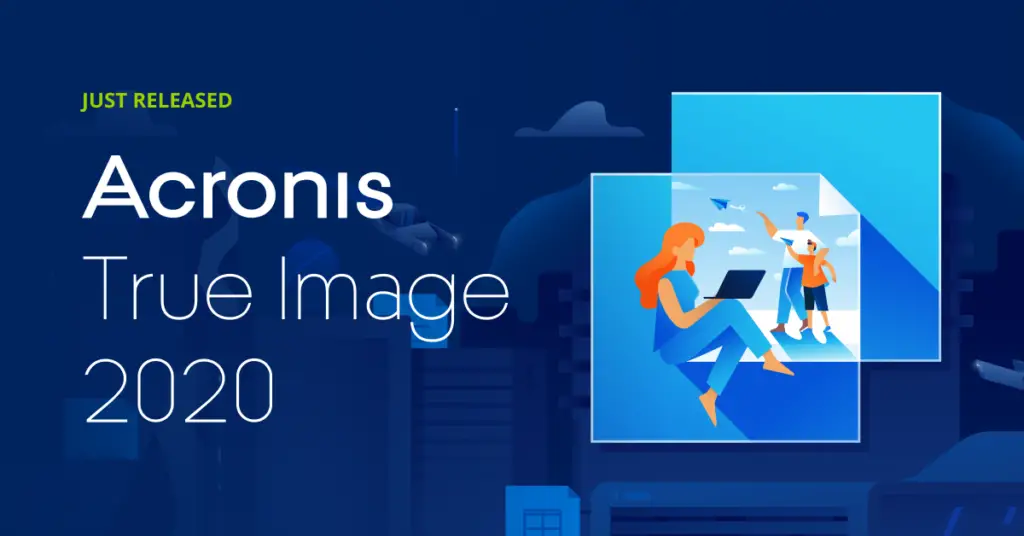 Acronis True Image 2020 is one of the best backup software tools for macOS operating systems. This software tool has an intuitive, simple, and easy to use user interface. Acronis True Image 2020 application enables users to keep protected every type of data, like photos, files, applications, systems, and everything on the device. It also acts as an anti-malware software tool. Additionally, this application is highly secure from all types of cyber threats. It protects data from damaging, threat, data loss due to disk failure, etc. It allows users to backup all files with a flexible interface. Additionally, it also includes disk cloning, acts as an all-in-one recovery drive, end-to-end encryption, etc.
2. Get Backup Pro: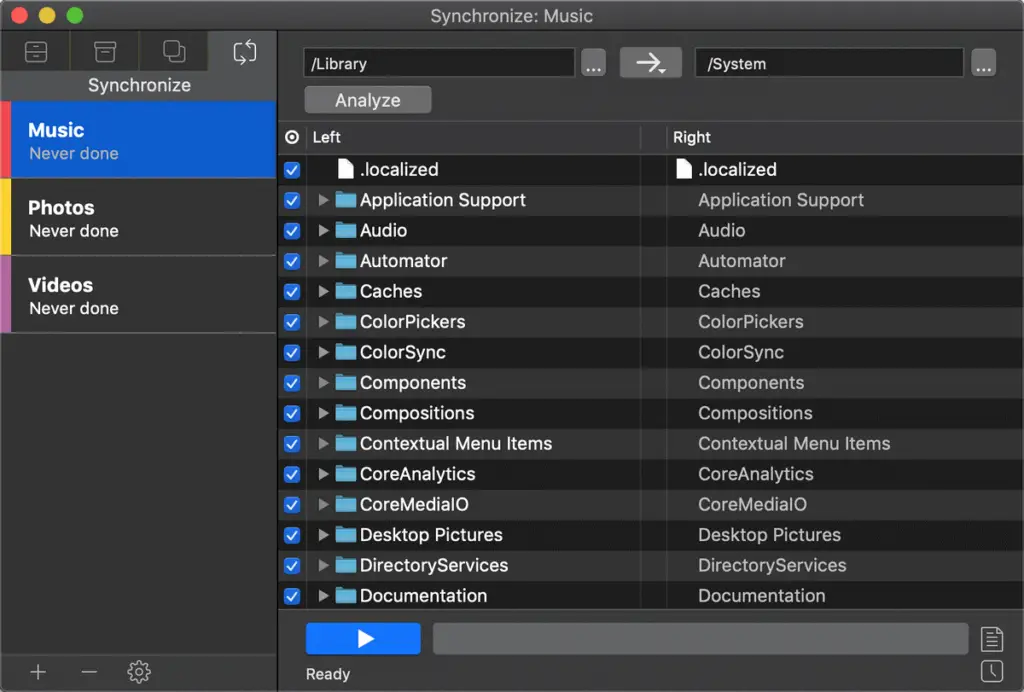 Get Backup Pro is yet another powerful and sturdy backup software tool. This software tool can also perform disk cloning, archiving, backing up any type of data, synchronizing folder, etc. Users can trust this application and rely completely on it. The Get Backup Pro software tool backs up data rapidly, creates bootable and encrypted backups, synchronizes folders fastly and efficiently. There is a compression tool incorporated in this application that reduces the size of the files that are backed up. In this version of the Get Backup, there is a two-way synchronization that enables users to maintain the files up-to-date in two different locations.
3. ChronoSync:

ChronoSync is one of the most-used and well-known software tools for backing up that data. It is specially designed for Mac OS X. The features encompassed in this application are highly robust. The features include cloud storage synchronization, backup, folder synchronization, standard backup, bootable backup, modifier assistance, automated scheduling, SmartScan technology, file validation tool, concurrent file copy, I/O throttling, progressive target scanning, extensive rule system, archiving deleted files, email and push notifications, high-performance file copying, and many other revolutionary features. It performs different types of synchronizations, like Mac to Mac, Mac to the cloud, Mac to iPhone, Mac to iPad, etc.
4. Backblaze:

BackBlaze is another cloud storage and backup software tool compatible with macOS operating systems. The main goal of developing this software is to handle business backups. The features incorporated in this application are scheduled, and automated backups, unlimited storage, continuous storage, hard drive restore program, full-disk backups, version storing, unlimited file types, unlimited file sizes, search backup, unlimited backup speeds, restore and access, and unlimited external drives. Users get many perks and advantages by using this application. It is easy to use, highly secure, and backups all types of data. It is a mobile-friendly software tool and can integrate with many other applications.
5. IDrive: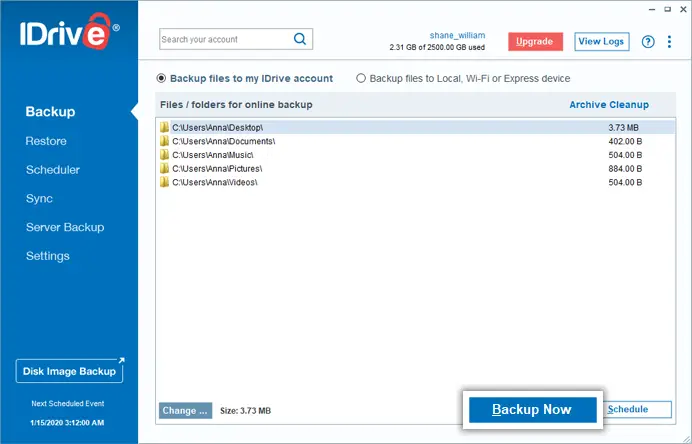 The IDrive software tool is one of the most popular backup applications. It is a cloud-based application that is compatible with Mac OS X, mobile devices, and PCs. The features of this application are highly powerful. It includes cloud backup, multiple device backup, social media backup, open or locked files backup, automated backup, mapped and external drives backup, remote computer backup, file and folder sharing, unlimited file access, backup logs, real-time file synchronization, and data encryption. It comes with three plans, Basics, IDrive Personal, and IDrive Business. The Basic version is free, the Personal version requires $69.50, and the Business version needs $99.50.
6. Carbonite Safe:

One of the well-known and sturdy applications for backup purposes is Carbonite Safe. It encompasses many advanced and revolutionary features in it. This software tool comes with three packages, Safe Core, Safe Power, and Safe Ultimate. The Safe Core package is available at $287.99 and provides the storage of 250GB. The Safe Powerpackage requires an amount of $799.99 to pay. It offers a storage space of 500GB. The last package, the Safe Ultimate, is available at $1299.99 and offers the storage space of 500GB. Additionally, users can buy extra storage packs. The storage pack of 100GB is available at $100.
7. Time Machine: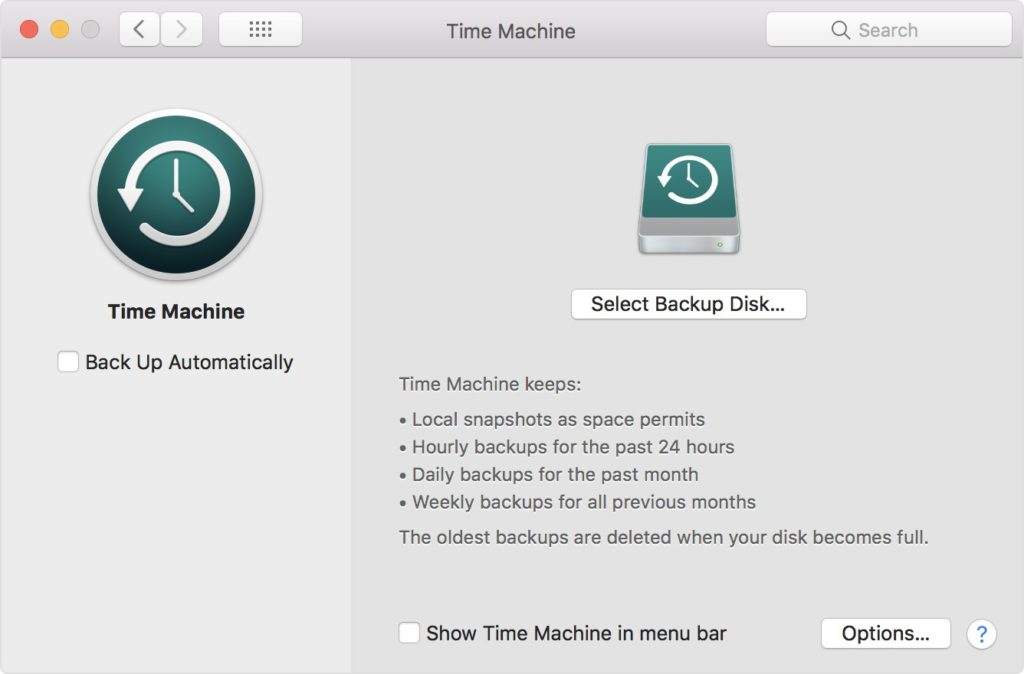 Time Machine is another backup software tool for Mac OS X. This software tool is developed by Apple Inc. The best part of this software tool is it backups the data every 24 hours. It also works with external hard drives. This application automatically backs up files, like applications, music, photos, emails, documents, and system files. Also, users can restore the desired data from the backup to the original file. Only a few steps are required to create backups with Time Machine. It offers a great experience to the users because of its interface. But, this software tool deletes the older data when the disk gets full.
8. SmartBackup: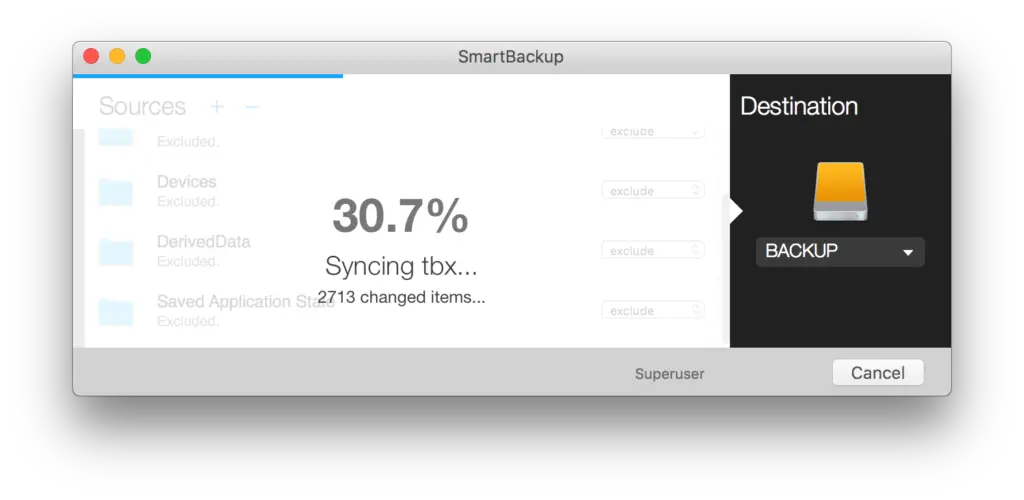 Another software tool for macOS operating systems for backup purposes is SmartBackup. It is one of the most lightweight software tools for Mac OS X. It enables users to backup multiple source items to the destination folder. All the backed up files can be restored easily to their original positions. Users can automate backup iCal, can use Spotlight Saved Searches, and many other features. It is one of the most trusted software tools and is subscribed to by more than 500,000 users. The version of 4.2. is newer and is available freely.
9. Right Backup: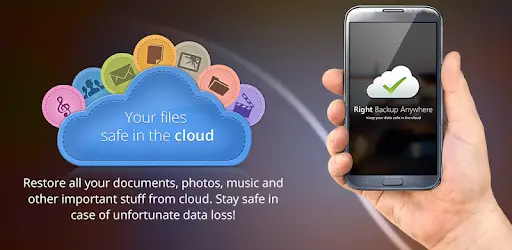 Right Backup is an online backup software tool, specially developed for macOS operating systems. The extraordinary feature incorporated is the Smart Restore option. This feature enables users to restore selected folders quickly and rapidly. Along with the Smart Restore option, it also encompasses the custom Restore option. This option allows users to restore files manually. It provides a provision of sharing files easily and smartly. Users can share documents, photos, music, and any other type of data. It is not only compatible to work with Mac OS X but also with Microsoft Windows operating systems. Additionally, it is a mobile-friendly software tool and supports Android and iOS mobile devices.
10. Crashplan:
Crashplan is an advanced and powerful software tool for backup purposes. It is compatible to install on macOS, Microsoft Windows, as well as Linux operating systems. The outstanding capability of this application is it permits users to use any type of file, any size of the file, and unlimited files. This software tool is best suited or industries, large-scale and medium-scale businesses, IT and data security departments, etc. The pricing plan for this application starts from $5 per month. The features include restoring and backing up files from anywhere, protecting every version of the file, and protecting critical data. It offers advanced encryption to users' data.