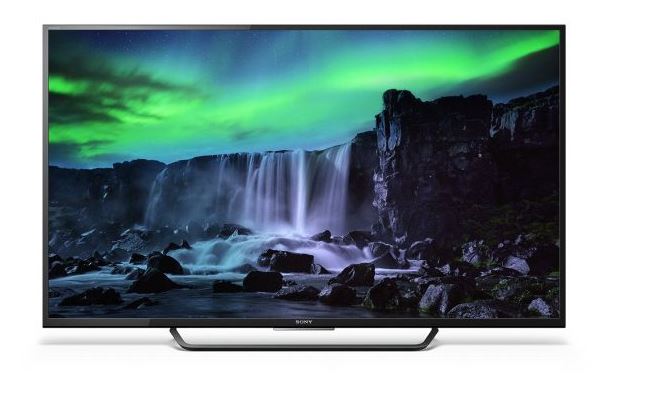 1. Sony Z9D
Sony is excellent when it comes to manufacturing TV. The Z9D is a 65 inch that proves this; it comes with more organize and 4K picture quality. It comes with a 3840x2160p resolution. One can control the backlight which creates deeper contrasts and produces a better shade of black. It comes with Android 6.0 OS, i.e., Marshmallow which makes it faster and reliable. It comes with four HDMI ports and three USB ports for its users to connect as much as devices they need to make a life-like experience. The TV comes at a price of Rs 5, 04,900.
2. LG Signature OLED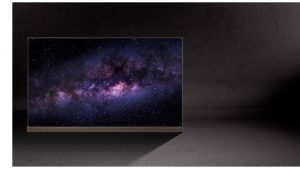 The LG Signature OLED is capable of defeating the top product of Sony with this 77-inch OLED masterpiece. It offers 3840×2160 pixel resolution. The initial prototype did not make it to the finals of Zero1 Awards due to issues of a burning of an image, but in the second one this issue got resolved became favorites.
It is the only TV in India which comes with 4K HDR display and Dolby Digital Sound. It supports 3D and comes with inbuilt Wi-Fi and Bluetooth wireless connection.
3. Sony X9350D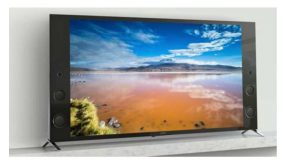 Just like many of the Samsung Television, this also comes with Android OS. This product majorly focuses on providing a fine audio output for its customers. The center of attraction for this is its audio and not the 4K HD display it offers. It comes with inbuilt speakers to give its users incredible experience.
The price of this is Rs 2, 84,900. It hit the market in 2016. The set received mixed reviews from its users, some appreciated the excellent sound it offers, and many found the picture quality not very convincing.
4. Sony 55X9300
This set is just like X9350D but without the inbuilt speakers. It is a 55-inch television with 3840×2160 resolution display. This device focuses on the amazing picture quality and the 4K display that the company offers with it.
The set is good and fascinating, the only con with this is the Android running on this device which makes it slow and affects the whole system. It supports Google Cast and Mirror screening. The device is great regarding picture quality and tends to offer crystal clear display.
5. Samsung 55KS9000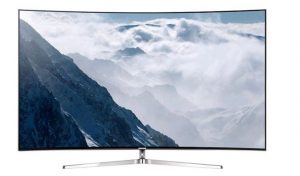 It is also one of the devices that support HDR (High Definition Resolution). It is a 55-inch curved screen with a resolution of 3840×2160. It comes with 4.1 channel surround sound and supports 3G, LTE, and VoLTE. This device costs Rs 2, 62, 500 but is worth every rupee. The television comes with Samsung's independent Tizen Operating System which is way faster and reliable than Android OS.
It makes the device more user-friendly and since its Samsung's OS, so one gets the updates sooner than everyone else. With such device, even the price doesn't matter much when the product looks so promising and tends to create its independent aura.
6. Panasonic DX802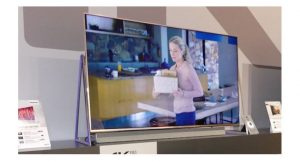 The 50 inch LED which does work for both HDR as well as 4K resolution. The product is affordable and cheap on all other television sets. It offers good and bright quality picture and comes with an external sound bar which makes it a good deal. It looks like a screen is hanging with two legs to support it, really fascinating.
7. Panasonic DX902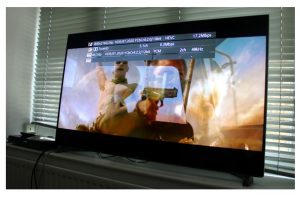 This 58 inch and 65 inch series of Panasonic already seems to own the market. It offers the fantastic 4K resolution. A new panel of LCD is coming with this TV, i.e., Honeycomb which helps to reduce the break of the backlight when a different area needs to be lighted up but it even doesn't solve the problem, and it fails to deliver 100% HDR quality to its users.
8. Philips 65PUS760
Philips seems to have the solution to almost every problem; it resolved the backlight issue that most of the company goes through. The device is Android powered and with the price tag it does gives excellent picture quality.
9. LG OLEDB6 series

It offers two in the sequence, one is the 55 inch and the other 65 inch; both the sets is brilliantly designed with immense picture quality and thin design. It is reasonable, promising and brings a new experience to its users.
10. Panasonic DX750 range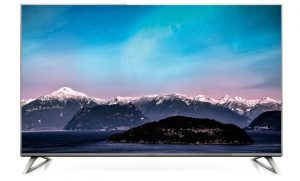 A very efficient smart TV with a sleek design and mind blowing picture quality delivering 4K resolution is impossible to find at this price.
The device offers brilliant sharpness, color contrast and excellent exposure which make it life-like. The product is good and is manufactured with the point of view of the user.