Have trouble rendering videos or playing the latest games? You may want to start hunting for a new graphics card. That's easier said than done, what with the huge selection of graphic cards out there. Worry not, however! Our guide will help you select one that will satisfy your needs.
So first things first, you need to understand what a graphics card is in the first place. Basically, a graphics card is a device that helps your computer to render visual graphics to the monitor. A graphics card looks like this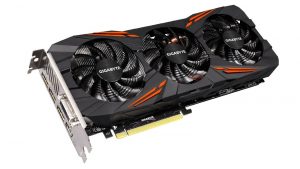 There are two types of graphics cards; a dedicated Graphics card and Integrated Graphics card. Let us discuss them.
INTEGRATED GRAPHICS CARD:
These graphics cards are usually built into your system along with your processor. These graphics cards cannot be removed or replaced. They use your computer's RAM as a primary memory. This might cause videos and games to lag if your system has low RAM. This type of graphics card is ideal If you are a casual user, i.e., you use your computer for casual jobs such as browsing the net or watching videos and listening to music since these tasks do not demand a lot of memory or visual details.  Most CPU's these days come equipped with integrated graphics. A very common example is Intel. Intel processors come along with integrated graphics.
DEDICATED GRAPHICS CARD:
Dedicated graphics cards are external cards that can be removed or replaced accordingly. They have their own RAM and use it as the primary memory instead of the system RAM. As a result, these cards use more power than an integrated card and have more heating.  If you are into intensive gaming, then these cards are for you. The only drawback to these types of cards is the heating up which shortens its lifespan, especially in laptops. NVIDIA and AMD are the largest competitors on dedicated graphics cards. Both companies have a large selection of graphics cards for each budget to select from.
So here are the steps you need to follow to find the best graphics card for your budget.
CHECK YOUR COMPUTER'S SPECIFICATION (RIG)
We cannot simply buy a graphic card and expect it to work with our rig. First, you need to check if your PC already comes with integrated graphics or not. If you still wish to go ahead with a dedicated graphics card, you need to check if your computer has a PCI slot. A PCI slot is an expansion slot through which the graphics card is attached. The motherboard of your computer needs to be compatible with a particular graphics card. The graphics cards come in different sizes too, and so you need to get one which will fit into your PCI slot.  Most modern PCI slots are PCI Express x16 slots. A modern PCI 3.0 graphics card should work with it since these slots are backward compatible.  If you are not sure how to check the version of your slot, you may want to contact your IT guy. If your computer was made in the past three years, there is no need to worry, however, if it is more than ten years old, you might want to save up for a new computer!
FIX YOUR BUDGET AND SET YOUR EXPECTATIONS
What do you want from your graphics card? Are you interested in serious gaming? Or do you want to be able just to play some games? Do you need to do graphics intensive work such as video editing or music composing? If you know the answers to these questions, then you can decide which graphics card you want to buy. Your budget also plays an important role in the kind of graphics card you buy. A budget of INR 10k will get you a decent entry-level NVIDIA graphics card which is sufficient for medium level gaming and video editing, whereas a budget above 20k will get you a top of the line graphics card which can be used for high-quality gaming.
However, price alone does not define the quality of a graphics card. For example, a top of the line graphics card may be excellent for resource intensive work such as video editing, but not enough for gaming. Similarly, a medium budget graphics card may be sufficient for gaming most games. Your monitor's resolution to help in this regard. Some graphics cards render games better with higher screen resolution.
Now let us discuss in brief about the two main competitors in dedicated graphics card sales; AMD and NVIDIA

PERFORMANCE AND COST
Okay, you are probably thinking that AMD is only for the budget conscious. Right? Wrong. While you may find that there are many AMD cards cheaper than NVidia's, you will also find that an equal number of them are the same price or more expensive than that of NVIDIA cards One thing AMD definitely loses out on however is horsepower.  High-end AMD cards tend to perform slower than NVIDIA cards although the difference isn't noticeable. Low to middle budget gamers tend to opt for NVIDIA cards but high-end gamers would find it difficult to choose between the two companies.
Given below are benchmark tests for both Performance and FPS (for gaming) that may help you decide (images are taken from a Quora answer by Jae Alexis Lee)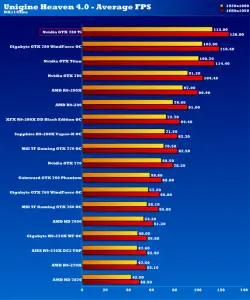 As we can see from the above images, NVIDIA clearly holds the upper hand in the high-end segment. The NVIDIA GTX 780 Titan leads in performance over AMD's R9-290X. The latter also lags behind the GTX 980 in terms of FPS performance.
BEST VALUE
In this case, AMD takes the cake. If you move on to higher priced cards, AMD does have better offerings especially if you are into gaming. AMD cards come with exclusive technologies that help improve the visual quality of games. While NVIDIA certainly hasn't shirked in this regard, AMD clearly has held the upper hand.  Both AMD and NVIDIA have excellent offerings, and you can't really claim that either one is better than the other. It all depends on what you expect from your graphics card.
BOTTOM LINE
Integrated Graphics cards are for casual users (browsing, watching videos) and dedicated graphics cards are for intensive users (Gaming, Video editing, etc.). AMD and NVIDIA offer great graphics cards. NVIDIA is more suitable for resource intensive tasks such as video editing, and AMD is more suited for gaming although high-end offerings by both companies are suitable for both tasks. However, if you are a hardcore gamer, you may want to go for NVIDIA as these cards perform better than AMD's cards at this range. The only drawback would be the heating up, but that can be overcome by getting more cooling fans.