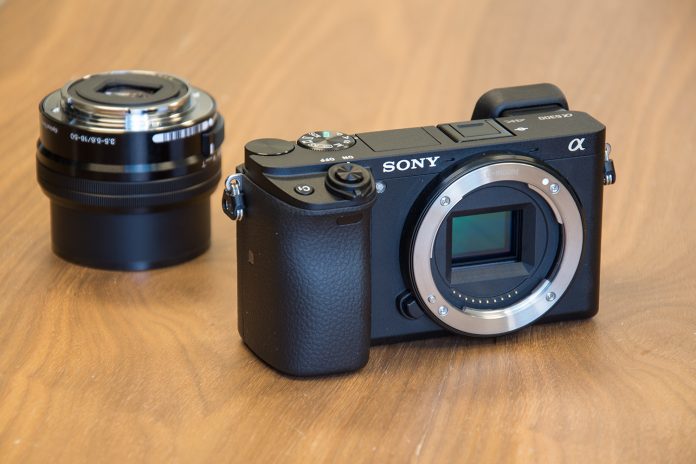 A6300 is an upgrade from its predecessor A6000 which is one of the best mirror less interchangeable lens camera available in the market. Being an upgrade, A6300 definitely comes with several improvements, like amazingly fast auto-focus and 4K video recording. Regarding design, it is similar to A6000 but now comes with a weatherproof magnesium alloy body which will not strain your arms as it weighs just 405 grams. Its body dimensions are 4.7×2.6×1.9 inches, which mean that it is compact as compared to DSLR like Nikon D7200. Sony has always been a major player in developing a wide range of camera lens- from 16-50 mm kit affordable lens to high-end G Master Series. The front of the camera has E-mount for camera lens along with a stereo mic, remote sensor, and an AF Assist lamp. The top face of the camera body has a pop-up flash, scroll wheel for camera adjustments, the main mode dial, on/off lever, a Custom button, and shutter. On the backside, you will find two important features of this camera: a 3-inch tilting LCD screen with 921.6K dots resolution and a 0.39-inch OLED electronic viewfinder. But the LCD screen is not a touch screen. On the rear side, you will find function buttons for quick access to the settings menu and a jog wheel, the four options of which include, ISO, Exposure, Burst Mode and display option. For video recording, there is a small red button present on the right edge. The camera offers tons of customization options which you can use to modify the settings according to your convenience. Not only this, the camera comes with a built-in Wi-Fi and NFC tag for pairing with Android devices. On the left-hand side of the camera, there is a speaker and USM and HDMI ports along with a jack for connecting a mic. The battery and SD card slot are present on the bottom side of the camera. The battery used is 350 shots per CIPA which is optimum for a one-day intense shooting.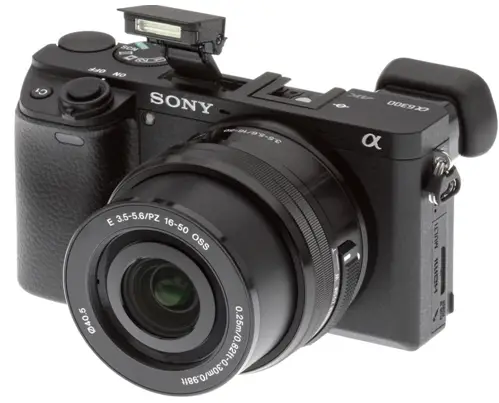 The complete package includes the camera, 16-50mm f/3.5-5.6 lens which is optically stabilized, a battery, a strap, a cap, an eyepiece cup and a USB cable. Sony's Capture One Express software can be downloaded for handling RAW files. Sony also gives a one-year warranty for the camera.
In terms of performance, the result definitely depends on the type of lens you are using, with the lenses in G Master Series giving one of the best photographs with rich and vibrant colors, even though they are expensive. For an intense shooting schedule, A6300 isn't the same as the A7 series of Sony but they are pretty decent and have their own strong points. A6300 does not come with the advanced image stabilization mechanics which is present in A7 cameras, so a tripod or a lens with built-in optical image stabilization will be required, especially in the case of video recording. But A6300 works great even without built-in image stabilization and gives amazing results.
Beside this, A6300 is embedded with a 24.2 megapixel APS-C sensor and Bionz X processor and is very fast and efficient which is due to the presence of a new design of copper wiring which leads to increased light sensitivity and enhanced speed. The 4D focusing technology which has 169 contrast-detection and 425 phase detection AF points is also present in this camera. Thanks to this 4D focusing and 11 frames per second burst mode, the camera gives a sharp result for fast moving objects. The camera's shutter speed varies from 30-1/4000th of a second which is the optimum choice for capturing fast moving actions like sports. Not only fast and efficient, A6300 is robust as well, with capturing 44 extra fine JPEGs or 21 RAW and JPEG images. The XAVC-S codec in the camera allows you to capture 4K as well as slow motion videos, thanks to high bitrate. For post-production work, you will also find time codes, S-Gamut/S-Log, and mic terminal as well. The native ISO of the camera is 100-25,600 which can be further expanded to 51,200.