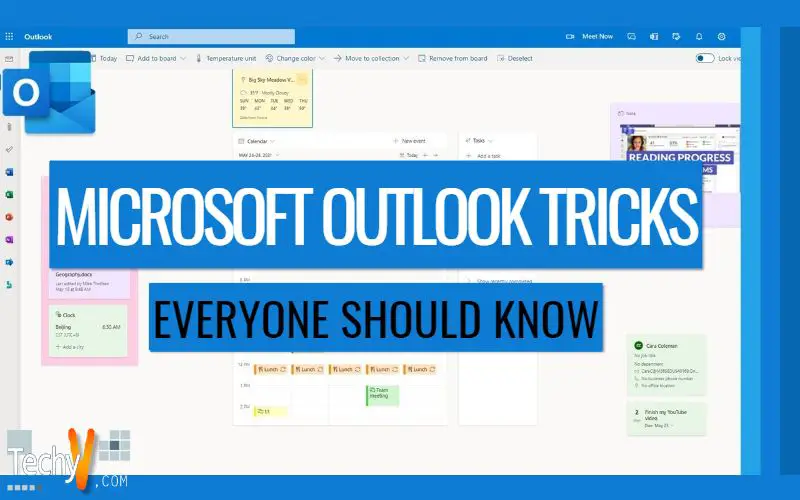 Those who are using the @outlook.com for their email addresses are using a desktop email client in reading their messages, but the most fundamental way to access the service is via the Outlook web app. However, there are more to the web app forms that most users probably didn't know. Scroll down below to learn them:
1. PayPal for Outlook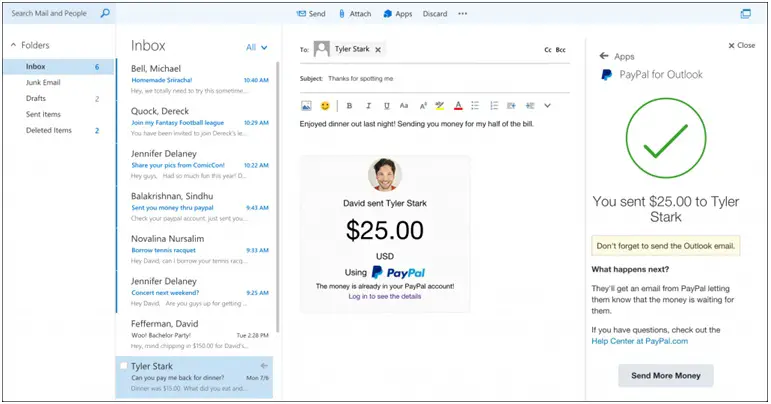 Recently, Microsoft has partnered with IFTT, Yelp, Wunderlist, and Evernote. They also start rolling out add-ins like Boomerang, Evernote, PayPal, and Uber.
PayPal, despite the number of competitors it has, it remains to be the most-used payment provider in the online world. In mid-2017, its service possessed more than 200-million active accounts and due to this, it remains to be the easiest way to send money worldwide without the hassle of going to the bank.
You just need to install the PayPal for Outlook add-in and you may start sending money the secure, safer, and easy way, directly from your email. You can open it through MS Outlook and send money from anyone in your Address Book or make payments when you're drafting an email. This feature is available in Outlook 2013 and for users who have mailboxes like Office 365 and Exchange 2013.
2. Change the Primary Alias
You may be familiar with aliases if you are an outlook.com user. Any user is allowed to make multiple @outlook.com email addresses, which are all available through a single login and inbox. Each address can also be used as a 'From' address. But did you know that you can actually change your primary address? You can also set up your account and your email aliases to log in to your Microsoft account.
To change the primary alias, login to your Outlook.com account and press the Gear icon on the top right portion of your profile image. Then simply navigate to Options> Accounts> Connected Accounts and then under the Email aliases, click the 'Manage or choose a primary alias' link. On the following screen, click the 'Make primary' link next to one of your Outlook.com aliases.
3. Sweep Your Emails
Outlook has a sweep feature, which you can use in deleting unwanted emails. If you are receiving promotional emails and their offers already expire, you may sweep to delete them all. You can also choose to delete the email messages from your social media accounts once a month. The sweep feature also allows you delete incoming email from a specific sender, delete old emails, and keep the latest email.
To use the sweep feature, simply locate the email from a particular sender that you wish to delete. Go to the Menu Bar and select the Sweep option.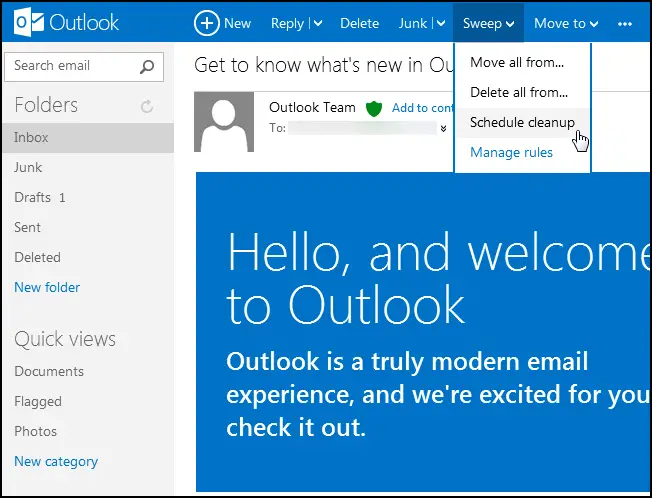 Select the option that will set how you wish to handle emails from the selected sender and then choose the Sweep option to perform the action.
4. Changing Themes
Similar to Gmail, the Outlook.com web apps also offers a variety of themes to customize the looks of your mailbox. To change the theme, simply navigate to Options> General> Change Theme.
There are many themes available and once you're done choosing your preferred theme, click the Save option on top of the page. Unfortunately, you cannot download or use third-party themes from the Office Store. Perhaps, this is something that Microsoft should start introducing.
5. Sharing Your Facebook Photos
Regardless of the privacy implications, there are still a lot of people who share every detail of their lives on Facebook through pictures. Outlook.com makes it easy to share your photos through email. To start the process, you need to connect your Outlook.com account to your Facebook account.
You can find the settings under the Storage accounts together with other services like Google Drive and OneDrive. To access it, go to Options> Mail> Attachment options> Storage Accounts. Click the Facebook link and just follow the on-screen instructions.