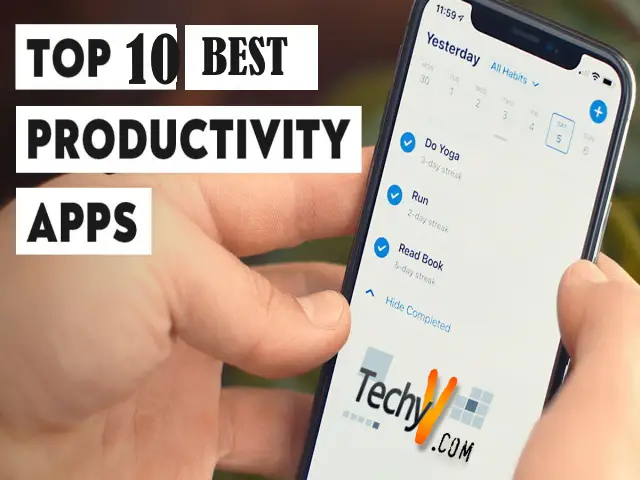 As the world is getting modernized with the advancement in technology, making our routine works easier and ensuring higher efficiency. Nowadays, everyone wants to complete their work with more speed, so everyone is concerned with productivity. Fortunately, productivity apps available on android, IOS devices has made it possible.
"Productivity apps" can be defined as an app that makes our task easier as we can get more work done in a less time period. So here is a list of top 10 best productivity apps that can make our works easier:
1.Todoist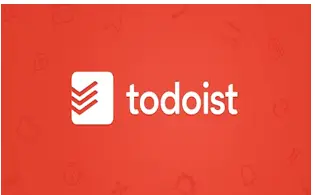 Todoist is considered to be one of the best productivity apps. This app is useful as it takes in into account each and everything and ensures that nothing is missed ie, it helps us to remember the deadliness for important things. As this app arranges different tasks to be done in chronological order, so you always know what to do next.
2. Word, Excel, PowerPoint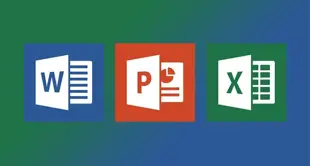 Microsoft office has always ensured desktop productivity, similarly the mobile version of these apps ensures productivity as the presence of these apps in smartphones allows you to view and edit files on your smartphones. You can download these apps individually also but recently, a new version was launched by Microsoft which, is a combination of these three.
3.One Password
As we set a lot of passwords for different things like we have different passwords for logging onto some website, for credit cards, debit cards, bank accounts, etc. So we waste a lot of time while recalling these passwords. One Password is one of the best productivity app as we need not remember passwords for each and everything. With this app we can have one password protecting our information. Although this app requires monthly subscription, users have an option to try this app for free for one month.
4. Just Press Record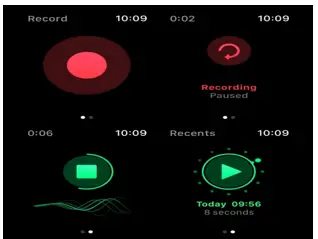 It is a mobile audio recorder app. It is an app which helps you to edit Audio and it can be edited easily by cutting out those parts which are not needed and transcriptions. Users can make correction in transcriptions. You can start, stop, pause and resume your recording with just a single tap. It is supported by over 30 languages irrespective of the language settings in your system. It is easier to find recordings as these are classified according to date and time.
5. Cloud app
This app is a communication tool which can help us out in saving about 56 hours a week. If you want to communicate with your friends or if you are using it for any other formal purpose, then this app has some amazing features like it's screenshots, webcam recordings which brings clarity towards what you intend to say.
6. Toggle
It is a time tracker app which one can go for. You can use this app on your phone, tablet, computer, so this app tracks the hours which you spend on doing different tasks. As soon as you complete a task a detailed report is provided by this app and through this app you can decide how to spend your time effectively and efficiently, making it more productive.
7. Hootsuite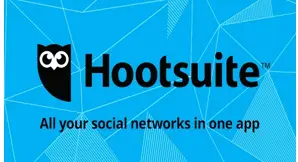 As we all know that nowadays, social media is acting as a game-changer for people involved in the business as now communicating with customers has become easier for firms because of social media. But, for that also they need to draft posts and respond to the comments of their customers.
There are productivity apps which can help us in making such tasks easier so one of the best examples of it is Hootsuite. This app helps the companies to update their respective social media accounts on Facebook, Twitter, Instagram, etc from the same page, so a user is not required to login to different platforms individually and then updating them.
8. Trello
Trello is another productivity app that is referred to as a project management app. This app can be very useful as users can break their projects into smaller parts referred as cards. Then cards can be further broken into columns. So as you keep on completing different tasks involved in the project, cards shift from one column to another.
9. Slack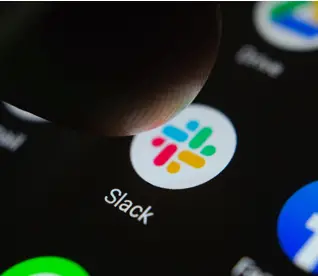 Slack is an app that is much more organized than a messaging app because through this, users can do more useful group messaging. Apart from it, users can form subgroups and have discussions based on different topics. This app puts a record of communication as you can search through old messages, files that were earlier shared.
10. Calendar app
The Calendar app is another great productivity app that helps us in making our routine task easier. Through this app, you can easily plan your day, week. Apart from it, users can set their meetings and, the best part of it is that it helps in avoiding overbookings by notifying if any other meeting is being scheduled at the same time.