As the world grows more digital, communication technology is assisting businesses in bridging barriers between teams and vendors. Having the correct conference room equipment can help improve cooperation between offices, streamline processes and increase productivity for telecommuters. However, video conferencing equipment can be challenging and unreliable, impeding communication.
1. Google Jamboard
Several smart choices are available for viewing material in conference rooms, which is necessary. The first is Jamboard, a Google product introduced in December 2016. The Jamboard is a 55-inch digital whiteboard with a stylus and a digital eraser for cloud-based collaboration. The Jamboard offers best-in-class touch reaction time, according to Google, along with wi-fi connectivity, an HD camera, and built-in speakers.
2. Microsoft Surface Hub
The all-in-one Microsoft Surface Hub solution, supports video conferencing and a digital whiteboard. Microsoft wants to replace outdated technology, such as the conference phone hub, web cameras, and old overhead projectors, which have, over time, been ridiculed and derided for their inefficient use.
3. LG OLED TV
The LG OLED TV, displayed at CES 2017, is tiny, coming in at just 0.1 inches thick. The TV may be mounted straight to the wall using magnetic brackets and comes in 65-inch and 77-inch sizes. According to Jason Hiner of TechRepublic, it might become a standard in conference rooms. The speaker bar with it has HDMI connections and connectivity choices for video conferencing.
4. Meeting Owl
Outside of connected boards, numerous conferencing solutions can aid in speeding up meetings. The Meeting Owl, an owl-shaped 360-degree video camera, is one such product. The Owl sits in the middle of a forum, turning to each speaker. Seeing each individual, rather than a fixed screen of the entire group, might make the session more conversational for those who call in.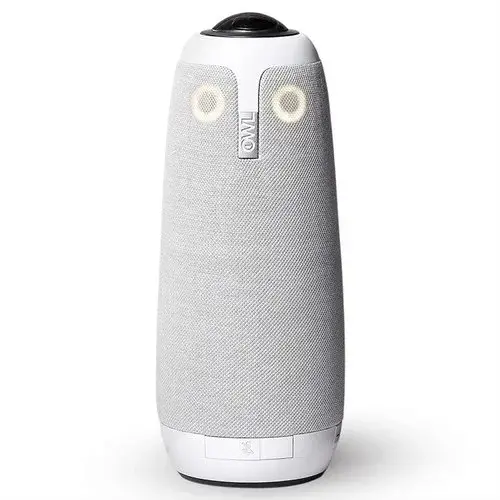 5. Alexa For Business
This enterprise-oriented voice assistant possesses several abilities that can help meetings run well. Alexa can locate an open conference room and control its equipment, including launching conference calls for attendees.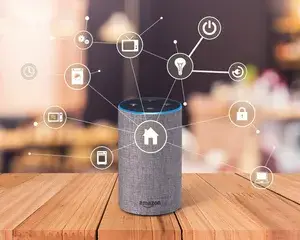 6. Smart Film
Intelligent windows with light-blocking capabilities can prevent the sun from shining on a screen during a conference or keep discussions more private. Glass Apps' Smart Film is an adhesive solution that can change the opacity of glass, whether inside panels or external windows. The film can be turned off when a meeting room is not used.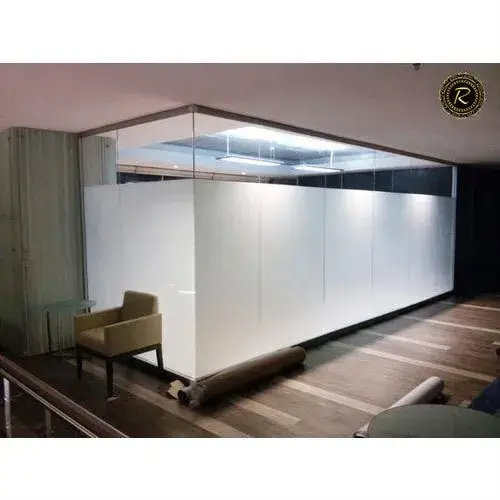 7. Logitech Spotlight Presentation Remote
It's often challenging to deliver the ideal pitch, but the Logitech Spotlight Presentation Remote makes things easier. With its basic style and new functions, this pointer allows you to highlight significant points in your speech.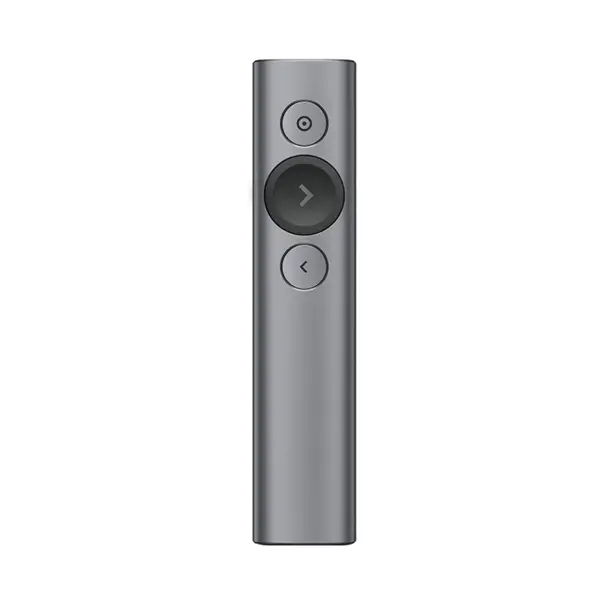 8. Writey Desk Dry Erase Desk
When you have the Writey Desk Dry Erase Desk, you will never forget your best ideas again. You may quickly scribble all your thoughts on the desk, which has a slick surface. It's ideal for scribbling down your next million-dollar idea or taking quick notes while on the phone. Indeed, it is the best thing that has happened to desks since chairs.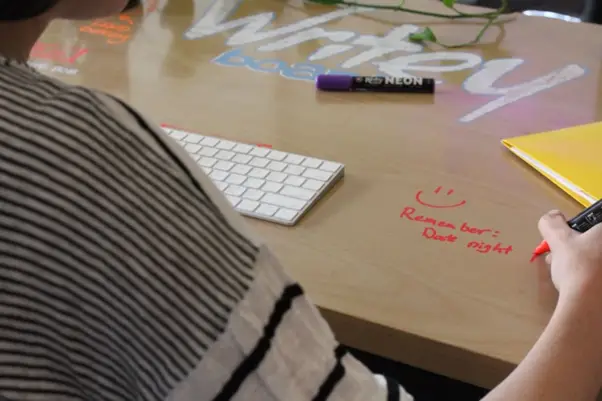 9. Portiko — Power Within Reach By Bluelounge
Portiko is a 6-foot extension cord that includes two outlets as well as two USB ports. Portiko, a 6-foot extension cord, was designed to increase the functionality of a single socket and operate as a hub. Two 110V outlets and two USB ports allow you to plug in two computers, an iPad, and a phone simultaneously.
10. HELLO Most Advanced Video Communication Device
HELLO turns any television into the ultimate cross-platform communication tool. It is a voice-controlled smart home or office gadget that you may use for video conferencing, wireless screen sharing, live broadcasting, security surveillance with motion detection, and other functions. Indeed, according to their most recent Kickstarter stretch goal update, HELLO will also support Microsoft Skype, Facebook Messenger, Google Hangouts, and Cisco WebEx.