Top 13 Google Products that Establish it as a Hardware Major
Google managed to stun its competitors by foraying into the hardware industry almost suddenly. Its transformation from a web-search  giant could be a reason of the stiff completion it gets from the likes of Facebook and Twitter, which occupy the profitable portions of the search pie.
Google has not only launched a series of hardware products but has also acquired the major mobile and tablet manufacturer, Motorola. Though the transformation provides Google with perse revenue sources, its hardware products are launched, with a view, to consolidate its core target, which is search.
It had built its Android OS for Smartphones, and almost all manufacturers like Sony, HTC, Samsung were using it as per their need. Then Google tied up with specific partners for manufacturing Google branded phones and tablets. These products include the Nexus range of, among others and are manufactured as per Google's  directions. This is a set of well researched and developed products capable of utilizing Android's full potential. Let us take a closer look at some of these:
1. Google Search Appliance – that are enterprise search appliances that are capable of the finding the specific information that a business needs from the huge amount of data stored across devices. The latest GSA 7.0 appliances has the capability to scan through a huge amount of data stored anywhere in the business- computers to  smartphones, and information  from web, social networking  etc can also be added. This can be used to scan through SharePoint content too. These appliances are equipped, with Google intelligence, to handle large and most accurate queries.
2. Motorola Mobility– Google acquired the  Motorola Mobility in Aug 2011, which was the independent cellular entity of Motorola. This was spun off from the parent company only a few months prior to the merger. This merger was a strategic decision for Google as it strengthened its patent portfolio to back its Android OS and products.
3. G 1 & Nexus One– Also known as HTC Passion, was Google's flagship smartphone, manufactured by HTC. This was launched in 2010 and uses the Android Open Source platform and is sold SIM unlocked( or not restricted to a single network provider). Apple had filed a patent lawsuit against HTC, which was settled in 2012.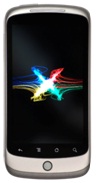 4. Nexus S – This Google smartphone was manufactured by Samsung and was launched in 2010. This was the first to use Android Gingerbread OS and first to support NFC (near field communication). This is available in four variations to attract different markets. It received great reviews and was viewed to offer a serious competition to Apple.
5. Galaxy Nexus – was launched next in 2011, again a collaboration between Google and Samsung. It is considered to be the third generation of Google phones and offers a high definition SuperAmoled display and improved features. It is the first device that uses the Android 4.0 Ice Cream Sandwich and supports Google Wallet.
6. Nexus Q – was introduced by Google as a media-streaming entertainment device, which uses Android 4.0 and integrates with Google Play, so all content is sourced from the internet and not stored in the device. The spherical device was to be launched in 2012, but after  it receive a lot of d criticism  that it had too few features to justify its price, it was unofficially dropped from the Google portfolio in October 2012, and made to the list of the Top 10 "fails" of the year.
7. Nexus 4 – This is the 4th generation google Smart phones and is codenamed Mako. This device has been manufactured by LG. This used Android 4.2 Jellybean OS. This received positive acceptance since its commercial launch in Nov 2012, but its low stocks proved detrimental towards its success.
8. Nexus 7 – is the first tablet of the Nexus series,  launched by Google in partnership with Asus in mid-2012. It is positioned as an entertainment device, integrated with Google Play, and is useful for accessing e-books, movies, music, games and TV shows. This uses Android 4.1  operating system, also called "Jelly Bean." This device competes with the likes of  Nook, Kindle, Ipad Mini.
9. Nexus 10 – This tablet manufactured in collaboration with Samsung is the 2nd tablet in the Nexus series to be launched by Google. Nexus 10, launched in November 2012, had the highest resolution display and uses Android Jelly Bean OS. This is available in 16 GB and 32 GB options and was quickly sold out. This has the feature- "shareable logins", that lets each user can use separate google id to log in to the device.
10. Chromebook – This is a PC/ Laptop that uses Google Chrome OS. These devices are meant to be used when connected to internet and support web based applications. The first Chromebooks were manufactured by Acer & Samsung in 2011. It is said to be the most successful Linux system till date. These netbooks are very reasonably priced, which adds to it popularity.
11. Chromebox – This is the desktop version of the Chromebook and the first Chromebox to be launched by Google in 2012 is manufactured by Samsung. Though both Chromebooks and Chromeboxes have received positive reviews, its long term hold in the market is yet to be ascertained.
12. Google Glass –  Google announced its experimental project on wearable computing device, which has excited the tech-enthusiasts worldwide. This gizmo beams images onto the peripheral vision to minimize distractions.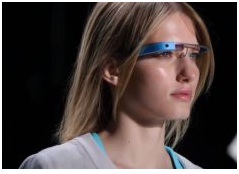 13. Google servers – Google also designs the servers it uses in its data centers, to meet the energy efficiency and environmental safety standards, along with the sophistication  they need to support the world's largest web-search company.
Google's aggressive foray into the hardware arena, has woken up its competitors already, if not completely shaken them