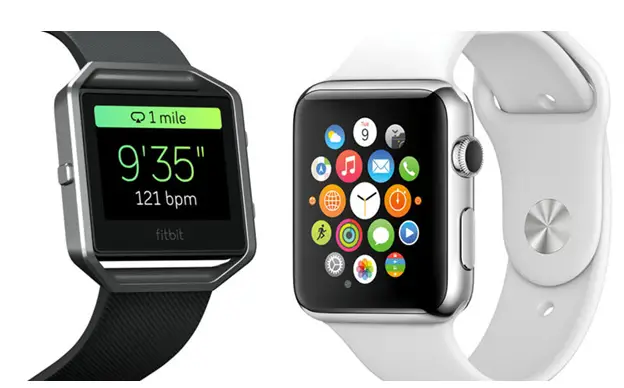 People always want new stuff to use that may be gadgets, technologies, equipment, work. They want it to be unique, unusual, not as the previous one and with some extra features added up. There are many gadgets we welcome daily such as PC s, mobiles, watches, smart phones, etc. Today here we are going to discuss about one of the gadgets trending in 2016. It is a smart watch.
A Blaze smart watch which was introduced by Fitbit has gained public attention very much and considered it as the competitor of Apple watch. It offers today's leading and impressive features such as a touch-screen, color, a battery that lasts for five days, notifications, fitness tracker. The main reason of it is being hyped, but it is cheaper and available at $150.Among all the gadgets of Fitbit, this is considered to be the most stylish one. If you get bored with the band, you can always change it with other metal or leather bands.
Not only being hyped, it is also being blamed for some of its features. As Fitbit is related to the fitness gadgets, equipment, people say that Blaze is more of a fitness first device than a smart watch in a conventional sense. It performs all the tasks as Surge fitness band produced by Fitbit, but this is more stylish and has a better interface. It is designed with the motto to provide all the features of the smart watch, and it does satisfy some of them. But if you compare this watch to Apple or Android smart watches, you will find there are some features missing here in this gadget and need more improvements. But, still because of its low prize it has gained its market value among the people.
Here are some of the advantages and disadvantages listed below :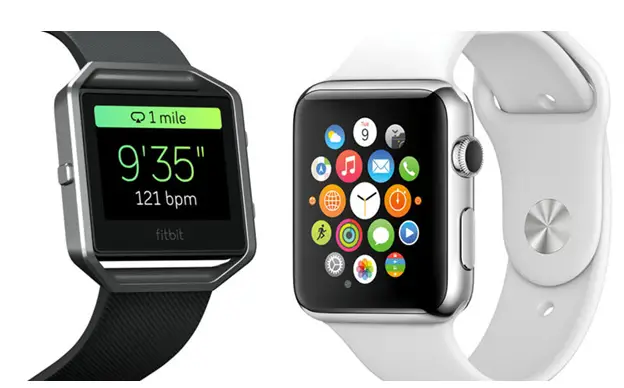 Pros 
• Interchangeable bands- You can change the band of the watch to the leather one or to a metal one whenever you get bored with the old one
• Good fitness-It tracks your fitness program in a healthier way
• Excellent battery life- The battery lasts for five days continuously.
Cons
• Feels cheap- As much smartwatch features are not provided in it, as other watches does, it is more of a fitness watch
• They have not worked more on its user interface and appearance.
As there are many gadgets being released on a daily basis, care should be taken to design it uniquely from other gadgets
But if you are a fitness freak and want to have a count on your daily health and fitness programs this gadget is made mainly for you. It follows the tradition and customs of Fitbit and provides improved and enhanced the quality of fitness trackers. But as it is made as a smart watch, it is necessary to have attractive user interface design, but it has a design which is not at all acceptable in this market. This is good for a daily wear but not for party wear.