In today's world, everyone loves his/her mobile phone as they treat as that part of their life which could not be separated from them. But the use of some gadgets will increase their love towards their mobile. Let's have a look at some of the gadgets-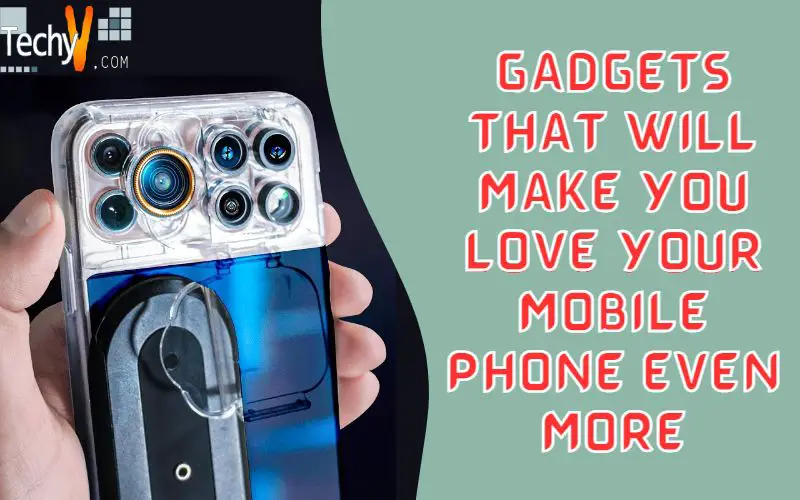 VR PLAYER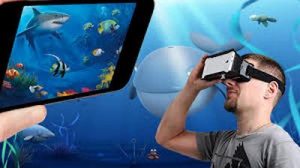 VR headset is a head-mounted device which provides the experience of virtual reality to the wearer. It is generally used in playing 3D games, and it will make you feel that you are in the gaming world. You can experience the virtual reality easily by inserting your mobile phone into this device. When watching you will feel like you are present in that world that world which is present in the movie.
EARPHONE/HEADPHONE SPLITTER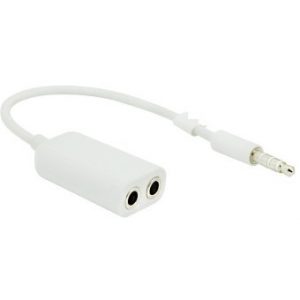 Imagine you and your friend wants to watch a video on a laptop but the volume of video is not enough high to listen from the speaker of laptop so, you need an earphone, but at a time only one of you can listen but in this case if you use earphone splitter both of you can pay attention at the same time. Hence, Earphone/headphone splitter is kind of device which through which you can connect more than one headphone or earphone to a single jack.
LAZY BED MOBILE HOLDER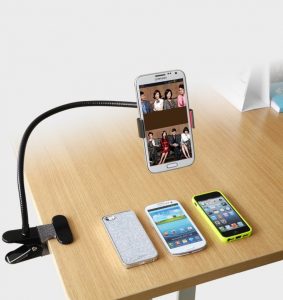 Sometimes you want to watch a video on your mobile while you are lying or you can say you are too lazy to hold your mobile in your hand; what will you do in such condition, you can hold the phone, but you may feel uncomfortable but don't worry there is a solution for that problem; a stand known as lazy bed mobile holder which consist of a adjustable clip which you can adjust according to the size of your mobile phone. This will help you a lot when you feel lazy.
MINI BLUETOOTH HEADSET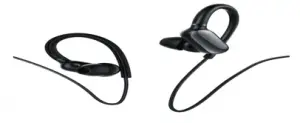 Suppose a condition where you are driving a car or riding a bike, suddenly your phone starts ringing and you are having a very urgent call; what will you do? You must stop the car or bike at a roadside and receive the call. This will waste your time if you are getting late for your destination. So to solve this problem technologists have made a device which is known as "mini Bluetooth headset".
This device is connected to your mobile phone through Bluetooth and you can wear it as neckband earphones; when the phone rings you will be able to listen to it in your Bluetooth earphones and you can easily receive the call simply by clicking the button on the mini Bluetooth headset. This headset also has one more advantage; you can also listen to songs in them without using the wired earphones.
PENDRIVE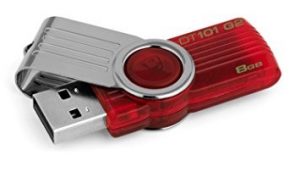 Many people have found of having movies collection they want to keep all the latest movies with them they always want to increase their collection; not only movies others things also can be there which need to be stored but everyone's phone doesn't have that much storage, so to make your mobile phone never out of storage you can use a Pen-drive to store your important data in it and you can connect it to your phone using OTG cable and access your data.
BLUETOOTH ENABLED GLOVES
According to a survey, on an average everyone who has a mobile check his mobile in every 4 minutes 30 seconds and we can also observe this in our daily life. But if someone goes in hilly areas and snowy mountains for holidays; what he/she will do their how he/she will operate the mobile, let me tell you the solution to this problem, this can be solved Bluetooth enabled gloves through which you can operate your mobile through Bluetooth connectivity to the gloves.
CONCLUSION
We have described only a few gadgets that can make you love your mobile more but there are many other more such as wall charger, universal charger, smart ring, OTG cable, adjustable tripod etc. which are very useful in daily life.