Do you like science-fiction? Be it books or a movie all sci-fi content is known for its technologies and gadgets that are inspiring to read and watch. We humans would have wished to have one such device in real life. To this end, we are about to know about the top 10 sci-fi techs that we wish to exist.
1. FLOW BY PLUME: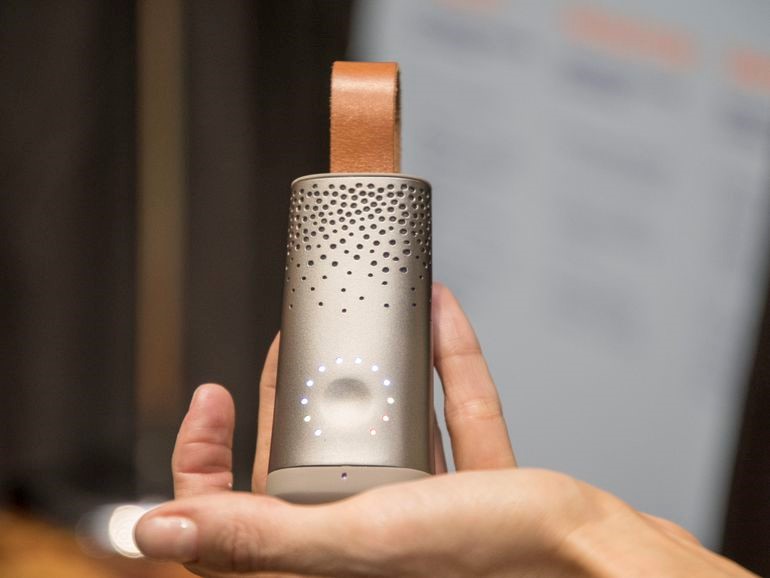 Flow by Plume is a wearable mobile accessory device that tracks the level of pollution in the air. It has an LED interface that provides air quality alerts. It will trace humidity, ozone, temperature, and nitrogen dioxide ranges. Flow guides the user for fewer pollution areas. You can attach this device with your backpack or clothing through its strap. The gadget is ideal for people who live in high pollution areas.
2. POWER VISION POWER RAY:

Power Vision Power Ray is an underwater drone that goes up to 30 meters in depth. Power Ray's Fish Finder Sonar will detect fishes that are present in the 40-meter level. The blue light will indicate for catching a fish. The VR goggle allows you to move the drone around with your head. Power Vision even captures and streams 4K videos to your phone.
3. LEGO BOOST:

Lego Boost is ideal for children who are 7+ years. You can program Lego to roll, walk, flash, and noise. The gadget offers kids to learn logical and computer programming skills. The device works by connecting it to a tablet or Smartphone through its app.
4. PAPER THIN OLED DISPLAY:

The OLED display, which is 18 inches in the display, is as thin as a paper and is a creation from LG. With its high flexibility, it even rolls like a paper. The resolution clarity of the OLED screen is 1200*810 PPI.
5. EHANG 184:

EHang 184 is an autonomous passenger drone that flies about 11,800 feet in height. EHang holds 220 pounds, and with its electrical battery, it can fly up to 30-40 miles. The drone's control center manages all the passenger needs. It is additionally designed to sit right in a parking place. In the future, it may give services such as Uber cars for passengers to move from one place to another.
6. VOICE-CONTROLLED FRIDGE:

Voice-Controlled Fridge works by the support of Amazon's Alexa. The 73.7 cms touch screen displays things inside your fridge and warns if something is nearing expiry date. The panoramic camera shows things even when you are away from home. The fridge also buys goods and plays music according to your voice command. Voice-Controlled Fridge will even remind you about the birthdays and anniversaries of your relatives and friends.
7. NUMI SMART TOILET: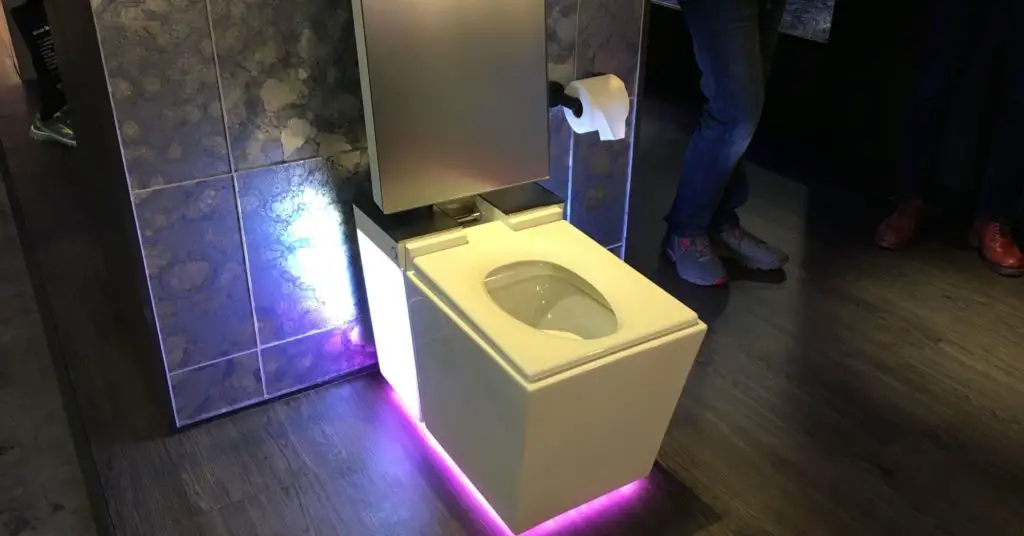 Numi intelligent smart toilet opens and closes automatically. A customizable bidet is available, and its touch screen remote allows controlling the lavatory for different users. It includes an air dryer, foot warmer, heated seat, and deodorizer. The integrated speakers of Numi will even play your favorite music.
8. ROBIRD:

Robird is a drone designed for scaring birds to fly away on the spot. It works in airports and farms to land a flight safely, where birds eat seeds and crops. The drone can mimic as a raptor to scare away other birds when required. The device flies using its flapping wings and has two tail fins.
9. HAIRE UBOT: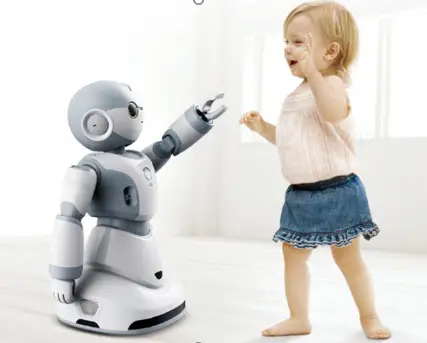 Haire Ubot is a small robot that helps is useful for household works. Haire acts as the best companion for elderly people and as a playmate for children. It controls all the home devices such as lights, fans, heaters, and washing machines. It even detects water, gas, electrical leakages, and identifies fire accidents accurately. The audio and visual feed is useful for alerting when strangers meet the house's owner.
10. SPEAKERLESS TV:

The A1E Bravia Speakerless TV is from Sony, where the speakers are integrated directly with the TV, and its sound comes through vibrations. Speakerless TV has a 4K HDR OLED screen. Even if a scene is dark, its X1-Extreme processing will show images clearly.