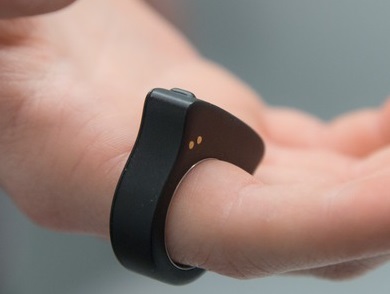 First of all, Nod is essentially a device that permits the user in controlling their devices with just a simple gesture. This way, they can control their SmartTV, PC, Thermostat and many other smart technology-related devices. There is no need to utilize the mouse or the keyboard, users will just need to wave their hands to access their PCs when they have Nod. Also, it could be used as a security device. Users can set their devices such as computers, tablets and Smarphones to recognize their gestures through the Nod from logging in. It is quite remarkable. It is waterproof to up to 5 atmospheres, comprising with IP68 dust and water security, with black plastic casing and a battery that last for at least one day based on the amount of use, through its holding case. However, users will need to bring the holding case wherever you are since the Nod needs to be on and can be charged through this case. This ring can be used in typing and browsing the web, answer a call and play games with a tablet. Users can even take their selfies with their Smartphones through this ring and control their smart TV.
 The Smart Ring costs $150 and it is wearable in their fingers as a control device. It is a Bluetooth-enabled gesture controller in which you can connect to your Smart devices. However, if the device is not Bluetooth-capable, users can be able to connect the Smart Ring to their devices through Wi-Fi. There is also no need to worry as this ring is available in various sizes, so it can fit for both men and women.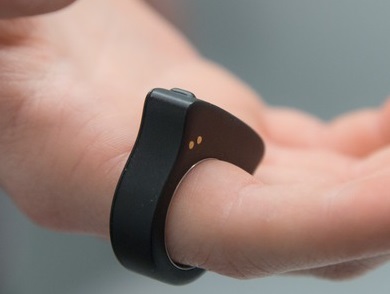 The flat exterior part of the ring, which points inwards near the user's palm when worn, has a small capacitive touch panel. This can be programmed with various functions such as turning the volume up and down and more. Other functions are controllable based on your device (iOS or Android based device). The inside contains 2 Cortex M3 processors, an array of sensors and axis accelerometer.
This is similar to the LeapMotion, only it is smaller and wireless capable. Smart Nod's Ring is a Bluetooth scatternet-based device. This simply means that it can successfully connect to various devices at the same time. As of this time, it needs manual switching in the device through gesture. There is a smart variation in gestures through multiple devices. So, there is no need to tell the Smart Nod Ring if you want to control the Nest thermostats, the ring will recognize the user's gesture and it knows what to connect to.
Mobile phones, Tablets, Watches, Smart TV, PCs, Google Glass are some of the devices that Nod can interact. The main goal of the Nod technology is to remove the ancient ways of interacting with the home technology, according to Anush Elangovan, the CEO of Nod Labs. By associating the Bluetooth SoC and the Trellis application, they will give a spontaneous ways for consumers on controlling their TV and video content through a set-top box and all other home devices such as alarms and more.
This latest concept is pretty interesting and truly remarkable, but the question is, will it really dominates the entire Bluetooth devices? Or will just add additional hypothetical UI for the consumers? Will bigger companies go for something new and something smaller since most of them are looking forward on the latest Smartwaches, Smartbands and more. It's really hard to tell if this new Nod's ring will dominate the Bluetooth world. One thing is for sure, this ring will soon break through.
The Smart Nod Ring is available for pre-order now and will begin shipping the ring sometime this fall.