Selfie Stick
Selfie sticks are life savers, especially for the travel freaks! Take amazing selfies- in your beautiful backgrounds without compromising the size of backgrounds appearing in the picture. Selfie sticks are also incredibly useful while clicking group pictures. This accessory also keeps us safe from the risk of dropping our phone while clicking pictures. No doubt it had to be #1 on the list, right?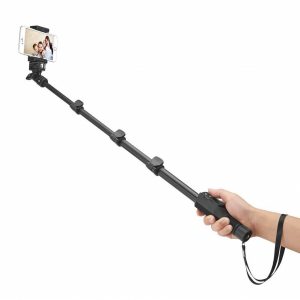 Power Bank
A good power bank is your best friend. Sometimes you are just in such a hurry, charging up your phone is not an option. Half the passes when you realize you have just 10% battery left! This is where power banks come in handy. You can charge your phone anywhere, anytime.
A 10,000 MHz power bank will allow you to charge your phone up to three-four times without having to recharge the power bank. Investing in one seems like a good idea.
Case
Phone covers are essential to the well-being of your device! Covers protect your phone from scratches, damages, direct sunlight and other shocks and bumps. Some water-proof varieties also shield your device from water. To add brownie points, it also makes your device look stylish.
Dust Plug
Dust plugs are uncommon currently in the market, but we could not emphasize more on the importance of dust plugs! This little accessory can go a long way in keeping your audio jack healthy, clean and functioning.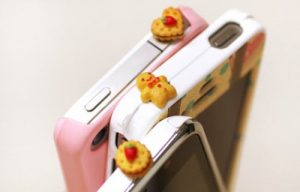 Smartphone Camera Lens
Additional lenses work wonders for photography. This accessory allows you to take phenomenal photographs of your subjects. Various variants are available, although the most common one is the clip-on lens, which can be manually clipped on the body of your smartphone, aligned with your device's camera to click pictures.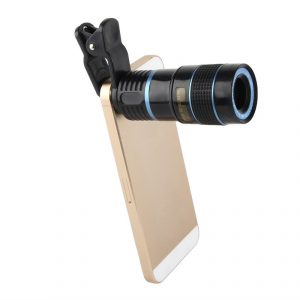 Smartphone Tripod
Tripods are a must for those who like to click photographs/Vlog/record videos or video diaries. They help in stabilization and noise-free file. Using tripods, you can also take self-shots with the help of timers.
Tripods can be bought for as cheap as 250-350 bucks from the local markets. These also, are available in various variants and colors.
Smartphone Lighting
Your inner selfie buff will love this accessory. Using these lights, you can take great selfies, even if there are little or no lights around you. These can be manually connected to the smartphone and using power from the device; they light up.
Headphones With Mic
Music is like medicine to the soul! A good set of headphones/earplugs is a must-have for any smartphone user. Also, make sure your accessory has a mic in it as well so that you can easily make calls and voice commands as well while using it.
Bluetooth/Aux Speakers
Speakers are a delight for the music buffs out there. A small set of easy to carry speakers make a great companion. Be it your college, office, park or a party, you can use them anywhere, anytime!
Tempered Glass/ Screen Guard
Tempered glass or screen guards save your screen from direct and indirect damages. Such damages, if happen can be very expensive to repair.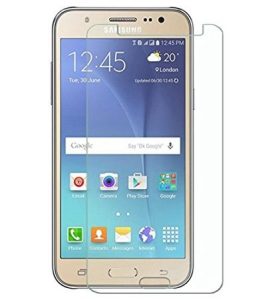 It's better to invest in a good quality screen guard which will protect your device's display from any accidental damage.