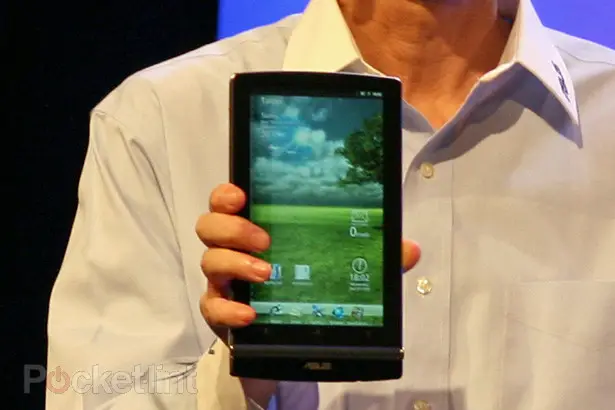 Asus Launches Memo Eee pad Tablet on Android 3.0 V
Asus has recently launched a new series of tablets with Android operating system 3.0. It is offering four new products. Among which is, Eee Pad Memo. The other includes: The Eee Pad Transformer, Eee Pad Slider, Eee Slate EP121.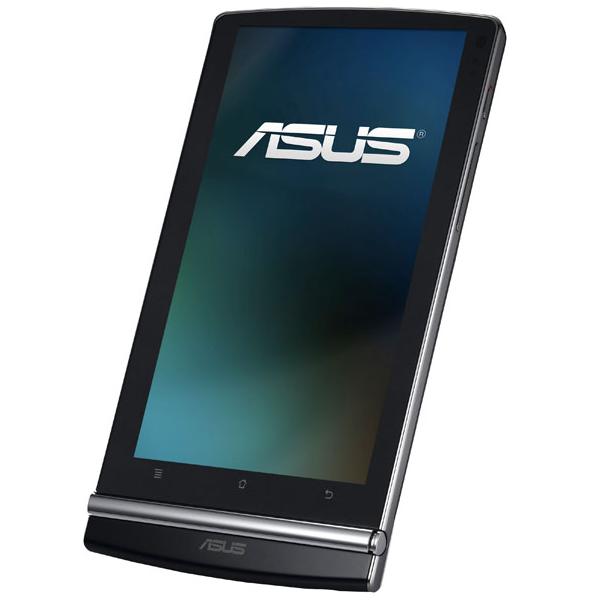 Asus Eee Pad Memo is featuring 7-inch capacitive screen with resolution of 1024×600 resolution which is powered by 1.2GHz dual core Qualcomm snapdragon chipset. The tablet is offering 1080p playback and giving support for a pressure-sensitive stylus that handles drawing or writing on the tablet very efficiently. With stylus, Asus is giving two additional applications; one is that taking notes and the other is painter in which you heave the stylus to a device for pressure detecting. It has come with dual camera that is made especially for video calling. It has feature of MeMIC media phone, which is wireless device media functionality and controlling phone, with a small HDMI to link up TV. Asus Eee Pad fits easily in jacket pocket.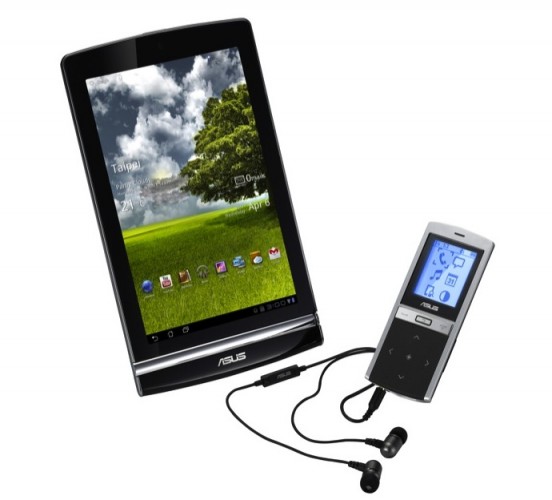 It has 1GB RAM and from 8 – 64 GB of storage, also it includes microSD support. Other specifications include less than 0.9 pound weight, 802.11b/g/n WiFi, 3G, Bluetooth 2.1, GPS, G-sensor, e-compass and other cool stuff. Eee Pad is offering Android 3.0 which includes number of efficiency and entertainment software. Eee Pad Memo costs only $499, which is equal to price of lowest range of Apple products like iPad.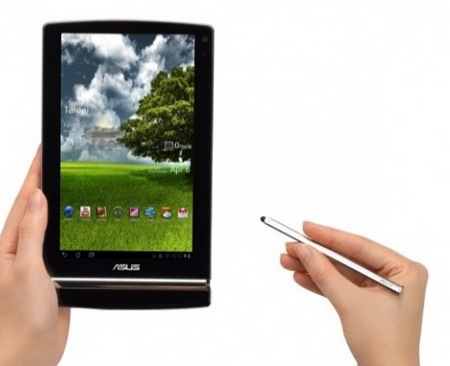 If we highlight the specifications of Asus Eee Pad Memo tablet, we can say it includes;
3.0 Android Honeycomb Operating System which is more advanced and people love to use its advanced features.
A good processor from Qualcomm 8260 that is of 1.2 GHz dual-core processor
The memory of this tablet is 1 GB ​​RAM and it has capacity of up to solid shape 64 GB storage.
Another good thing is that it has connectivity capability of Bluetooth 2.1, 802.11 b / g / n and 3G.
This tablet is ideal for video or audio chat. Web cam is of very good quality. It has 2 Camera, one is 1.2 MP on front and the other is rear 5 MP camera and it is with LED flash.
Its style is Slate
It has 7.1 "capacitive screen Display of touch screen, which seems very well for tablet.
Its resolution is 600×1024 pixels that is ideal.
It includes 4400mAh battery with good Battery time of 16 hours
And it weight is pounds 0.86. This is a very good tablet with an advance operating system of Android.
This Eee pad memo is a wonderful tablet for the business men. They can put it easily in the pocket and whenever and wherever they want they can use it. It has 3G and WiFi connectivity so that customers can carry it anywhere and they can check email on this. Also if they want to take notes, they can write on it easily. Because of all these good features people are demanding this memo tablet so that they can conveniently take all the advantages.