We often find men being great programmers or developers in the technological field. We also novelty women as programmers but not in vast numbers. Well, the study shows that women are far better than men in coding. A gender gap detected in the IT field.
A similar question has been raised by many social media websites and git hub to know different opinions of women on this issue. By summarizing everyone's opinion, we conclude that women feel the contrary gender conquer the programming world.
In the past, the myths were that the women mostly don't get chance or required period to learn more about the updates that are brought up in the technological field. Another reason stated was that the tech field is not as fascinating as the other field and they won't be comfortable to work along with others.
Women were asked not to take up programming as it is a dominant male field and they won't get enough importance working in it. They have got an inner feeling that they won't succeed in this field which led down to choose computer science as their core subject. They also feel that they get appreciated only when they achieve something, and no one cares about the struggles they have undergone to reach on such a position.
Women rarely accompany men in any personal programming project. When hired, assumptions made from the very first that the male programmers are the best and the female programmers cannot handle the problem. The very first programmers were female and now males have undertaken the field. These were the major reasons pointed out from surveys taken.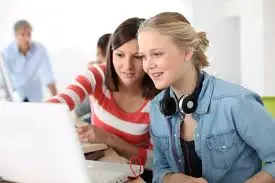 But in today's technological world, women have started to contribute their assistance. Multinational companies are ready to hire female programmers, and many of them have also become CEOs of various startup companies. They have started to inspire other females to get into programming field to achieve their goals. This, in turn, brought a huge difference in their minds and started to take up computer science as their subject.
Girls began to get into engineering field and started several types of researchers to be acquainted with the growing technology and its updations. They are in full swing in showcasing their coding talents aspiring others to take up programming. As more and more female developers are increasing, irrespective of the gender both male and female developers will make the hi-tech world a better one.