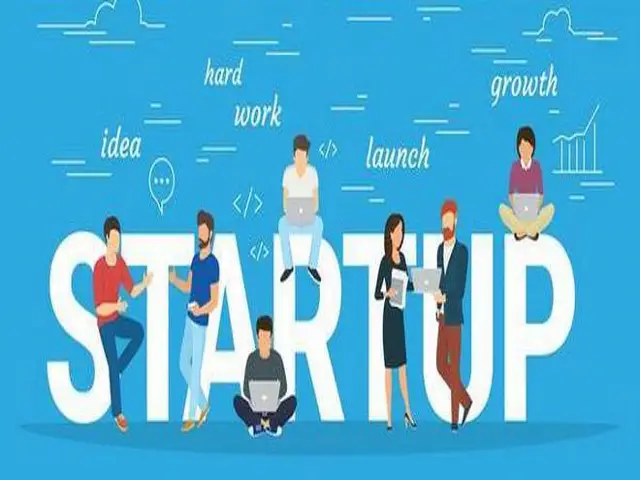 You have a fantastic tech idea that's sure to make you billions – not millions – billions! Has your idea already hit the market? Will your idea actually fly? You can't answer these questions without research. This industry is overflowing with entrepreneurs just like you who are determined to be the next Google. This is your number one problem. You are entering a niche that is already oversaturated, so make certain you can offer the masses something no one else has. Check out BOSS magazine's top five tech startups for 2018 to see if your idea has been implemented by someone else. Hopefully, it hasn't.
1. Shippo
Shippo decided to take retail demigod Amazon on and, unbelievably, it's succeeding. Shippo offers logistics to small e-commerce businesses to help them get their product from Point A to Point B. Laura Behrens Wu runs Shippo, and the San Francisco Company employs 60 people. In 2017, Shippo boosted its operating capital with a $20 million investment by Bessemer Venture Partners. Along with another $9.3 million it received earlier, the company now offers international shipping, including all necessary paperwork; printing labels, including return shipments; shipment tracking; and return services.
2. NGINX
NGINX is pronounced "Engine X," and it is the company that helps humongous websites like Netflix. Netflix must stream large content to billions of people anytime day or night, and NGINX is the business that keeps the videos playing. With clients such as Netflix, Airbnb, Dropbox, Instagram, McDonalds, Pinterest, and Starbucks, it's no wonder this company made BOSS' list. In 2002, Igor Sysoev wrote programming that solved what's known as the C10K issue. This programming keeps content flowing, and NGINX has received $41 million to prevent traffic jams on the Information Superhighway Funding.
3. GitLab
GitLab has been funded to the tune of $45.6 million and, believe it or not, it doesn't have a headquarters. GitLab's 250 employees telecommute, which can be done when your specialty is software development. GitLab opened its virtual doors in 2011, and it is a global business in 2018. GitLab offers it's over 100,000 client's full devops solutions, including planning, creating, verifying, packaging, releasing, configuring, and monitoring. BOSS says GitLab's attributes are availability, compliance, innersourcing, integration, open core, scalability, and security. Pretty impressive for a young business.
4. Skydio
Skydio is the brainchild of three friends studying at MIT. Skydio's specialty is drone navigation, and the founders took the basic intelligence designed by Ascending Technologies and Intel further. Skydio's technology helps drones sense and then avoid hazards that wouldn't normally be detected on the drones' GPS systems. Instead of using depth-of-field cameras, Skydio's cameras are ordinary. This gives the drones the vision they need to see potential disasters. It also makes the technology more affordable for smaller businesses who want to jump on the drone bandwagon.
5. Figure Eight
Once known as Crowd Flower, Figure Eight's client base includes Cisco, Facebook, Google, Mozilla, and Twitter. Wow! What does this company offer such technology giants? Its technology supports audio, imaging, texting, and video better than other technology, which is why it has the clients it has. Figure Eight is behind aerial and satellite imagery, autonomous vehicles, CRM data enrichment, facial recognition, intelligent chatbots, medical image labeling, and social data insight, and it's received $58 million to be behind this technology. Can you get $58 million for your tech startup? You might.
Financing
Tech startup financing comes in many shapes and sizes, and it's important to understand that the millions the companies above received were more venture capital funding than startup funding. Venture capitalists invest millions into the business that have already opened their doors and established a customer base, albeit sometimes small. These are financiers who take the business the next level through funding, ideas, and management. Most venture capitalists are experts in the tech field, and they sit down with a business to discuss growth and how to get there.
One venture capitalist who was made famous by ABC's Shark Tank is Chris Sacca. Sacca worked with the tech giant of all tech giants, Google, Inc. There, he led the wireless and alternative access divisions as well as helped Google with its mergers and acquisitions. Once Sacca left Google, he opened his own venture capital firm Lowercase Capital. Sacca saw the potential of businesses like Instagram and Uber, and he invested in the firms to help them grow. Sacca also invested personally in Twitter during its beginning days. With investments like that, it's no wonder Sacca's net worth is about $1.2 billion.
Does your startup idea match with any of the top five tech startups in 2018 or is it original? If it's original, it's time to put your pedal to the medal and get going. Write a comprehensive business and finance plan to detail your idea and explain your costs. Project your profits realistically. Write a marketing plan after you conduct demographic research to demonstrate how you will draw in customers. Make certain to give more information than less, and then go get financed! Who knows? Maybe you'll score a huge VC investment, too.