While setting up your brand's website is an important step in expanding your reach, you have to do even more to spread the word. Social media has taken the world by storm. More than one billion people are active on Facebook, and 974 million people have accounts on Twitter. This gives businesses a means to reach a larger audience present in one place. It pays to have a strong social media presence and to develop content that is of interest to one's target audience. Here are some ways you can drive traffic to your website using social media.
Don't Be Afraid to Share Content More Than Once
In order to drive traffic to your website, you want to develop a strong following on social media. The quality and value of your content will be a key factor in whether or not you attract attention for your brand. Once you have determined who your target audience is based on analytics, you'll want to develop tailored content. eClincher can provide viral stories directly within your dashboard for sharing. This can save a tremendous amount of time and provide you with direction as you create content that is appealing to your audience.
Once you have posted content, don't hesitate to re-post it at a later time. Posting the same content multiple times can result in a stronger reaction. If you want to engage in this practice, come up with a content calendar so you can effectively plan the best times and days to repost. To instill variety in similar content, change the message attached. For example, vary the title and hashtag when tweeting to avoid becoming monotonous. Embed a link in your post which leads users to your website.
Optimize Content For Each Platform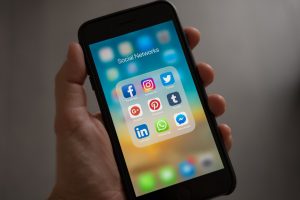 As you develop social content, take into account how specific social networks handle images and text. For example, sites such as Twitter feature images that are prominent which will help attract attention. You would want to avoid simply tweeting out text without some type of visual. If you are using Google+, you'll notice content with longer copy works well.
Even though you are posting on various social media sites, you want to maintain consistency. Use the same style of language, personality, logo, and brand colors. You want to avoid creating confusion in the viewer's mind by giving them a sense of a uniform brand. One tactic you can implement is to post the same type of content every day of the week except for one day when you introduce something new. You can then gauge audience reaction and see if you want to continue to incorporate similar content. To help you manage multiple social media pages at once, use eClincher includes many scheduling options. It will give you the ability to see all your pages so you can be sure you are staying true to your brand message.
Incorporate Internal Links
As you write posts, think about how you can incorporate internal links naturally to bring viewers to your website. Use anchor text that attaches a relevant link which can provide additional, pertinent information. This will boost your SEO ranking and increase traffic to your site.
Also, create content that other sites would want to link to. You'll see spikes in your traffic flow if other influencers in your niche pick up your content and repost it. Do research to figure out what type of links send referral traffic, and provide similar ones in your postings. If you plan to run a long term, dedicated promotion, setting up a mini-site on a campaign specific domain name can really help you narrow down and reach a specific audience.
One great example is the website dadsdivorce.com , it is a mini informational site owned by a law firm that focuses on a very specific market and generates a ton of leads for the firm.
Join the Conversation on Relevant Social Media Sites
One way to extend your reach to those interested in your niche is by joining groups and communities related to your industry. Post links to your latest content but makes sure it offers value and doesn't read like a sales pitch. Offer professional insight into comment sections to establish your credibility. People may turn to you as an authoritative source and thus refer to your site. Chatting in groups and communities also helps you stay up to speed on the latest industry trends.
You should also build a community on your own site. Have a comment and questions section on your website where your target audience can weigh in with their needs and concerns. This will help you gain traffic and allow you to better develop products that will appeal to your target demographic.
Engage with Page Visitors
Building long term relationships with potential customers starts with responding to questions and comments related to your brand. You want viewers to feel that you care about their experience with your product or service and are attentive to their needs. Make sure you note when your brand is mentioned online.
You can use tools such as eClincher to monitor your business. It will notify you when your brand is being discussed so you can contribute to the conversation. If you respond to both negative and positive feedback, you will show customers you care about the product and their needs. This also presents you with the opportunity to direct consumers to your website where they can read about your brand in more depth.
Research the Competition
Another way to develop content that is of interest to consumers is to spy on the competition. Find out what content they are sharing that is receiving the most response. You can then  incorporate similar content on your pages to ultimately drive more individuals to your site. BuzzSumo is a good resource to use to get a view of what topics are resonating with readers. It gives you a view of how many times certain posts have been shared across multiple social media platforms. You also want to get a better idea of what posting times are most successful, which channels illicit response,  and how often a response is given by competitors.
Share Other's Content
Don't showcase only your own work on your social media sites. Share others content to show you are up to speed on the latest trends in the industry. You can also link to content written by others within your posts. Send an email to those who have created the content saying you referenced their work. This may lead them to republish some of your postings in return. Either way, you're sure to attract additional readers who enjoy content variety. Make sure you have a balance of original content and shared postings. Curated content can be used to attract an audience, but you want to further entertain them with your own work.
Monitor Content Success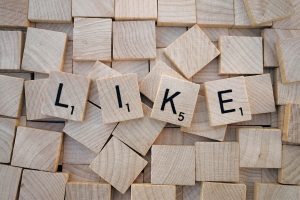 As you develop a content strategy to attract viewers, you will want to monitor your sites. This will allow you to make adjustments where necessary. Web analytics tools such as Google Analytics will enable to see the number of visits to your page. It will identify which are new users and which are returning readers. Tracking these numbers over a period of time will allow you to spot trends to see your most successful tactics. You also want to take note of traffic sources. Increase your presence on sites you see that are boosting traffic to your site. For example, if Facebook seems to be bringing you more followers, concentrate on posting and responding frequently.  Lastly, analyze your keyword usage. You may discover keyword opportunities you have missed out on and want to implement in the future.