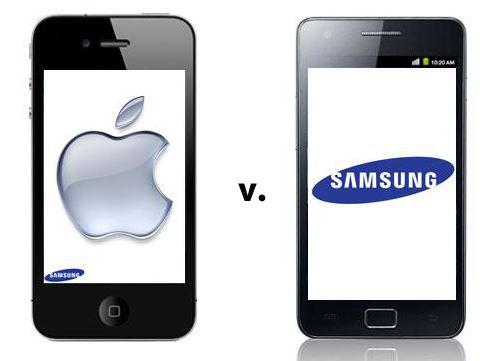 Apple is an American Multinational Company,Samsung is a South Korean Company. Apple launches its products such as Apple Watch, Tablets, I phone series etc. On the other side, Samsung which also discovers its products that are smartphones, tablets, and so on.
Samsung works on Android and it also maintains a good position in the market as related to the other Androids.
When we talk about Samsung we always keep in mind about that, it is affordable. While Apple which works on IOS and it has a reputed value in the market which makes "Apple is an Apple" we can't compare it with other products.
We are often confused so many times about which is better, but it is tough to answer that which is good. Both are better in their place; we can't judge them. Samsung phones offer opportunity and so many places to buy that Android while on the other side Apple is not frequently available a variety of places.
There is so many conflicts arise that Apple design, features, etc. are copied by Samsung but in the end they decide to solve the clashes by Cross-licensing Agreement. Even in the court they also are not completely agreed with that statement that Samsung copied Apple products. They both are enhancing their product, features, as they want.
Samsung is one the best Android phone in comparison with the other androids. Samsung and I phone both have good picture quality.
Apple never let down their customer's expectation they always try to discover more products with so many features. Samsung just launches a "Gear Fit 2" watch it is easily affordable for the customers at near places. Apple also take-off one of the best Watch 3 in the series of Apple. Apple also known to be as world's largest Information Technology.
There are two types of family i.e. one that buy Samsung products or second that can't purchase both types of mobile whether it is Apple or Samsung phones.
There is at least 2-3% middle class families who are using Apple products. The middle-class family who need to think once while purchasing the Apple products on the other side High class families who did not think for once that they should bought or not. Samsung or other companies like LG, Nokia, Panasonic is quite cheap, but Samsung has a position in the market which proves that Samsung is better than other Android. If we are talking about Apple products they are easily affordable by the businessman and they can also buy Samsung products.
Apple and Samsung both discovering it's product in electronics as well.
At last, we say both are different at their place. We can't compare Apple or Samsung. We do not have any right to judge the ability or talent of those workers or employees who work 24X7 for such type of companies like I phone or Samsung as well.
They both are good who is performing at their best level. Samsung and Apple who maintains their good position in the market as compare with the other product. Both