Most of us are using android mobile phones nowadays but very few of us know much about what android actually is! We should have information about the things which are so involved in our lives. So, let us start enhancing our knowledge about android and learn some cool tricks which can be done on android phones.
Android is a mobile operating system developed by Google. Android is developed basically for touch screen mobile devices such as mobile phones and tablets. It is based on Linux kernel. User Interface of android is very easy and similar to daily life gestures like swapping, pinching, expanding and tapping etc. For example: if we are seeing a picture in an android phone and we need to magnify it then we just put our two fingers on the screen and go outwards and our job is done. Virtual keyword is also there for typing messages, notes, saving contact names etc. Google has also developed Android TV for television, Android auto for cars and Android wear for wrist watches. They are also working on developing Google glass which of course is like spectacles.
Some technical knowledge about android: It's source code is available under open source license. About versions of android: Till now 11 versions of android are available.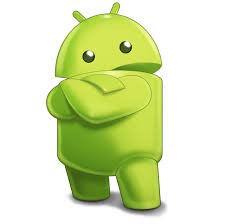 Namely: Cupcake (1.5), Donut (1.6)   , Eclair (2.0–2.1), Froyo (2.2–2.2.3), Gingerbread (2.3–2.3.7), Honeycomb (3.0–3.2.6), Ice Cream Sandwich (4.0–4.0.4), Jelly Bean (4.1–4.3.1), KitKat (4.4–4.4.4, 4.4W–4.4W.2), Lollipop (5.0–5.1.1), Marshmallow.
As per September 2015 4.4 kitkat is the most used android version and at the second number jelly bean is used.
Development of applications for android devices can be done using some software, one of them is android studio. It is the official IDE for android application development.
Some cool tricks on android. If you are annoyed with annoyed with notifications from a certain app just long press on that notification till a message box appears and then tap on App info and then uncheck show notifications and done!
For changing default applications go to settings and then apps right sweep and show all apps, select the app you want to remove as default and tap on clear defaults.
Downloading of applications on android is for free. Nowadays there are applications for almost everything from applications related to education to application related to entertainment.
So, the conclusion is android operating is versatile and easily accessible!