To give us a better web experience, Microsoft Edge, their superior browser, is regularly updated with new features and fixes. The same reason explains why it is rapidly edging out its rivals while pleasantly surprising us with fun features like aside tabs, read-aloud, etc. Although it has features similar to those of other widely used web browsers, so you may be familiar with them, it also has some unique features.
1. On Leaving, Delete Your Browsing History
Your browser is essentially a giant data vault because it tends to store a lot of data about your online browsing. In light of this, it is advised that anyone concerned about their online privacy delete their browsing history each time they close their browser. Fortunately, Microsoft Edge allows you to clear your browsing history automatically.
2. Select A Dark Or Black Theme
On Microsoft Edge, you can choose a darker theme to make it easier for you to work in low light. You can work longer thanks to the dark theme's reduced strain on your eyes. Additionally, it conserves battery life by limiting screen brightness.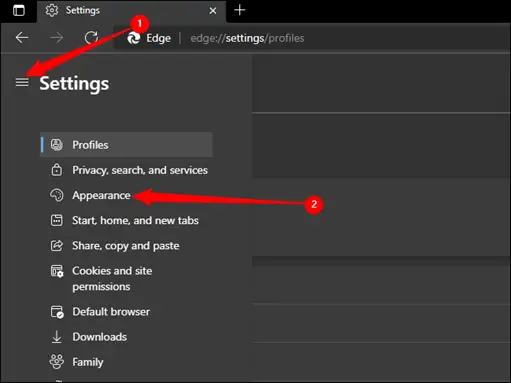 3. Create A Variety Of Start Pages
You can automatically set your browser to open particular web pages if you frequently browse them. Those pages will already be loaded whenever you open Microsoft Edge, making it easy for you to browse them.
4. Have A Web Page Read Aloud For You
You can ask your browser to read the contents of a web page aloud while you relax and take in the audio if you're too busy or worn out to read a page on your own. By clicking the person icon in the browser's read-aloud bar, you can change the reading speed or pause the reading.
5. Put Any Page On Your Reading List
Although we frequently find articles and blog posts interesting enough to read, we may need more time to do so right now. In this case, you can add the page to your reading list and return to it later on when you have time. MS Edge allows you to create a reading list to bookmark web pages later.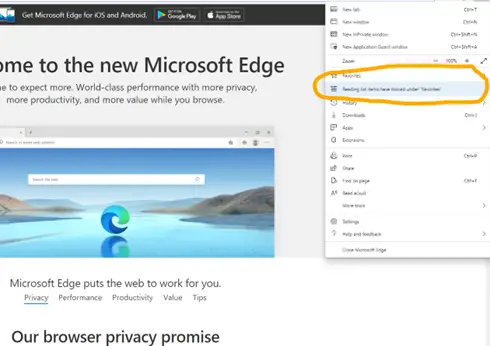 6. Highlight Pdfs And Web Pages
Have you ever considered being able to highlight, annotate, or draw on a webpage or PDF? The only browser that provides default markup tools is Microsoft Edge. You can click the "Add notes" button on the address bar to enter the annotations mode. Once you are in the annotations mode, choosing a tool from the annotation bar will allow you to add a note, highlight text, or clip a page section.
7. Leave Open Tabs Open For Later
When browsing the Internet, we frequently have a lot of tabs open in one window. It is simple to open several tabs but difficult to arrange as needed. Thankfully, MS Edge offers a fantastic feature called "Set tabs aside" that will assist you in organizing those tabs and preventing tab overload while browsing the Internet.
8. Verify The Tools In Reading View
Web pages are made easier to read with the help of MS Edge's Reading View feature. What's more intriguing is that Microsoft added sophisticated grammar tools that let you mark specific speech segments and identify syllables and other features. For better comprehension, use the grammar tools package in the reading view.
9. View The Previews For Each Tab
The tab preview function in Microsoft Edge lets you view open tabs' thumbnails. I find this feature quite useful when you have several tabs open in the same domain and must choose one based on the content.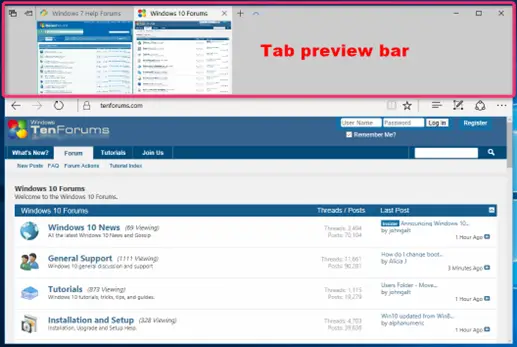 10. Stop All Tracking Components
Another useful extension that prevents tracking during your browsing sessions is Ghostery. Your online privacy is safeguarded by its improved anti-tracking features, which work similarly to Mozilla Firefox's tracking protection.