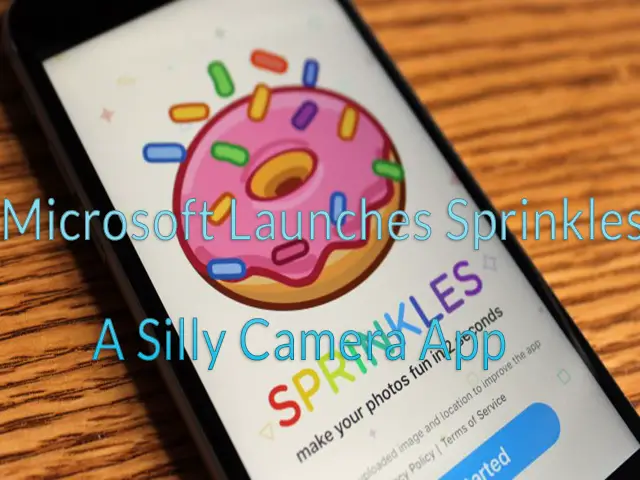 Microsoft, a well-known U.S based operating system developer. It is founded in the year of 1975 which was 42 years ago in New Mexico, The United States of America by Mr. Bill Gates and Mr. Paul Allen. It is well popular for its Operating Systems Microsoft XP, 7 and 10 and one of its tools like MS Office which we are using widely for different office works. Now, this application is comes into the market with a new app called Sprinkles so let us know about it, how many features is it build with?
Microsoft is a well-reputed company and its products, tools are used for professional works, but this time it came with a Silly Camera Application. Yes, it is.
What this silly Camera application for?
Now a days the society is having fun with the new applications in the Stores and mainly they are fond of the Apps related to the Camera, photos editing, etc. till now, Microsoft created a trend, but it looks like now it is following the trend by creating such applications.
The name of the App is Sprinkle, and it is developed to use for a special, traditional photo decorating purpose. Yes, some of the applications in play stores are related to this type and useful to decorate the existed photos or on-camera decoration.
What is new in the Sprinkles?
Already a number of applications exists but this Sprinkle will enable us to decorate our photos like applying stickers, captions, and even the emojis too. One more interesting featuring Microsoft brought is that we can find the age of the person in the photo by exposing it to the camera and even it will suggest the suitable captions too.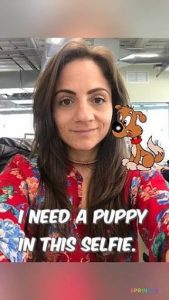 Some applications will enable us to include or add extra accessories like hat, flowers, jewelers, hair, etc. but they not exactly alienable to our photos may due to its poor design, but this Sprinkle app can make a perfect positioning.
One more feature in this application is that it can auto-detect any object in the camera according to our stills like If we are smiling or posing with any style, then it will detect and suggests with suitable captions for our photos. In some application, when we edit a photo then we cannot share them with others but Sprinkle will allow us to send them as like normal photos. It's really damn good feature. By this new Sprinkle it is come to know that Microsoft is targeting the youth by its application because nowadays youth is behind the Selfies, Photos, etc. so as a part of passion following by youth, Microsoft brought this application into the market of Play store.
This application is powered by the Machine Learning, and till now it is limited to iOS operating software only. So let everyone is waiting for its extension to some other operating softwares like Android, Apple, etc.
Let us all wish for it and hope the Sprinkle will become one of the best applications in the field of photo decorating applications. May the application will make the youth like it.