I keep getting this Dropbox error message. Can anyone help?
Asked By
10 points
N/A
Posted on -

06/29/2012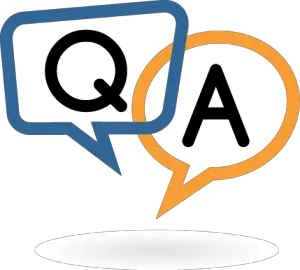 Hello,
This is mostly a Windows 7 autoplay problem than a Dropbox error message but I got it as related to Dropbox.
There is an ongoing test with dropbox currently and if you join for it you will get a chance to have 4.5GB space more. I tried this by using some devices and worked only for some of them, not for all. It worked successfully on my point and shoot cameras but it didn't work with my Canon Digital Rebel and Nokia 5800 XM which was connected via Bluetooth.
I tried using USB / flash drive technique but got this error as I plugged the device and tried to sync the pictures via Dropbox.
This file does not have a program associated with it for performing this action. Please install a program or, if one is already installed, create an association in the Default Programs control panel.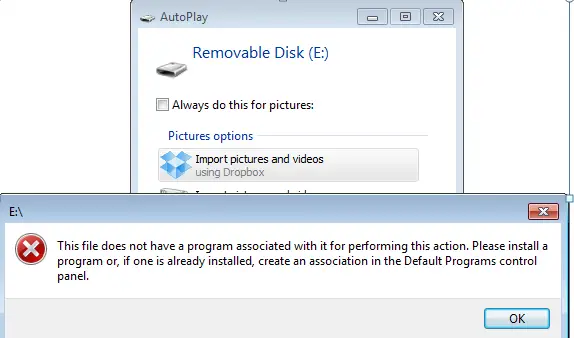 I did several things to solve this error but I was unable to fix it. I tried different settings in Default Programs control panel as error message mentioned. I formatted the drive and changed the drive letter. Then I made a DCIM folder, but all in vain.
With the frustration, I took some pictures by Point and Shoot cameras and plugged then to my computer but It did not work anymore for my surprise. Therefore I think this may be a problem with Dropbox.
Finally I restarted my PC and it made a trick. I remember that I updated Dropbox to version 1.3.13. I started to upload photos by using version 1.3.12 and it said that you need to upgrade computer for version 1.3.13.
It didn't want to restart when you upgrade from version 1.2 to 1.3.12 and so I thought it's not needed.
Another thing is this may be a bug. I've recorded it from Camtasia.
Thanks.