External hard drives become very popular these days, and just like the internal hard- drives, they can crash at any time. As external hard drives are also mechanical drives, and they can fail at any time, and you can lose your precious data. In the case of data loss, you can recover it with the help of recovery software.
Various tools can recover your lost data.
1. EaseUS Data Recovery Wizard

EaseUS data recovery wizard is one of the best recovery software for Windows PC, laptops, hard drives, USB, etc. You can recover data from various situations like virus attack, format, accidental file deletion, sudden system crash, etc. The free version can recover up to 2GB data; the pro version can recover unlimited data with some extra features. There are more recovery tools like partition recovery, MS SQL recovery, exchange recovery, etc. The pro version costs Rs.4900/month, and the further increases to Rs.10,000 for lifetime upgrades.
2. Pandora Recovery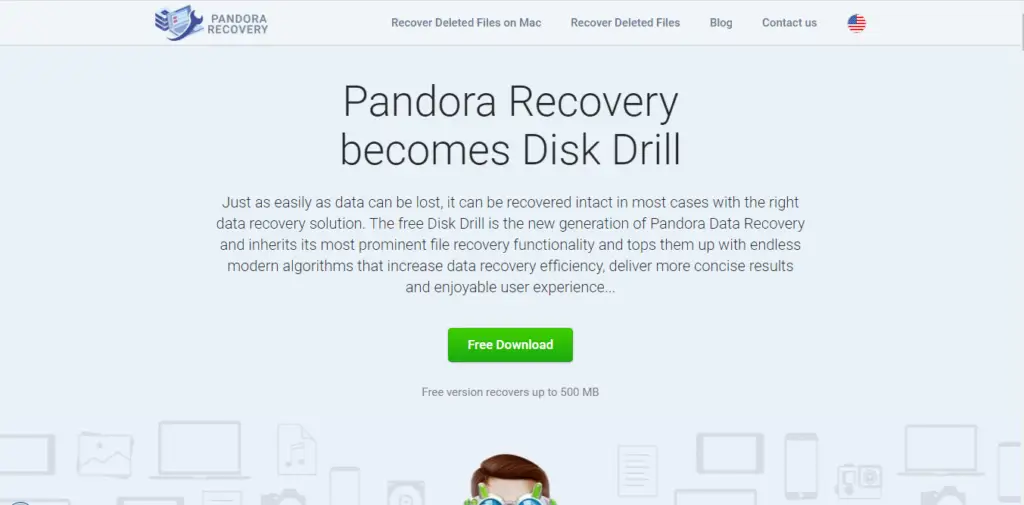 Pandora recovery software can simply recover your lost data from hard drives, USBs, with algorithms that can make it more efficient. The free version can recover up to 500MB data from any device. Pandora recovery tool makes reliable file recoveries. It provides features like wide-ranging filters, any kind of file recovery, easy to use and user-friendly interface, surface scan, full FAT, NTFS, etc. file support, complete partition recovery, etc.
3. Stellar Data Recovery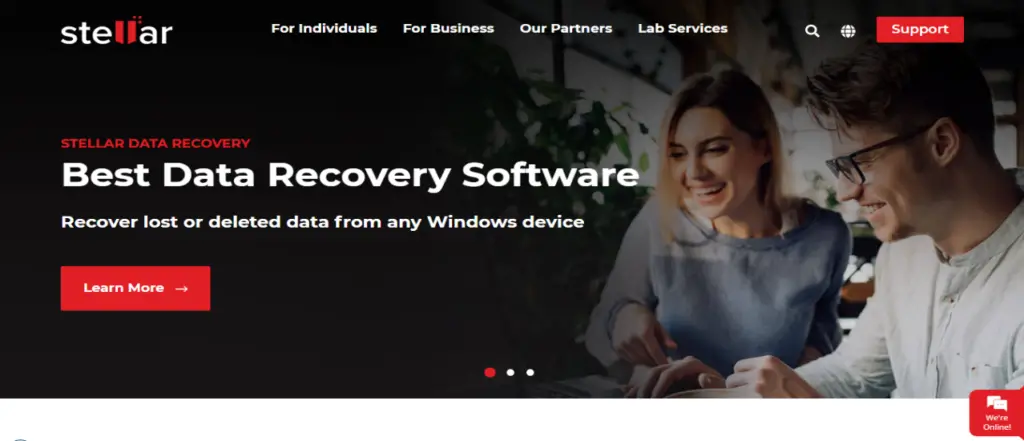 Stellar data recovery software by Stellar Information Technology Pvt. Ltd. It can recover data from Windows data recovery, photo recovery, mac data recovery, photo repair, and video repair. With the free version, you can recover up to 1GB of data. You can recover your deleted documents, emails, videos, photos, from PC, laptop, hard drive, and USB sticks, lost due to drive corruption and formatting. It can also recover data from malware affected drives. It provides features like 3-step data recovery, preview before you save them, improve any kind of data, repair corrupt files, photos, videos, etc.
4. Recover My File

Recover my file is a recovery software developed by the GetData software development company. It can recover data like documents, photos, video, music, and emails, from hard drives, USB, SD card, iPod, etc. You can download it for free and start recovering your data. It includes features like gallery view, filtering, Validation, and Disk Imaging. The pricing starts from Rs.0 to Rs.24,500.
5. CrashPlan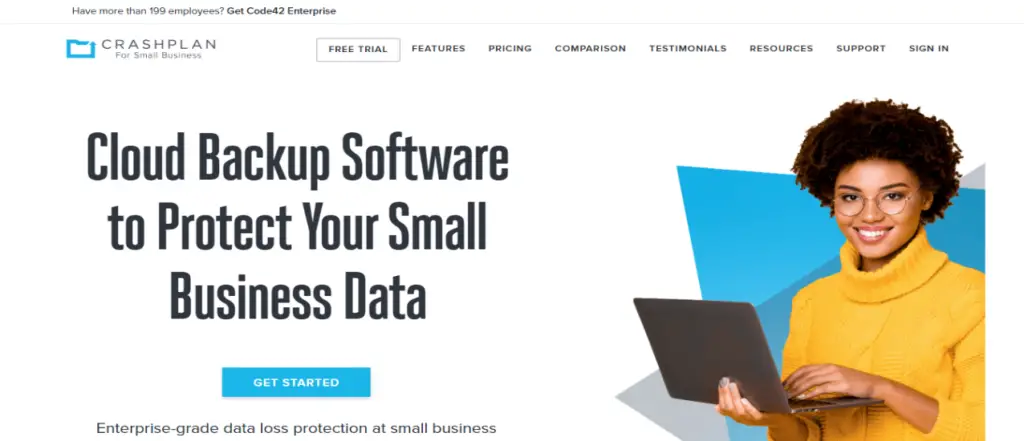 CrashPlan is cloud-based backup software for small businesses to protect their data. The cloud backup runs automatically in the background, and you don't have to worry about manually doing backups. It provides features like no file size restrictions, customizes file retentions, ransomware recovery, external hard drive protection, smart protection, etc. The software costs just Rs.700/month/computer.
6. Recuva

Recuva is a data recovery software by Piriform Ltd. It can recover documents, music, video from a hard drive, SD card, desktop, etc. You can also recover from a damaged hard drive. The free version of Recuva provides only advanced file recovery. The professional version costs Rs.1400 and offers features like advanced file recovery, virtual hard drive support, automatic updates, and premium support.
7. R-Studio

R-Studio is a data recovery software developed by R-Tools technologies Inc. It can recover from drives with various formats like NTFS, NTFS5, ReFS, FAT12/16/32, etc. R-Studio can recover raw files from highly damaged files systems. IT is available for Linux, Windows OS, and macOS. It provides features like multiple file system support, damaged raid recovery, advanced recovery algorithm, recovery over a network, disk, imaging, pro hex editor, smart monitoring, in-depth file analysis, multi-language UI, etc. The paid version of R-Studio costs Rs.3500
8. On-Track Easy Recovery

Ontrack easy recovery software by KLDiscovery, LLC. It is simple to use and powerful software that can simply recover common data loss. In cases like virus infection, file corruption, drive damage, etc. data recovery can be done. It provides features like comprehensive data recovery, quick scan, and deep scan, restores deleted volumes, complete control over recovery, etc. There are various versions available for use like the free version, home, professional, premium, technician, and a toolkit.
9. GetData Back

GetData back is a recovery software developed by Runtime Software Inc. It supports file systems like NTFS, FAT, exFAT, EXT, etc. It provides features like complete data recovery from drives, safe and read-only design, intuitive UI, recovery from hard drives, USB drives, SSDs, SD Cards, etc. Lifetime updates on purchase, etc.
10. Wise Data Recovery

Wise data recovery is free to use recovery software developed by WiseCleaner.com. It can recover over 1000 types of file formats, no matter the kind of data loss situation. Wise data recovery software is available for windows and macOS. It provides features like multi-device support, fast data scanning, portable version to avoid data overwriting, deep scan, raw file recovery, etc. The pro version costs Rs.2100.