The difference between LED and LCD monitors
Basically there are two main sides that we have to consider when trying to understand the difference of LED and LCD monitors.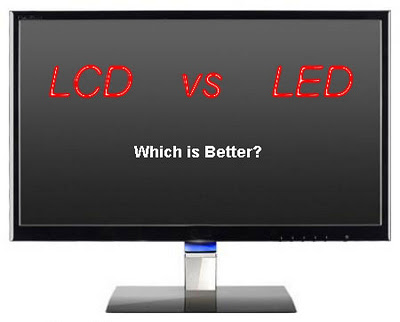 The same technology is used to display pictures in both LEDs and LCDs. But the technology used in back light system is different. Cold cathode fluorescent lamp technology is used in LCDs and in LEDs light emitting diodes are used as the back light.
The output of LED screen is clear when compared with LCD screen technology and less power consuming.
LED monitors are suitable for people who work a long time using computers as it causes less eye strain.
The only drawback of LED the monitor compared to the LCD monitor is the huge price difference.