Error occurs on event viewer after logging in.
Asked By
0 points
N/A
Posted on -

02/09/2012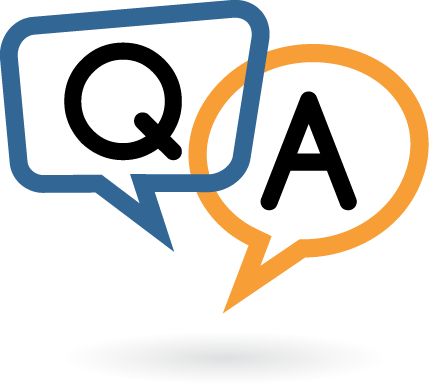 Hi,
When I try to log into my computer; I found this error on my event viewer regularly. All latest drivers and software from HP Support are installed in my computer.
Please help me to solve this.
Thanks a lot.
Event 4
Event 4, CaslWmi
2011/12/01 17:07:15.231|00000404|Warning |[CaslWmi]A::A{hpCasl.enReturnCode(object&)}|Error e_BIOS_INVALID_COMMAND_TYPE from BIOS WMI call Command/30h while getting EDID Data
Log Name: HP Software Framework
Source: CaslWmi Logged: 1/12/2011 8:26:22 PM
Event ID: 4 Task Category: None
Level: Warning Keywords:Classic
User: N/A Computer: PT-Laptop
OpCode:
More Infomation: Event Log Online Help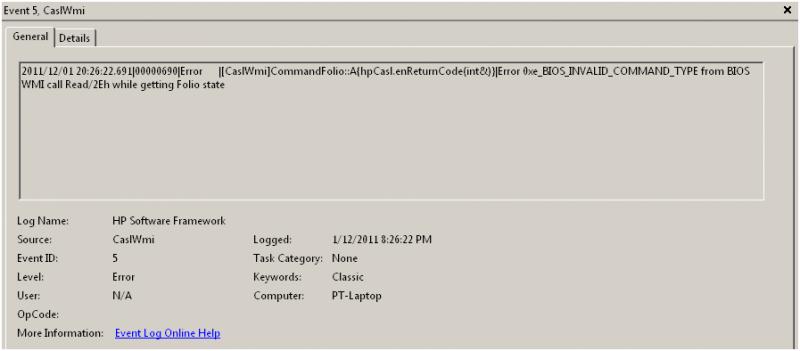 Errors:
Event 5, CaslWmi
2011/12/01 17:07:15.402|00000404|Error |[CaslWmi]CommandFolio::A{hpCasl.enReturnCode(int&)}|Error 0xe_BIOS_INVALID_COMMAND_TYPE from BIOS WMI call Read/2Eh while getting Folio state
Log Name: HP Software Framework
Source: CaslWmi Logged: 1/12/2011 8:26:22 PM
Event ID: 5 Task Category: None
Level: Error Keywords:Classic
User: N/A Computer: PT-Laptop
OpCode:
More Infomation: Event Log Online Help