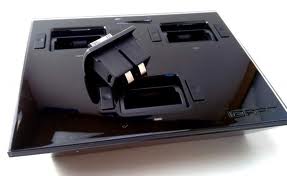 Universal Charger IDAPT i4 (Wireless, Reliable, Power saver)
For charging our gadgets and devices, we need various types of chargers; specific for every gadget. There are those chargers that consume huge power but have less reliability. Also, there are huge piles of wires and power adapters used in those chargers, which makes handling difficult, and would need large amount of power to charge as well. After all those inconveniences, the charger would stop working that is undetectable in the wires or adapters. Today, there is no need to worry! We can now charge any gadget without any type of difficulty with the easier, faster and reliable Universal charger IDAPT i4.
Design and Features
IDAPT i4 is a Universal charger! We can charge almost every gadget with it. This Universal charger helps us to charge 4 gadgets at a time using three charging bays and a USB port present on the side of IDAPT i4. Its base is made up of plastic. It is smaller and we can use it anywhere. Another distinct charging bay accepts a module that fits right on it; that is four devices at a time without getting any trouble! IDAPT i4 is basically made for six commonly used charging tips: USB 1.0, USB 2.0, iPhone, iPad, Samsung and Nokia tip. These are most commonly used as well as most demanding gadgets in today's world, so this universal charger is made to fulfill the needs of most users.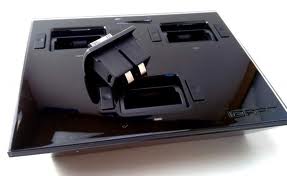 Easy To Charge
Charging through IDAPT i4 is easy! We can charge it by just plugging the tip module in to the specific bay and then plugging the gadget into the tip. We can use three devices at a time by this way, but we can also charge the fourth device at the same time by plugging the gadget into the USB port, which is found on the side of IDAPT i4 together an appropriate device cable.
Less Power Consumption
It allows us to charge four devices at a time by using only one power cable. It doesn't require periodical checking to know whether charging is complete. A green light glows after having your devices fully charged.
A device like no other! One that is wireless, provides less power consumption and, most importantly, allows charging four devices at a time! It is easier and beneficial for all its users. By this gadget one can easily cut spending much money and time. It will be useful everywhere, anytime, any place. So buy now! It costs a single pay of $60 and a life easier ever after.