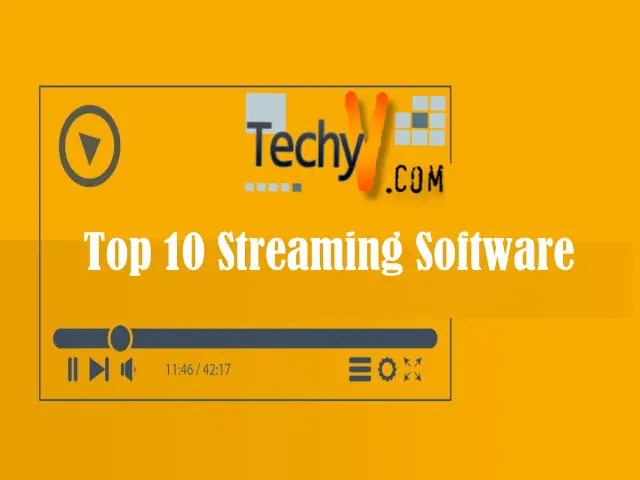 In this modern world, the choice of profession is transforming constantly, and more and more people are entering into gaming profession. To get recognized and show their skills to the world, they are streaming their content live on platforms like Facebook, YouTube, Twitch, and many more. For streaming online, you are going to need some things like a powerful computer, good internet connection, a webcam, mic, and most importantly, streaming software. A streaming software will be responsible for displaying your content live and you want to show your content to your audience.
To run a streaming software, you are going to check the system specification of your computer. You are going to need a powerful computer because you are going to run multiple applications at the same time. Your computer should be able to run streaming software while playing games. If your computer is not able to support multitasking then it's not worth it to go for streaming because your games are going to run very sloppily and it is going to be annoying for both you and your audience.
There is a bunch of streaming software that you can use for streaming your games on different platforms.
1. Nvidia Shadow play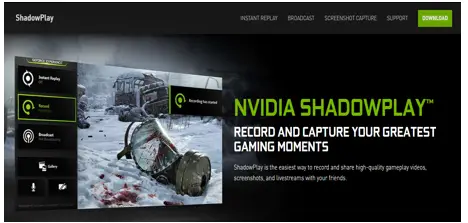 As the name suggests, this streaming software is developed by the leading graphics card developer Nvidia. Shadow play will let you record your content in high quality and share your stream over different platforms like Facebook, YouTube, Twitch, etc. You can also add custom overlays to give your stream an exiting look and also supports the camera. Nvidia shadow play also saves crucial moments of your gameplay like a best shot, game-winning moment, or any special moment and lets you select the highlight and share it with your friends. For systems requirements, your computer should have a fast multi-core processor like i3, i5, Ryzen 5, etc. a graphics card, 4GB of RAM, good internet speed, and data. You can download Shadow Play from Nvidia's website. It is completely free to use.
2. Lightstream

Lightstream is a free cloud-based streaming software. There no need to download a dedicated setup file, and install it on your computer. Just do some quick settings and you are ready to go. You can also add different designs to your stream and make it look more attractive. As it is a cloud-based streaming software there is no need for a powerful processor. A slightly less powerful processor can be great. But for gaming, you still a good processor. Lightstream will let you stream over platforms like Facebook, YouTube, Twitch, etc. You can also invite guests on your stream by just sharing a simple link. Though you can stream for free, there are some paid plans which contain many more features than the free version. For more details, check out the website.
3. OBS Studio

OBS Studio is the most popular streaming software. OBS stands for open broadcaster software. OBS is an open-source and completely free streaming software. It is compatible with PC, Mac, and Linux. Just download the software from the website and begin our stream. OBS includes a bunch of great features that can be very helpful for the streamer to make the make stream more exciting. OBS has a multi-view feature which lets you watch the different view of your stream along with a set of transitions which can be customized and used in your stream. You can also edit the audio with an audio mixer. You can download the software from the website.
4. Streamlabs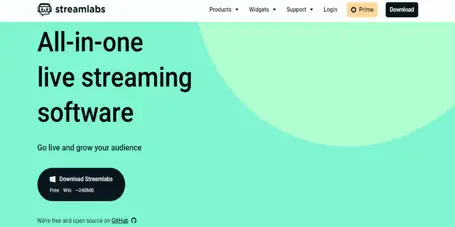 Streamlabs is also free and open-source software. You can download the software from the official website and GitHub. Streamlabs can also let you stream on Facebook, YouTube, Twitch, etc. You also get some free overlays, which will give your stream more pro appearance. Though this software is free to use, there is a premium version that you can subscribe to. The premium version provides more features and overlays that will increase your productivity. The premium version costs Rs.840 per month and billed annually.
5. Xsplit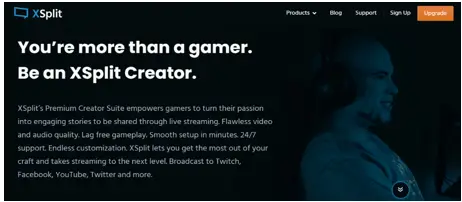 Xsplit is also a very trendy streaming software with a vast variety of features. Xsplit has various products like Broadcaster, VCam, Gamecaster, and Express video editor. These products will increase your productivity to an expert level. Features like automatic stream settings, machine learning, zero renderings, make this software a powerful contender. The free does not contain many features but is enough for the beginners. For more features, you can upgrade all the apps to a premium for Rs.1750 for 3months. You can even buy the premium version for life for just Rs.14000. You can download the software from the official website.
6. Wirecast

Wirecast is a pro-level streaming software. There two versions of streaming software, Wirecast Studio, and Wirecast Pro. Wirecast is not free, the studio version costs Rs.41930, and the pro version costs Rs.55930 which includes all the features. With studio version, you can connect seven remote guests, PTZ camera control, Pro Audio FX, and many more advanced features. The software is available for both Mac and PC. The features are easy to use, can capture feed from multiple sources, pro-level audio, stream on various platforms, stream, and record at the same time.
7. Vimeo Livestream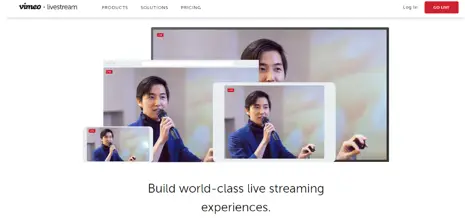 Vimeo Livestream is another cloud-based streaming platform. To stream, you are going to have bought the premium version, which costs Rs.5250/month. For the enterprise version, you have to contact the company directly. With the premium version, you get features like privacy and security, password protection, unlimited streaming analytics, and many more. For more details, check the official website.
8. vMix

vMix is a powerful streaming software with a variety of features that will make the stream look like pro level. vMix is very much similar to Wirecast, you can add guests, record, and stream at the same time, edit, add overlays, and many more exciting features. Unlike Wirecast, vMix has a free basic version, which gives you limited access to features. The base version provides features like two camera inputs, max resolution up to 768 x 576, single overlay channel, three simultaneous live streams, and many more. The premium version costing starts from Rs.4200 and goes all the way up to Rs.84000. Features and supports increases with the plans. For more details, you can check the official website.
9. VidBlasterX

VidBlasterX is versatile streaming software. It comes in three different versions home, studio, and broadcast. The home version costs Rs.630, studio version costs Rs.6930, and the broadcast version costs Rs.69930. Some input features are similar to Wirecast and vMix. You can edit audio in the audio mixer, manage multi-view, customize your stream, and many more features. For more details check out the official website.
10. YouTube App
You can use YouTube's streaming, but it does not have that many features available but only for simply streaming. YouTube app is free is to use. There is not much to tell about this app. You can download the app from the play store or app store.
There is not much good streaming software available in the market. The best ones are listed above. You can choose whichever software fulfills your requirements and is under your budget.