Mobile gaming has become a popular and ever-increasing gaming choice for most gamer. Especially multiplayer gaming, which involves competing with friends and players all over the world, is something that today's generation longs for. The following are the top 10 popular multiplayer mobile games for every one of you to play.
1. PUBG MOBILE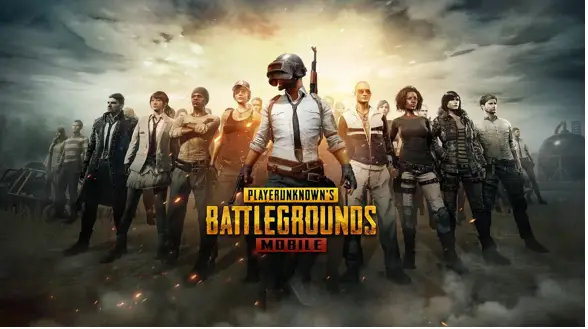 PlayerUnknown's Battlegrounds mobile version has been a hit FTP battle royal game since the release. The game starts with a hundred players jumping off a plane and surviving till the end. Different areas are marked with arms and ammunition using which players kill each other. Also, the playable area shrinks to a smaller size at fixed intervals of time, which spices up the gameplay. There are also some mini challenging gameplays like War mode, Arcade mode, and TDM, etc. within. With the voice chat feature to connect with friends, you can surely get addicted to this game. The game is free to play but also includes some in-app purchases.
Ratings- Play Store: 4.0/5, App Store: 4.4/5
2. CALL OF DUTY: MOBILE
This latest FTP mobile game features the classic Battle Royale with a hundred players like PUBG Mobile along with other regular FPS PvP mode gameplays like Modern Combat. This game has hit the ground since its initial release in very little time. This game, too, is free to download and play along with some in-app purchases. With increasing rank, you get matched with equal rank players hence easy to cope with for beginners.
Ratings- Play Store: 4.5/5, App Store: 4.8/5
3. CLASH OF CLANS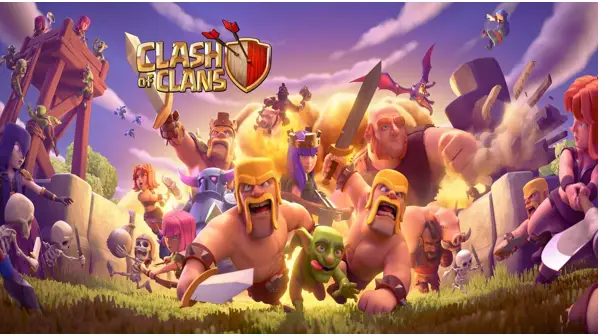 Yet another addictive and a big hit game where you meet players from all around the world. Start with nothing to a massive, efficiently customized village comprising buildings, cannons, walls, traps, spell factories, gold mines, and much more. Build your army from Barbarians and Archers to Valkyries and Dragons. Join clans and play battles destroying their villages and looting their resources. This game is played in real-time and hence requires patience and practice.
Ratings- Play Store: 4.5/5, App Store: 4.8/5
4. ASPHALT 9: LEGENDS
If you are a racing game fan, this game is for you. Free to download and play, with high-resolution graphics and best in class sports car models, this game will take your mobile phone car-racing game experience to another level. Steering and acceleration are automatic in default settings, so you have to concentrate on things such as nitro, drifting, jumps, etc. The game also includes free play where your car has a gas tank, which gets empty, and you need to refill it at a gas station. Beware, you may get hit by a train sometimes.
Ratings- Play Store: 4.5/5, App Store: 4.8/5
5. POKÈMON GO
Built using augmented reality, this game can be nostalgic for every 90's kid. This game uses the internet and GPS of the device. You need to travel to places and capture a variety of Pokémons using the Pokéballs. Wander around to explore and collect those creatures. There are contests and Pokémon Go Battles Leagues for players above level 10. There are training centers and gyms at some spots. With an intelligent gameplay system, you'll see different species of Pokémons based on the region and terrain.
Ratings- Play Store: 4.1/5, App Store: 4.1/5
6. SPECIAL FORCES GROUP 2
SFG 2, another regular FPS PvP mode game very similar to the PC game, Counter-Strike 1.6. This game has the same interface and gameplay like CS 1.6, and you can enjoy it on your mobile phone itself with very efficient touch-screen controls. Now, this game too is packed with the same weapons as CS 1.6, and you get to choose them at the time of spawn itself.
In addition to the classic Team Deathmatch, there are various other gameplay modes such as Capture the flag, Zombie mode, etc. Also, free to download and play, this game can prove very entertaining for mobile phone gamers.
Ratings- Play Store: 4.3/5, App Store: 4.3/5
7. MINI MILITIA – DOODLE ARMY 2
A fun multiplayer mobile game that can be played with players online as well as with your friends by creating a LAN connection. Choose your team as you want and let the battle begin! Kill as many opponents as you can and as many times as you can; Yes, you get respawned on getting killed. You can choose any map from the several options given. This is a fun little game to kill your time. Also, free to download and play.
Ratings- Play Store: 4.5/5, App Store: 5/5
8. BOMB SQUAD
An eight-player arcade-style party game that can be played with online players as well as with friends sharing a LAN connection. A game packed with mini fun gameplay modes such as Capture the flag, Bomber hockey, Epic slow motion elimination, etc. As they say, BombSquad supports the regular touch screen controls as well as a variety of other devices such as keyboards, PS3 controllers, Xbox controllers, and another android/ios device as a controller by downloading the BombSquad Remote app. Jump, run, punch, and Bomb away!
Ratings- Play Store: 4.5/5, App Store: 5/5
9. AMONG US
Unleash the spy in you and join the online players to find the imposter! This game can be played online or with a local party over WiFi with 5-10 members. The game starts with one or two imposters, has various tasks, and ends with the victory of the imposters or the members. The imposter has to kill all the members one by one without others knowing about their identity. The members can have meetings to discuss the possibility of someone being an imposter and vote them out. As you go on playing, you'll get addicted to this mystery-solving game.
Ratings- Play Store: 4.4/5, App Store: 4.4/5
10. LUDO KING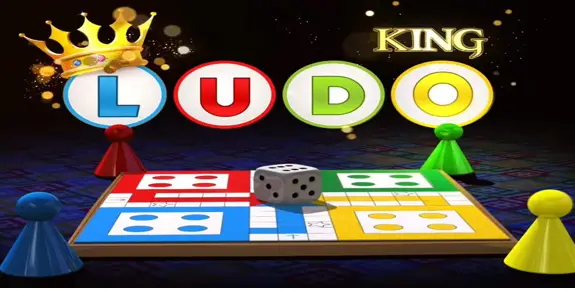 Missing playing board games with friends and family? No worries! Download this game for free on any device, be it Android, iOS, or Windows, as Ludo King supports cross-platform support too. It is the exact copy of the real board game of Ludo. You can play this game online as well as offline with bots. Chat and send reactions to your friends while you play through the in-game feature. This game surely can help you pass through your boredom. Go on, roll the dice, and try your luck.
Ratings- Play Store: 4.1/5, App Store: 3.8/5