The Top 13 Most Delightful Features in MS Visio 2013
Visio is a fantastic piece of kit that allows you to design both business and personal diagrams and events in an effortless manner, whilst also ensuring the quality of the final product. The 2013 release of the product has seen some interesting upgrades and overhauls.
1) An Elegant Appearance
Visio 2012 combines simplicity, beauty and functionality into a hefty parcel of awesomeness. It doesn't drown you in useless information, but it realizes that certain tools need to remain at the forefront, not hidden behind walls of text. Gone are the curved edges, instead Microsoft have adopted a sharp and blocky layout, it works well in portraying a futuristic image.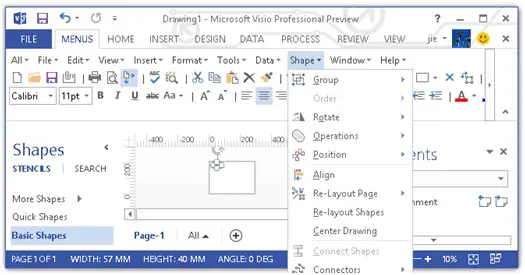 2) Cloud Integration
Out of the box Cloud capabilities come as standard now. This is sure to come in handy for those amongst us who are constantly on the move as it means that you can access your work on the go. Cloud for businesses is also sure to reduce IT costs and increase productivity.
3) Templates
Visio has always been fantastic in the sense of providing an abundance of pre-made templates. With the 2013 version your options only increase, now you have a ton of quality made templates at your fingertips. It's never been easier to make the transition to advanced drawing and designing.
4) Shapes Modifier
Visio allows you to cut and replace shapes with one another in stencil format. In the process you can keep the original text shape, formatting and data. If you are a bit more technical you may even consider customizing the service.
5) New File Format
To increase the reach of their program, Microsoft has added support for a number of new file formats, whilst upgrading others. The following are a few examples: .vsdx, .vsdm, .vssx, .vssm, .vstx and .vstm. This does not mean that the older formats have been removed, much to the contrary they are doing better than ever.
6) Commenting
You can now employ the new commenting ability (an upgrade from the previous); these comments can be linked with specific shapes and/ or pages. They are sure to help you in organizing complicated tasks and in making sure other can follow your work.
7) Co-authoring
With the large scale implementation of Cloud computing the ability to easily and quickly co-author work is becoming a breeze. On Visio you can now co-author work (please note that this work has to be stored on SharePoint/ SkyDrive; you are even notified when a change is made to the work by someone else. Naturally, the service can be disabled.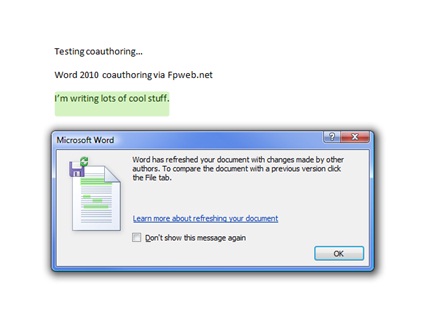 8) Relative Geometry
In previous version of Visio users had little control over shape geometry, which was largely controlled by a small number of simple formulas; this was all fine and dandy for most users, but it could limit your freedom when designing something truly unique. Visio 2013 has now added relative geometry to the game: this allows developers to formulate their own equations to control how geometry works and you can't really make a process like this much simpler.
9) Duplicate Page
You are now able to copy and move an entire page, images and all, to another location within the same document. This way you can make a duplicate of your work and begin a new one at the same time.
10) Improvements To Visio Services
As already mentioned Vision comes with the ability to support more file formats than ever before; Microsoft has also rejuvenated the data refresh rate and the scope of re-calculation, this includes the power to redo the calculations that concern an entire diagram. It's sure to save you time and trouble, if only a little. Business connectivity has also been improved.
11) The Expansion Of Visio Objects& Models
Visio 2013 comes with many impressive additions in the objects, properties and methods area. New events have also been entered; on top this Microsoft has made a huge number of small changes, which it claims re a direct result of developer feedback.
12) Custom Image Clipping
Now many programs have some form of clipping. But Visio 2013 has taken this a new level: developers are now able to crop an image to any size or shape, not just in the rectangular plane. This new addition is sure to result in many wacky designs.
13) Logical Validation
Not really a completely new feature, but it has been improved on in this year's release. It's a brilliant little service that checks your diagrams for consistency and accuracy in a business sense. It only takes one click and you have validation. Newbies are sure to find endless uses for this nifty little feature.