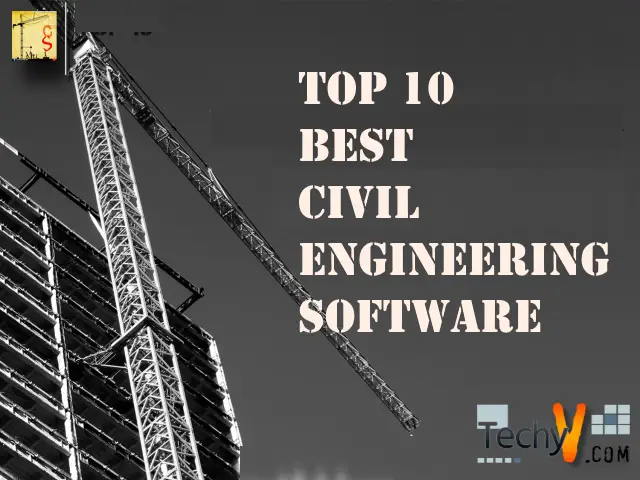 With the process of digitization, there have been lots of efforts made for people to take benefit of the software and digital devices in every field. Of course, civil engineers are professionals whose work has been made easy through the introduction of civil engineering software. There are numerous options for the engineers to conduct surveys, monitoring the stages of projects, and regulating the development in site work. The software is helpful and suitable mainly for civil engineers and construction engineers. Moreover, this software provides more safety in the maintenance, construction, and operations of the business. So let us know more about which are the best software from hundreds of them, that will fulfill all elementary requirements of a civil engineer through this top ten best civil engineering software list.
1. AUTOCAD CIVIL 3D

AutoCAD Civil 3D is one of the best software programs for civil engineers as it avails the users with options to design the models in three and to dimensional figures. This software has excellent features for visualization and offers images that are realistic and help the engineers to understand how the project would turn out to be. With the tools for 3D scanning, this software allows the users to navigate, drawings in two dimensions, annotations, and drafting.
2. PRIMAVERA P6

A software product of Oracle, Primavera is known primarily for well-designed projects and excellent engineering features. This software avails the users with options for managing projects, several site programs, and services. The software is useful because it lets the users create plans and activities through the help of portfolios. Furthermore, the application offers several options for creating tasks for the team, fixing deadlines, and setting a list of tasks to be accomplished within a particular frame of time.
3. SKETCHUP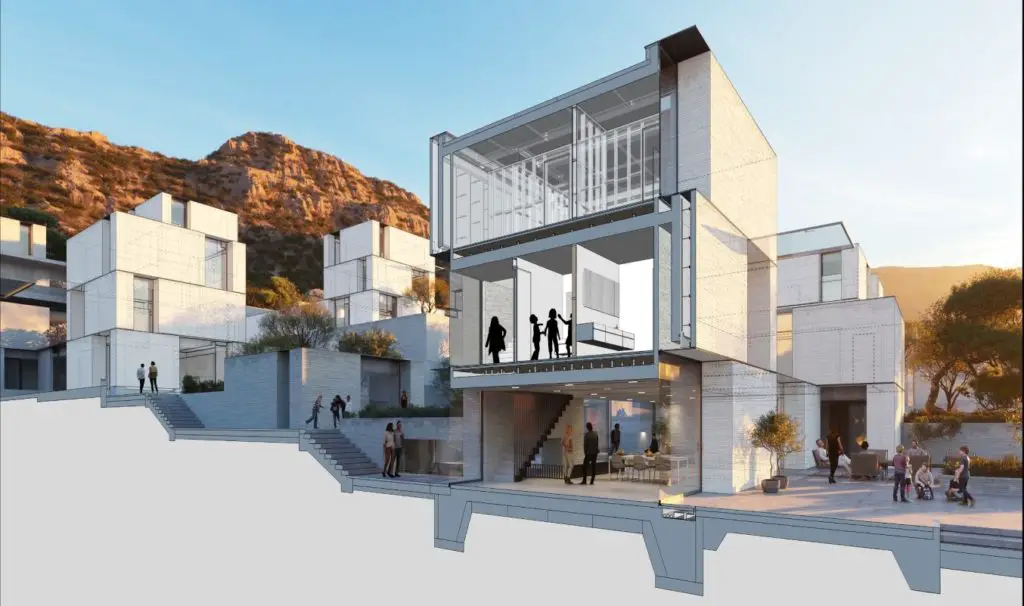 A software that is user friendly and easy to use, SketchUp is another of the software for civil engineering purposes. This software has several features dedicated to converting images into 3D models. The software enables its users to visualize the projects and offers designs in three and two dimensions. Furthermore, the documentation can also happen with the 3D and 2D. In addition to this, the software provides multiple tools for drawings and models for interior designing, printing, games, etc.
4. STAAD PRO

Known for its automatic transformation of physical models to anatomical images, the software STAAD Pro allows its users to enhance the project management process through easy to use features. The software is applicable in the facilitation of designs, even on the cloud. This software avails its users to collaborate and works as a team. Furthermore, there are numerous options available to the customers and engineers for structuring material and utilizing around 9- designs from all over the world.
5. REVIT STRUCTURE

Revit Structure is a graphical user interface software that allows the users with excellent features fulfilling their requirements for the modeling of projects and site plans. This software avails its users with various options for creating tables and collecting data on properties and projects. This software uses the BIM process and avails the users from multiple expertise fields to contribute their work and store and share it with the members of the software.
6. SAP 2000

Used mainly by the structural organizations and business firms, SAP 2000 is an application that has maintained its position in the top civil engineering software for civil engineers. This software has a wide range of template layouts for users to create and modify their models. Furthermore, with the excellent features for editing the project model, this software avails the users to take benefit of the 3D Trusses, frames, staircases, vessels, and other modular features for the creation of a realistic project.
7. MS EXCEL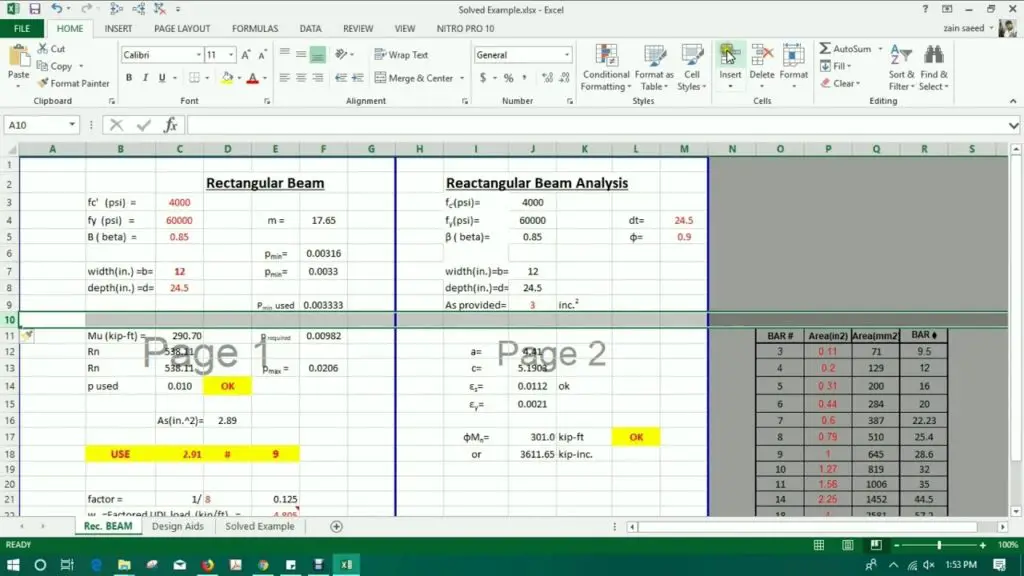 A software that is known for the spreadsheet and features of calculations and other excellent tools, Microsoft Excel is another application that is mainly used by civil engineers for documentation purposes. Like other Microsoft products, this software is available for several operating systems such as Windows, Android, MAC operating system, and iOS. This software is helpful mainly for calculations and provides the users with tools for graphing, table creation, and maintaining data collected from surveys, plans, contracts, designing, etc.
8. ETABS

Another engineering software suite that finds its position in our best top ten civil engineering software list is ETABS. ETABS is software that avails the users with unlimited options for creating models, analyzing the different project methods, and geometry techniques for structurization. The software has been catering to the requirements of the users for more than forty years and offers the best solutions for visualization, modeling, and analysis.
9. MICROSTATION

A CAD software solution that it is, MicroStation helps its users in viewing and creating documents as well as models for the engineering projects. This software is easy to use and comprehensive to users for managing the command line in one screen. Furthermore, with different forms in which the user can make reference points, the software is helpful to follow up a simple process for documentation and caters to other requirements of the users with its flexible tools and instruments.
10. MICROSOFT PROJECT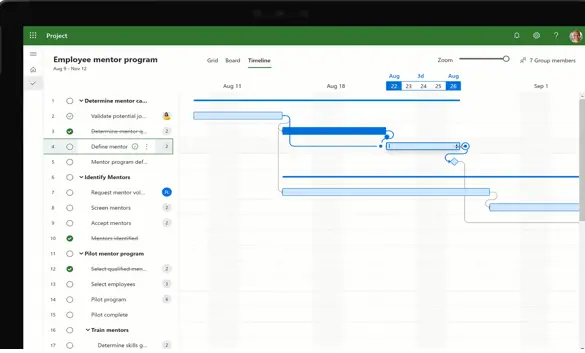 Microsoft Project, commonly known as MS Project, is another reliable software product from Microsoft Corporations. This software is a flexible tool for managing different projects related to civil engineering and is well-designed for assisting the manager of projects in creating plans and dividing and distributing tasks among the team of engineers. Furthermore, this software concentrates on maintaining the projects and keeping a check up on their progress, budget, and even workload.