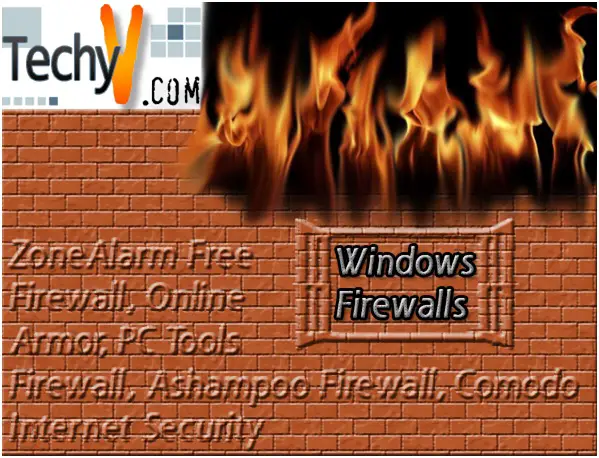 Best 5 free firewalls for windows computers
All the computer systems that are connected to the Internet are extremely susceptible and exposed to attacks by all kinds of viruses and intruders. If your systems are not protected then all the data could be easily exposed.
Therefore, you need to have firewalls, as this application would be helpful in preventing any unauthorized access to your system and also avert the viruses from sending out the data. There are various firewall applications that are available for Windows operating system, can be easily downloaded and utilized for free.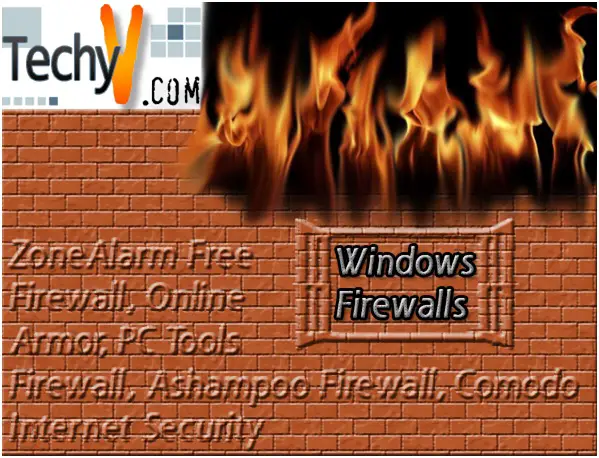 A firewall is an application program that provides security measures to protect your system from any kind of malicious applications, data thieves and intruders. You may happen to compromise your system just within a minute if you do not have a firewall application in it. All such firewalls that are available for free and offer tremendous features with them. Best 5 free firewalls for Windows computers are listed below.
1. ZoneAlarm Free Firewall: This is one of the award winning firewalls that can be accessed for free. This application is not only useful in protecting your system but also from spywares, Trojans, and worms. ZoneAlarm is helpful in protecting your system by blocking all the open ports with its distinctive and exceptional components such as stealth mode which can even hide your visibility over the Internet. The application is extremely user-friendly and offers color-coded alerts. The most recent version of this application is 9.2.057.000 and offers free subscription for personal and non-profit-organization usage.
2. Online Armor: This firewall application is particularly designed for the Windows® based systems. It has an extremely instinctive and sensitive user-interface, HIPS function and 100% leak protection which is extremely helpful in blocking the execution from all kinds of unwanted applications into your system. The most recent version of this application is 4.0.0.44.
3. PC Tools Firewall: It is rated as one of the best firewall application in its entire category. It is extremely helpful in protecting your system from all kinds of intruders and also controlling the entire networking traffic. Not just this, it will also be protecting your system from Trojans, key loggers, backdoor access and also preventing stealing private and confidential information. The application is user-friendly and the most recent version is 6.0.0.88.
4. Comodo Internet Security: This application is useful in providing a broad range of protection features against all the WiFi and Internet associated threats. It mainly includes malwares and root-kits prevention along with host intrusion impediment. The most recent version of this application is v4.1.150349.920.
5. Ashampoo Firewall: Contrasting other firewall application, this one is particularly small in size and it is just 4.09 MB. It is an integrated configuration assistant which guides how to properly configure the program in accordance to your system needs and requirements. You are not required to have any particular technical knowledge as this program is extremely efficient when it comes to safety and security. Precisely, it offers configurable block rules, learning mode and expert and easy mode along with the heavy-duty protection. The most recent version of this application is v4.1.20.
Concluding it here, you are always required to have a firewall application to protect your system from all kinds of threats and intimidations.