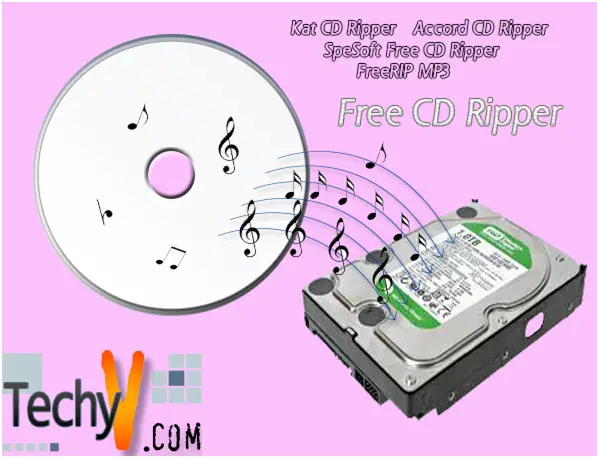 Best 5 Free CD Ripper
A CD Ripper is software that allows copying of raw digital audio like music from a Compact Disk to a computer. Several ripper software exist in the market that allow one to rip a CD within a short time and convert the digital audio into a file format in the computer.
The benefit of Ripping a CD
Once a CD is ripped and the music in it is converted to a file format, it becomes possible to change the file to any desirable format. You can create a jukebox list or even transfer all the music files into MP3 players quite easily.
The following free CD Rippers are the best five, freely available for use by anyone. All you need to do is download them from the distribution websites.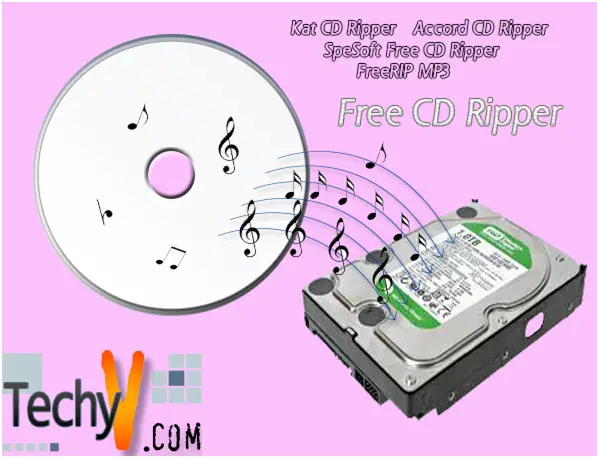 Kat CD Ripper
This is one of the CD Rippers rated excellent by software experts with very superior features and suited for the Windows environment. The Kat CD Ripper has the capacity to generate WMA, MP3, OGG, FLAC, WAV and Monkey's Audio. It contains a built-in media player, recording from analog is also possible.
Exact Audio Copy (EAC)
The Exact Audio Copy is popular for its unique features that enable it to create very accurate and clean .wav files from the CD. It comes with a built-in automatic device for error correction during the ripping process, the device will detect any errors that will occur in the course of ripping like scratches or dust and make changes to eliminate them so that the outcome files are accurate.
Accord CD Ripper
The Accord CD Ripper is specially designed for extraction of audio song tracks, you will not need to insert the CD to the ROM in order to listen to any song because the ripper will extract the songs to the hard drive of your computer. With the Accord CD Ripper, you can convert your songs to WAV or MPEG formats. In addition, there is a CD player integrated into the software such that you can actually use media player or play the tracks right from the CD.
Spesoft Free CD Ripper
Regarded as a high quality CD Ripper, Spesoft provides very easy and convenient conversion to MP3, FLAC, OGG and WMA. The speed is super so you will save your time, the output quality is excellent so you can be sure to enjoy the audios. Windows 7, Vista, XP, 2000, ME and 98 are all supported by the Spesoft Free CD Ripper. One outstanding feature of the Spesoft Free CD ripper is that it retrieves album information automatically including details like track names, genres and artists.
FreeRIP MP3
FreeRIP MP3 will enable you to rip and convert your audio tracks to various formats including WAV, FLAC, OGG, MP3 and WMA. An excellent feature of this CD Ripper is that you can convert all the other file formats into MP3 format, for example you can convert OGG to MP3 or WMA to MP3.